ALMANAC – first single & lyric video released
10. January 2020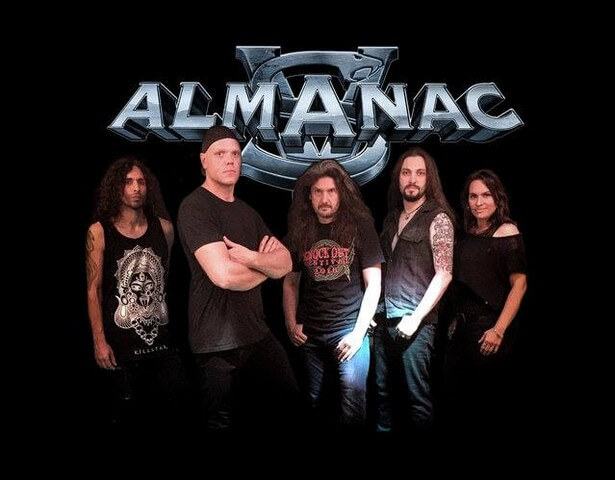 Victor Smolski's ALMANAC are set to unleash their third studio album, "Rush Of Death", on 06.03.2020 via Nuclear Blast.  Today, the band has unleashed a lyric video for their first single, 'Predator'.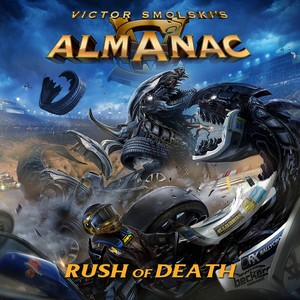 Tracklist:
Predator
Rush Of Death
Let The Show Begin
Soiled Existence
Bought And Sold
The Human Essence
Satisfied
Blink Of An Eye
Can't Hold Me Back
Like A Machine
Bonus-DVD
Tracklist:
LIVE IN KOREA AT JEONJU ULTIMATE MUSIC FESTIVAL, August 3rd, 2019, Jeonju Stadium
Morituri Te Salutant
Prelude Of The Souls
Innocent
Hands Are Tied
Children Of The Sacred Path
Down
Empty Hollow
Hail To The King
Soundchaser
Self-Blinded Eyes
LIVE IN BELARUS/MINSK, March 16th, 2019, Club Republic
Innocent
Self-Blinded Eyes
Hands Are Tied
LIVE IN KOREA AT JUMF, August 4th, 2018, Jeonju Stadium
No More Shadows
LIVE IN RUSSIA/MOSCOW AT BIG GUN FESTIVAL, July 28th, 2019
Soundchaser
Watch the clip here:

Victor states:
"Hi everybody, it's time: Today the first single from our new album "Rush Of Death" is released! After two warm up records Almanac has now reached its full power! If you like top quality hand-crafted music, you will not be disappointed! The best song-writing experiences from my 30 years + of concert and studio history with Mind Odyssey, Rage, Lingua Mortis Orchestra and Almanac can be heard on this record. Brutal riffing, bombastic orchestration in the suite Lingua Mortis Part 2, great melodies in excitingly packaged songs! Support us and pre-order our new CD and we will thank you with mega shows throughout our concerts in February/March. We have given everything to present you with the best possible record. I'm really looking forward to your feedback! Here is our single "Predator" – a little taster of the musical journey through "Rush Of Death"!"
Links:
https://www.almanac.band/
https://www.facebook.com/AlmanacVS.band/?fref=mentions
Source of Information: NUCLEAR BLAST Markus Wosgien
Creamatory – Releases Single And Lyric Video. New Album Unbroken Out March 6th 
9. January 2020
CREMATORY remains Unbroken – a somber ode to transience, love and pain
Welcome to the panopticon of darkness: German gothic pioneers CREMATORY continue to perform the tightrope act in the somber void with their brand new first single, "The Downfall", along with an artful black and white lyric video.
The first single introduces not just a new chapter, but prepares fans for their upcoming fifteenth album, Unbroken, to be released on March 6th via Napalm Records.
"The Downfall" offers the powerful reincarnation of the sinister CREMATORY universe: Opening bell-bright, devilish sounds in addition to Felix Stass' rough and scratchy vocals underline the night-black narrative. Dark yet melodic guitar lines mixed with staccato rhythms make this song a true eye-opener and emphasize that the band is right back in the middle of the musical black ceremony. Welcome insanity that CREMATORY has written!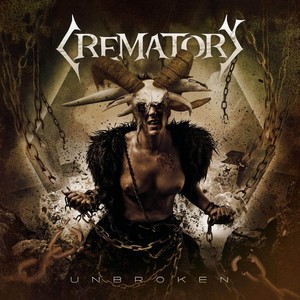 Tracklist:
Unbroken
Awaits Me
Rise And Fall
Behind The Wall
The Kingdom
Inside My Heart
The Downfall
My Dreams Have Died
I Am
Broken Heroes
A Piece Of Time
Voices
Abduction
As Darkness Calls
Like The Tides
Welcome in madness that keeps you awake – Watch "The Downfall"

With Unbroken the German pioneers of gothic metal present 15 energetic tracks boasting brutal riffs, deep growls and tight drum grooves – proving their diversity even after almost 30 years in the business. In addition to the concise influences of Neue Deutsche Härte, Unbroken appears as a bravura-piece in an industrial guise.
CREMATORY states:
"Yes, we're back with gothic rock'n'roll at its finest: A tough mixture of gothic and metal in a classifying CREMATORY kind of style. Those who liked our old hit "The Fallen" will love our new single "The Downfall". Just the right song as an appetizer for our new album and the following tour in April."
About CREMATORY:
One of the pioneering acts of the fertile European goth metal scene in the 1990s. CREMATORY began as a strict death metal unit in 1991 before adding goth and industrial elements to their arsenal. In their 29 year career, the band around Markus Jüllich, released 14 studio albums, three live albums, various compilations and splits, played hundreds of shows around the globe and they are still hungry for more.
Links:
http://www.crematory.de/
https://www.facebook.com/CREMATORY/
https://www.youtube.com/c/CrematoryDe
Source of Information: Napalm Records, Photo: Stefan Heilemann
POWERWOLF RE-SIGNS WITH NAPALM RECORDS!
9. January 2020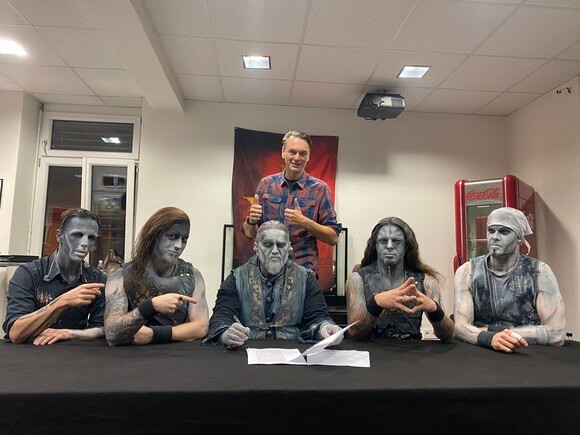 Germany's currently most successful heavy metal band, POWERWOLF, has extended their deal with renowned label Napalm Records.
Guitarist Matthew Greywolf states: "We are pleased to inform you that we have extended our great collaboration with the Napalm Records team. To have people behind us that help to spread the word of metal with know-how, energy and — above all — passion is great."
Napalm Records' CEO Markus Riedler adds: "We already achieved so much with POWERWOLF, it's excellent that we can continue our good and trustful cooperation with the band. They have everything to grow further and eventually be accepted to the Hall Of Fame of metal."
The story of POWERWOLF, beginning in 2004, reads like a true fairytale, but is the result of one of the most hard working and entertaining live bands on the heavy metal planet. POWERWOLF has not only received plenty of Gold and Platinum awards to date, numerous releases have entered the official album charts at the pole position #1. With Blessed & Possessed (2015), POWERWOLF achieved Gold status for the first time and stayed at the Top of the charts for more than nine weeks, while the predecessor, Preachers Of The Night (2013) – as well as the incredible DVD, The Metal Mass (2016) – hit the official German album charts at #1. POWERWOLF's holy mass in the name of heavy metal is unstoppable, their latest magnum opus, The Sacrament of Sin (2018), again entered the album charts at #1. The accompanying Wolfsnächte tour, in which POWERWOLF headlined large venues with their phenomenal stage performances, became a single major triumph – as well as the numerous summer festival shows in which the crowds were thrilled and completely captivated by the 'wolf. While the high priests of metal celebrated their 15th band anniversary last year, expect many more great things to come from POWERWOLF in 2020!
Links:
https://www.powerwolf.net/
https://www.facebook.com/powerwolfmetal/
https://www.napalmrecords.com/
Source of Information: ALL NOIR – Mona Miluski
Metal Marauders ALESTORM Announce Official New Album Title, Curse of the Crystal Coconut, and Recording Details
8. January 2020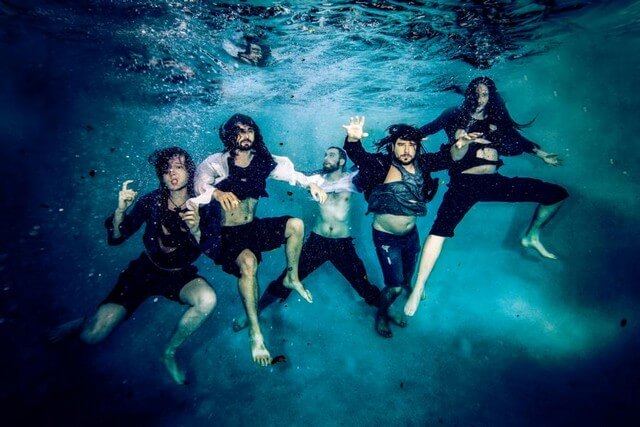 The best curse yet.
The Crystal Coconut definitely granted ALESTORM fans their wish: the visionary world travelers have officially entered the recording studio and will return with their upcoming album, Curse of the Crystal Coconut, to be released via Napalm Records in summer 2020. This release will mark the band's sixth studio album, and promises new anthems bursting with the chaotic energy ALESTORM fans have come to love. Prepare yourself for a level of epic symphonic folk metal insanity that no other band on the high seas could ever aim to touch!
ALESTORM's latest album, No Grave But The Sea, was a worldwide success – reaching #1 on the US Heatseekers album charts, #14 on the German album charts and other top 20 placements in Austria, New Zealand, Switzerland and Belgium. Grab your best rum, take a swig and hold tight – further album details will be revealed soon (but let's hope King K. Rool doesn't steal the demos first).
ALESTORM on Curse of the Crystal Coconut:
"Oh wow, humans of planet Earth! We're super excited to announce that today we have entered Krabi Road Studios in Thailand to begin the recording of the 6th ALESTORM album, which will be called Curse of the Crystal Coconut! We may or may not have stolen that title from Donkey Kong. Anyway, we'll be here for the next 3 weeks recording 13-ish songs, some of which will be so absolutely terrible that they'll never see the light of day. The ones that somehow turn out alright will be released on Napalm Records sometime in the early summer! LOTS OF UPDATES COMING SOON, stay tuned and we'll tell you all about it."
Links:
https://www.alestorm.net
https://www.facebook.com/alestormband
https://www.alestorm.napalmrecords.com
https://www.alestorm.napalmrecords.com
Source of Information: Napalm Records, Photo: Elliot Vernon