Sólo projekt basáka Opeth
24.1.2020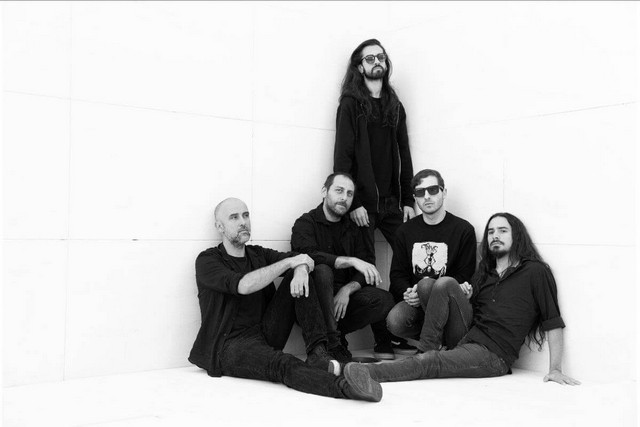 Martin Mendez, basák kultových Opeth, dal dokopy sólový projekt s názvom White Stones. Debutový album Kuarahy vydajú 13. marca.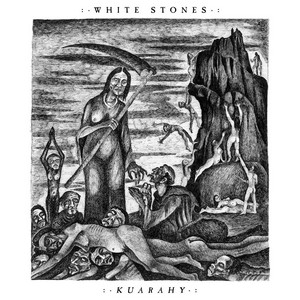 Tracklist:
Kuarahy
Rusty Shell
Worms
Drowned In Time
The One
Guyra
Ashes
Infected Soul
Taste Of Blood
Jasy
Prvým singlom z neho je Worms:

Martin Mendez povedal: ,,Konečne nastal časť vydať prvú ochutnávku z albumu. Citíme veľké nadšenie, že môžeme s vami zdieľať túto pieseň."
Nové skladby pre tento projekt začali vznikať počas ročnej prestávky  v rámci ,,opetháckého turné" Sorceress tour.  ,,Doma som stále tvoril hudbu ale nikdy som nemal odvahu spraviť niečo také" – povedal Mendez, "Nikdy som neodprezentoval niečo, čo som zložil pre Mikaela (Åkerfeldt, Opeth sprevák/skladateľ)"…  "Nemal som žiaden vopred vyhradený smer a prvý song som si zložil len pre zábavu. WHITE STONES nemal nič spoločné s OPETH. Pár mesiacov dozadu som sa odvážil zahrať Mikaelovi pesničku "Kuarahy" a veľmi sa mu to páčilo, bol na mňa pyšný. Každý z kapely má svoje vedľajšie projekty, pretože je to veľmi dôležité keďže sme na tour veľmi často a na to, aby človek nestratil silu a energiu, potrebuje robiť aj niečo iné. Pre mňa je to White Stones."   – ďalej uviedol.
Linky:
https://www.facebook.com/WhiteStonesOfficial/
https://twitter.com/White_Stones/
https://www.instagram.com/white_stones_official/
https://www.youtube.com/channel/UCESCoAM3OwnujOTFkOJZVaQ/
Zdroj: NUCLEAR BLAST Markus Wosgien
Me and that Man – štvrtý singel z chystaného albumu
24.1.2020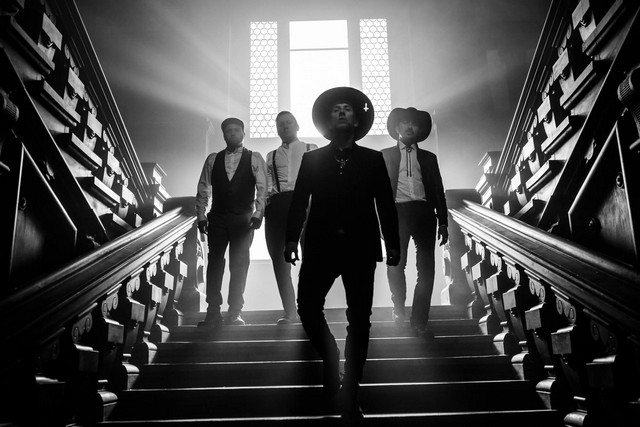 Aj Nergal vypustil do sveta ďalší singel. Novinka jeho blackend bluesového projektu Me and That Man – New Man, New Songs, Same Shit, Vol.1 bude vydaná 27. marca.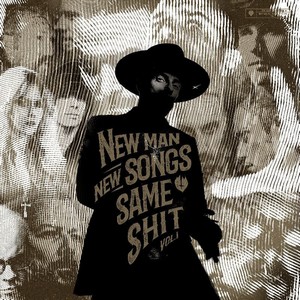 Štvrtým singlom z chystaného počinu je pieseň Męstwo:

Predošlé single:
Surrender: https://youtu.be/fr1954pwx6o
Burning Churches: https://youtu.be/Q3UzBSWL1Ow/
Run With The Devil: https://youtu.be/ZZyLaPbmdNE/
Linky:
https://www.meandthatman.com/
https://www.facebook.com/meandthatman/
Zdroj: Napalm Records, Foto: Grzegorz-Gołębiowski, Cover: Bartek Rogalewicz
Delain – štvrtý singel z chystaného albumu
24.1.2020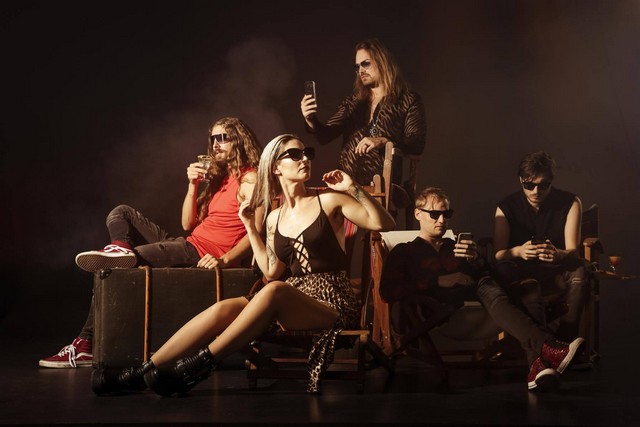 Termín vydania šiesteho albumu holandských Delain – Apocalypse & Chill sa pomaly ale isto blíži. Udeje sa tak 7. februára.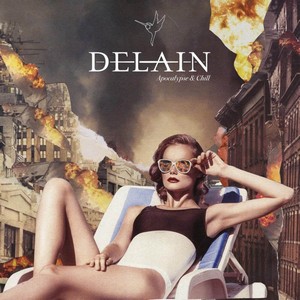 Tracklist:
One Second
We Had Everything
Chemical Redemption
Burning Bridges
Vengeance
To Live Is To Die
Let's Dance
Creatures
Ghost House Heart
Masters Of Destiny
Legions Of The Lost
The Greatest Escape
Combustion
Čakanie si môžete skrátiť pozretím klipu k štvrtému singlu – Ghost House Heart:

Predošlé single:
Masters Of Destiny: https://youtu.be/nT14mlv92t4
Burning Bridges: https://youtu.be/OpJ1ma3I0Ag
One Second: https://youtu.be/ia-NxsV4XqU
Linky:
https://www.facebook.com/delainmusic
https://www.delain.nl
Zdroj: Napalm Records Promotion Team, Foto: Tim Tronckoe
LATE – nový album
23.1.2020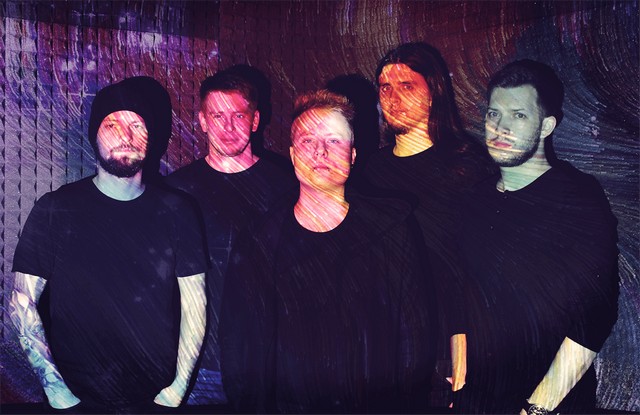 Progresívni LATE vydali debutový album The One and I.
Pôvodne inštrumentálny progressive metalový projekt z Bratislavy založili v roku 2012 gitarista Patrik Kovár a bubeník Ján Hyža s myšlienkou priniesť niečo nové na slovenskú metalovú scénu. Vyznačuje sa najmä sofistikovanou kompozíciou – prelínaním konceptov a zmenami v rytmike, tempách či náladách.
Samotný projekt si tiež prešiel viacerými zmenami. Postupne sa k dvojici pripojil druhý gitarista Michal Žiak, basgitarista Martin "Vaco" Vacula a kapela tak mohla začať tvoriť a nahrávať prvé demo nahrávky. Po asi dvojročnej pauze kedy sa členovia venovali vlastným projektom sa dali znovu dokopy a od roku 2016 sa po vystriedaní niekoľkých adeptov ustálil na poste speváka Lukáš "Puky" Mikulský – tým sa definitívne ukončila kapitola inštrumentálnej tvorby.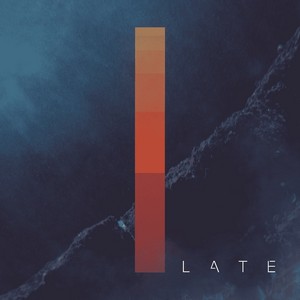 ALBUM
Album The One and I bol nahrávaný v septembri 2019, v poľskom štúdiu Serakos, v ktorom už dlhé roky nahrávajú aj progoví velikáni Riverside.
My sami vnímame album ako rozmanitý, mierne chaotický, no stále s dôrazom na melodické a chytľavé refrény.
Cover k albumu pochádza od umelca Jeffrey Thelin (@teyleen) a úzko súvisí s názvom albumu. Dominantné je na ňom písmeno I, alebo teda číslica 1, čo nadväzuje na texty, ktoré sú zväčša zamerané na spoznávanie seba ako jednotlivca a polemizujúce nad poslaním človeka ako takého. Jediný song, ktorý sa vymyká tejto tematike je práve singel The Artificial and the Savior, ktorý má viac menej príbehový (rock opera) charakter, so sci-fi tematikou, ktorá sa však ťažko dá zhrnúť v pár riadkoch.
Krst albumu bude prebiehať na druhom ročníku akcie PROGRASTINATE v bratislavskom Randal Clube, kde si zahráme so skupinami Holotropic a Fish Basket. Všetkých vás pozývame!
Akcia sa bude konať 1. februára 2020.
Tracklist:
Schizophrenia
Vessels
Agnosticity
The Vicinity
The Artificial and the Savior
Paths
Unending Thread (bonus track)
ÚSPECHY
K doposiaľ najväčším úspechom kapely patrí výhra v súťaži Súboj Kapiel 2018, vďaka ktorej skupina vystúpila aj na jednom z najväčších slovenských festivalov TopFest 2019.
O tom, že je progmetalové zoskupenie obľúbené u fanúšikov svedčí aj to, že vo finále dostali viac ako 1000 hlasov.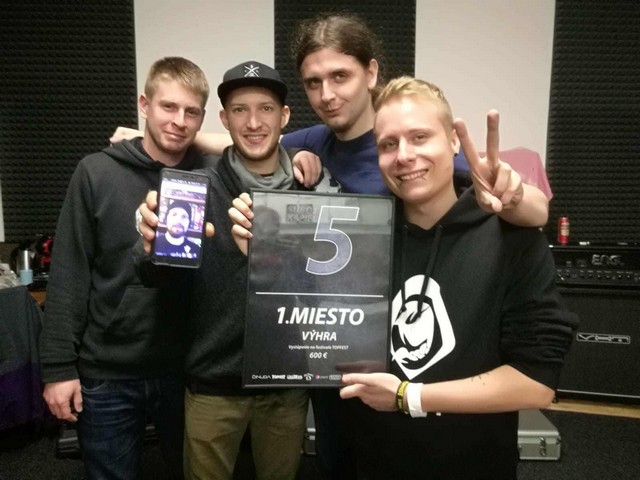 Linky:
https://www.facebook.com/lateprogband/
Zdroj: LATE Band