Machine Head vo februári vydajú nový singel
31.1.2020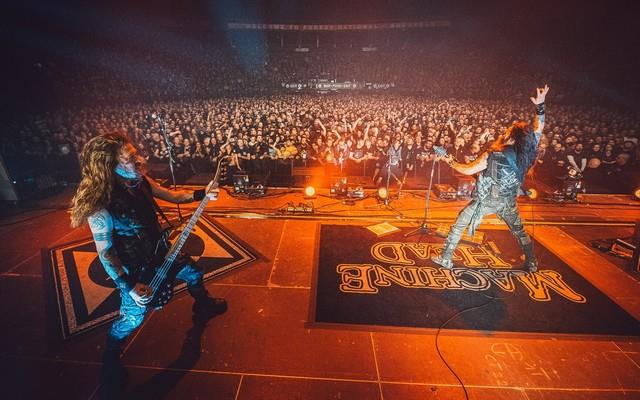 Robb Flynn potvrdil pre Robb's MetalWorks, že Machine Head vydajú novú skladbu vo februári. Zatiaľ posledná pieseň bola Do or Die, ktorá vyšla v otóbri min roku.
V roku 2018 došlo v Machine Head k odchodu gitaristu (Phila Demmela) a bubeníka (Davea McClaina). Minulý rok namiesto nich prišli Poliak Wacław J. Kiełtyka , ,,Vogg", ktorý si hovorí Vogg (pôsobí taktiež v Decapitated a Lux Occculta) a za bicie sa posadil Matt Alston.
Linky:
https://www.machinehead1.com/
https://www.facebook.com/MachineHead/
Zdroj: Blabbermouth 
Candlemass – chystané EP
31.1.2020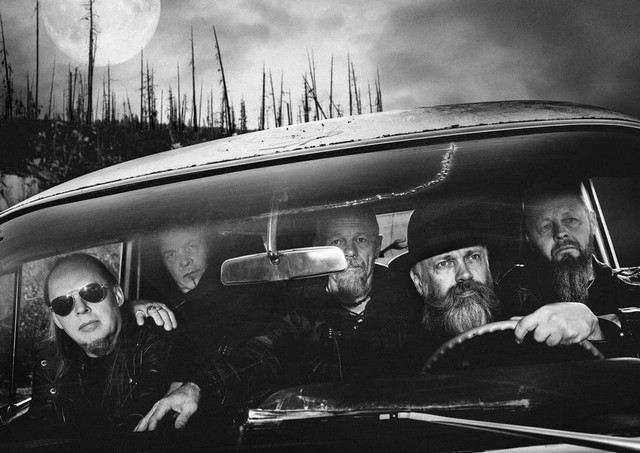 Doomeri Candlemass čoskoro nadviažu na svoj minuloročný comebackový album so spevákom Johanom Längquistom – The Door to Doom. 27. marca vydajú pod hlavičkou Napalm Records EP The Pendulum. Na ňom sa objaví 6 skladieb, ktoré neboli použité na spomínaný album.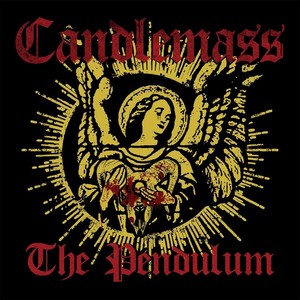 Tracklist:
The Pendulum
Snakes Of Goliath
Sub Zero
Aftershock
Porcelain Skull
The Cold Room
Linky:
http://www.candlemass.se/
https://www.facebook.com/candlemass/
Zdroj: ALL NOIR
Vandenberg – návrat na scénu
30.1.2020
Gitarista Adrian Vandenberg ohlásil obnovenie činnosti kapely nesúcej jeho meno. Okrem neho budú tvoriť zostavu títo ľudia: Ronnie Romero – spev, Rudy Sarzo – basa Brian Tichy – bicie. Pod dohľadom producenta Boba Marlettea pracujú na comebackovom albume.
Nová verzia ich hitu Burning Heart:
Adrian Vandenberg rozbehol kapelu nesúcu jeho menov roku 1981. Po 1987-mom došlo k ukončeniu činnosti a potom dlhší čas pôsobil v zostave Whitesnake. V rokoch 2004 až 2005 došlo k pokusu o reunion (vydali jeden best of album The Definitive Vandenberg a v roku 2005 im vyšlo DVD s koncertom v Tokiu).
Zdroj: Blabbermouth , Foto: Lenn Photography
Confess – prvý singel z chystaného albumu
31.1.2020
Švédski sleaze rockeri Confess vydajú 28 februára nový album Burn 'em All. Celé to zastrešia Street Symphonies Records/Burning Minds Music Group.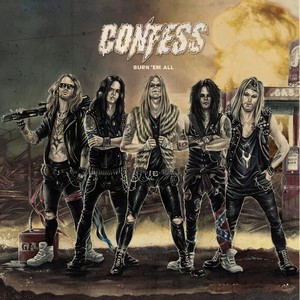 Dnešný deň zverejnili videoklip k prvému singlu – titulnej skladbe:
Linky:
https://www.facebook.com/confessofsweden
http://www.confess.se
https://www.instagram.com/confessofsweden
http://www.burningmindsgroup.com/street-symphonies
https://www.facebook.com/streetsymphonies
http://www.diabolicmightrecords.com
Zdroj: Atomic Stuff Promotion