Prvá skladba z dlhoočakavaného albumu Nightwish
6.2.2020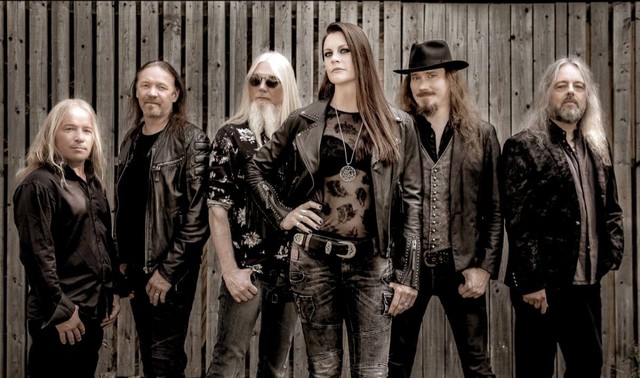 Netrpezlivo očakávaný nový album fínskych Nightwish – Human II Nature vyjde 10. apríla pod vydavateľstvom Nuclear Blast. Bude to dvoj CD. Prvé bude obsahovať 9 skladieb a druhé jednu dlhú rozdelenú na 8. častí.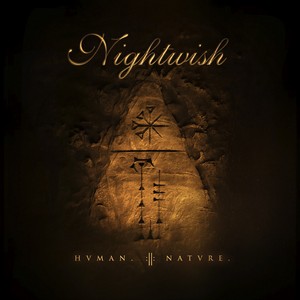 Tracklist:
Disc 1:
Music
Noise
Shoemaker
Harvest
Pan
How's The Heart?
Procession
Tribal
Endlessness
Disc 2:
All The Works Of Nature Which Adorn The World – Vista
All The Works Of Nature Which Adorn The World – The Blue
All The Works Of Nature Which Adorn The World – The Green
All The Works Of Nature Which Adorn The World – Moors
All The Works Of Nature Which Adorn The World – Aurorae
All The Works Of Nature Which Adorn The World – Quiet As The Snow
All The Works Of Nature Which Adorn The World – Anthropocene (incl. "Hurrian Hymn To Nikkal")
All The Works Of Nature Which Adorn The World – Ad Astra
A už tu máme prvú ukážku – skladbu s názvom Noise, ktorá sa objavila na oficiálnom kanále kapely:
Linky:
http://www.nightwish.com/
https://www.facebook.com/nightwish/
Zdroj: https://www.youtube.com/, Foto: NUCLEAR BLAST Markus Wosgien
Ronnie Atkins sa zotavuje z rakoviny
6.2.2020
Koncom minulého roka rock/metaloví svet obletela smutná správa – že spevák dánskych Pretty Maids – Ronnie Atkins trpí rakovinou. Dnes Ronnie uverejnil takýto status:
,,Pred pár dňami som dostal fantastickú správu, že na skenoch, ktoré som nedávno absolvoval, už nie sú badať žiadne príznaky rakoviny. To je po dlhom čase tá najlepšia správa, akú som počul. Ako každý, kto sa stretol s rakovinou, som si plne vedomý toho, že to nevyhnutne neznamená, že som "za vodou" a nasledujúcich 5 rokov bude veľmi dôležitých, ale napriek tomu je to veľký krok správnym smerom a veľká úľava pre mňa a moju rodinu.
Aby som predišiel alebo znížil šance na recidívu, lekári mi odporúčali absolvovať na budúci rok imunoterapiu, s čím som prirodzene súhlasil a už som začal.
Teraz je čas zotaviť sa, získať späť nejakú silu a dostať sa opäť do formy, čoho sa neviem dočkať. Pravdepodobne budú nejaké následky, s ktorými sa musím vyrovnať, ale budiž. To je život.
S rizikom, že budem obvinený z toho, že sa opakujem, chcem ešte raz vyjadriť svoje úprimné poďakovanie všetkým (moja armáda krásnych duší), ktorí ma podporovali srdečnými pozdravmi, správami, radami a modlitbami. Hrialo ma to pri srdci a navždy budem vďačný."
Linky:
http://www.prettymaids.dk/
https://www.facebook.com/prettymaids/
https://www.youtube.com/user/prettymaidsdenmark/
Zdroj: https://www.facebook.com/RonnieAtkinsOfficial/
Gloom majú nový singel Everything Ends
7.2.2020
Slovenskí melancholici Gloom predstavili singel Everything Ends z pripravovaného nového albumu Awaken, ktorý vyjde pod hlavičkou domáceho vydavateľstva Slovak Metal Army. Na novinke ostávajú hudobníci verní svojmu rukopisu, oproti predošlej tvorbe dali viac priestoru ženskému vokálu a na albume sľubujú viacero zvukových aj aranžérskych prekvapení. Album vyjde oficiálne v apríli, ale naživo sa s ním priaznivci gothic metalu zoznámia na krstnom koncerte 28.marca v prešovskom Stromoradí.
Sabinovsko-prešovská kapela Gloom sa rozhodla ohlásiť vydanie novinky singlom Everything Ends, podľa ktorého fanúšikovia hneď spoznajú, že ide o ich nový autorský materiál. "Na novom albume budú také ešte možno dve skladby, ostatné sa ale vymykajú tomu, čo poznáte z predošlej platne. Zabŕdli sme do symfónií, použili zbory, iné postupy, zapojili viac ženské vokály, s ktorými nám pomohla Marcela Jurčenková,  no najviac nás teší rôznorodosť nového materiálu," hovorí o novinke bubeník Radoslav Jussy Priputen.
Gloom – Everything Ends
Textovo je nová pesnička klasická melanchólia, ktorá pojednáva o ukončení vzťahu muža a ženy. "Sú tam zamyslenia nad problémami, ktoré ich postretli, lenže už je po tom a nakoniec sú všetky hriechy odpustené," dodáva autor textu R. Priputen. Hlavný hudobný motív priniesol gitarista Igor Tinak a podobne ako pri ostatných skladbách sa na finálnej podobe podieľala celá kapela. Nahrávalo sa  v domácom štúdiu Martina Migaša. Skladbu sprístupnili Gloom svojim fanúšikom ešte pred vydaním očakávanej nahrávky prostredníctvom lyrics videa.
Úzky okruh ľudí, ktorí už mali možnosť počuť celý materiál sa zhoduje, že poslucháči budú po vypočutí aktuálneho singla prekvapení, ako znejú ďalšie nové skladby "Gloomákov". "Síce vychádzame z osvedčených vecí, ale aj výberom tohto singla si nechávame prekvapenie pre tých, čo si album vypočujú prvý krát. Bude na ňom deväť skladieb vrátane jednej cover verzie."
Album Awaken vyjde oficiálne 8.apríla 2020 v slovenskom vydavateľstve Slovak Metal Army. Premiérovo ho Gloom predstaví o niečo skôr na krstnom koncerte 28.3. v prešovskom "Sklade hudby" v Stromoradí, kde odznie väčšina nových skladieb, ale aj starších vecí z platí Nostalgia a Catharsis. Novinka Awaken bude k dispozícii už na spomínanom koncerte na CD vrátane ďalšieho merchu. Autorkou grafiky albumu je Miroslava Hrabušová z Moonless Night and Melancholy.
redakciu informoval za kapelu Gloom Edo Kopček, PR manažér Stromoradia
foto: Miroslava Hrabušová, Moonless Night and Melancholy
VERPA po stopách Behemoth, Vader a Decapitated
3.2.2020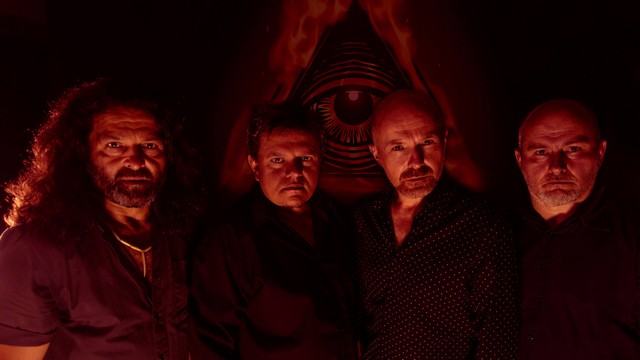 Thrash/death/core smečka VERPA po 35 letech existence bude začátkem února natáčet v jablunkovském GM studiu svou první desku.
O mix a mastering se pak postarají v polském studiu Hertz proslulí bratři Wojciech a Sławek Wiesławscy, kteří mají na svědomí zvuk kapel Behemoth, Vader a Decapitated.
Zdroj: georg c.amber tomiczek, agentura Energie života