Heavy Metal titans GRAVE DIGGER to release epic anniversary album, Fields Of Blood!
13. March 2020
Final part of legendary Highlands trilogy coming this May on Napalm Records!
With metal anthems like 'Heavy Metal Breakdown', Grave Digger became one of the most influential and pioneering bands of the German heavy metal scene since the early 80s, and 2020 will celebrate the 40th anniversary of these Teutonic metal masters in glorious style!
On their 20th studio album, titled Fields Of Blood, the band around frontman Chris Boltendahl continues their epic Highlands story! Fields of Blood is the logic consequence of a legendary trilogy and an auditory battle of unique traditional metal.
Slated for a release on May 29th via Napalm Records, Fields Of Blood will take us on an emotional journey through Scottish history and into explosive sound landscapes. Driving riffs and epic choruses meet the famous "Great Highland Bagpipes": In the Highlands, the battlefields of Stirling, Bannockburn and Culloden, the listener will find himself on a rollercoaster between grief and triumph again, suffers and wins with the Scottish freedom fighters.
After "The Clans Will Rise Again" and "Tunes Of War", Grave Digger close their Highland saga in epic style. Today, the iconic band has not only unveiled the incredible album artwork, but is also sharing a first single to the epic magnum opus, "All For The Kingdom"!
And hell yes, this track perfectly sets the scene for the final and long-awaited part of their Scottish highland trilogy: "All for the Kingdom" is a mercilessly epic song that shows the direction of the new Grave Digger album. No prisoners are taken here and Grave Digger prove what they do best even after 40 years of their impressive band history.
Choruses and riffs that cut into your ear canals and hearts to stay there, as well as hundreds of thousands Highlanders have remained on the battlefields, believing in a better life in freedom and independence. Watch Grave Digger's brand new video for the drifting riff and heavy metal masterpiece, "All For The Kingdom"
"We did it again and put on the kilts… as we always got fascinated by Scotland and its history." Says frontman Chris Boltendahl. "For a long time we considered when the right time would be to return to the Highlands, delve into their legends and myths. Our 40th band anniversary seems to be the right occasion for this and so we take you on a trip for the third time… put on the kilts and pull out your swords and axes, follows us to Stirling and Culloden and experience up close Scottish history, up close, authentic and emotional. As William Wallace / Braveheart said: Yes, they may take our lives. But they never take away our freedom!"
Fields of Blood will be coming out May 29th in the following formats:
– 4 Page Digipack
– VINYL 1LP Gatefold Black
– VINYL 1LP Gatefold Edition in Gold, Limited to 100 copies
– Wooden Box Edition: Bonus Live DVD "Live in Japan", Highland flask + Bonus 7″ Single Limited to 300 copies (Napalm Records Mailorder only!)
– Digipack & Shirt Bundle
– VINYL 1LP & Shirt Bundle (Black Vinyl) US Store Only
Tracklist:
The Clansman's Journey
All for the Kingdom
Lions of the Sea
Freedom
The Heart of Scotland
Thousand Tears
Union of the Crown
My final Fight
Gathering of the Clans
Barbarian
Fields of Blood
Requiem for the Fallen
Even 40 years later, the ethos of the band has not changed, and yet Grave Digger sound modern and timeless like never before. They still stay true to their no-frills traditional brand of metal with unwavering pure steel, which nevertheless offers surprises, and celebrates such a special anniversary of one of the most successful German heavy metal pioneers in the most glorious style!
Links:
https://www.grave-digger-clan.de/
https://www.facebook.com/gravediggerofficial/
Source of Information: Mona Miluski – All Noir
EX DEO Releases Video for New Track, "The Philosopher King", Featuring FLESHGOD APOCALYPSE's Francesco Ferrini
13. March 2020
EX DEO tells the tale of Marcus Aurelius, The Philosopher King – with an orchestral death metal stage set by FLESHGOD APOCALYPSE's Francesco Ferrini!
What doesn't transmit light, creates its own darkness.
I am Marcus Aurelius, the Philosopher King!
After three years since the release of their latest acclaimed full-length, The Immortal Wars, Roman Empire-inspired epic death metal band EX DEO – featuring mastermind Maurizio Iacono of KATAKLYSM – are back with brand a new single, entitled "The Philosopher King", out today via Napalm Records. As teased earlier this month, the track features very special guest Francesco Ferrini of Italian symphonic metallers FLESHGOD APOCALYPSE!
Ferrini provided the stunning orchestral score for the colossal track, which tells the tale of one of Rome's greatest emperors, Marcus Aurelius – an important historical figure that Maurizio Iacono feels a deep connection with. The track also features pummeling production by Colin Richardson (Slipknot, Machine Head, Bullet For My Valentine) and Chris Clancy (Mutiny Within).
Today, EX DEO have graced fans with a brand new lyric video for "The Philosopher King"  – a striking, intense visual representation of the track's powerful, historically-woven story.
Maurizio Iacono offers: 
"It's been three years since the release of The Immortal Wars – an album that propelled EX DEO to a new level. This time, we didn't want to wait another five years to release new material, so we decided to release a standalone new single called, "The Philosopher King" while we wait for the follow up album to The Immortal Wars. For this track, we asked our brother, the talented Francesco Ferrini, for his contribution on the orchestral score and to top it all, this song marks the return of a legendary producer Colin Richardson (Slipknot, Machine Head, Bullet For My Valentine) who has done a fantastic job on the mix with his assistant Chris Clancy (Mutiny Within).

The song is based on the Emperor Marcus Aurelius. It's a song that strikes a chord with me personally, exploring my life experiences and tribulations. I find myself very close to this man's philosophical ideals – some I have struggled to understand, some I have adopted. He is the author of the famous book "Meditations" (now you know the influence behind the recent KATAKLYSM album). Stoicism roots come from the hellenistic ideology based in Athens and quickly made its way to Rome. It is something I have been applying more and more to my life in recent years – self-control, discipline and looking at life in a more constructive and appreciative way. Marcus Aurelius, while commanding the world's largest army and the most advanced society in ancient times, was perceived as one of the most regarded and prosperous emperors not only economically, but also in military and social triumphs. This is an homage to one of Rome's greatest, The Philosopher King!"
Francesco Ferrini adds: 
"When Maurizio suggested to join forces on a brand new EX DEO release, he had me bought in straight away! This song was incredibly inspiring to work on, being such a powerful combination of drama and epicness. I'm sure everyone will love it as much as we do."
Links:
https://www.facebook.com/exdeo
https://www.youtube.com/user/exdeo
Source of Information: Napalm Records
Nightwish – announce "World Land Trust" partnership including 'Ad Astra' track 
11. March 2020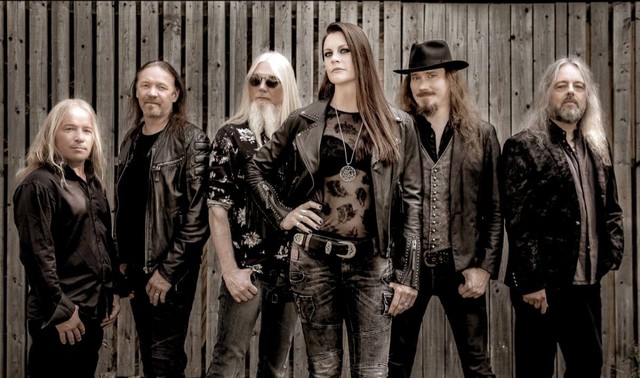 Recently, Finnish sextet NIGHTWISH announced their ninth record "HUMAN. :II: NATURE.", that will be released on 10th April 2020 and will be a double album containing 9 tracks on the main CD and one long track, divided into eight chapters on CD 2.Today, NIGHTWISH announce their partnership with the international conservation charity organization called 'World Land Trust'.
For more information, check the following video clip (featuring the track 'Ad Astra' from the upcoming NIGHTWISH album "Human. :II: Nature."), or visit the website of the organisation at: www.worldlandtrust.org"
Watch the video here: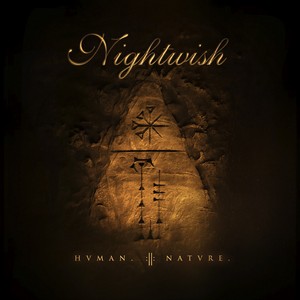 Tracklist:
Disc 1:
Music
Noise
Shoemaker
Harvest
Pan
How's The Heart?
Procession
Tribal
Endlessness
Disc 2:
All The Works Of Nature Which Adorn The World – Vista
All The Works Of Nature Which Adorn The World – The Blue
All The Works Of Nature Which Adorn The World – The Green
All The Works Of Nature Which Adorn The World – Moors
All The Works Of Nature Which Adorn The World – Aurorae
All The Works Of Nature Which Adorn The World – Quiet As The Snow
All The Works Of Nature Which Adorn The World – Anthropocene (incl. "Hurrian Hymn To Nikkal")
All The Works Of Nature Which Adorn The World – Ad Astra
"HUMAN. :II: NATURE." was recorded from August to October 2019 at Röskö campsite, Petrax Studios and Troykington castle, as well as Finnvox Studios, by Tero Kinnunen, Mikko Karmila and Troy Donockley. The mixing was done by Mikko Karmila at Finnvox, with Tuomas Holopainen and Tero Kinnunen. Mastering was done by Mika Jussila at Finnvox.
Links:
http://www.nightwish.com/
https://www.facebook.com/nightwish/
Source of Information: NUCLEAR BLAST Markus Wosgien
Epica – enter the studio to record their new album
11. March 2020
Dutch symphonic metal giant EPICA recently have entered Sandlane Recording Facilities to record their new album and follow-up to the successful "The Holographic Principle". The band will be recording again together with producer Joost van den Broek (POWERWOLF, AYREON).
In the studio the band is joined by Panda Productions, who will record behind the scene footage of this recording process. The band just launched their first studio vlog on the band's YouTube channel:
Simone Simons comments: "Welcome to the behind the scenes of the making of EPICA 8. In this first video we are working hard on the preproduction of our new album, making sure all details are perfect. It was like always a pleasure to spend time with the band and Joost. I am so happy with how to songs evolved and can't wait for you all to hear them!"
EPICA new album is scheduled for release this fall through Nuclear Blast Records.  In support of this album, the band will comprehensively tour Europe during the 'Epic Apocalypse' co-headline tour with APOCALYPTICA and support-act WHEEL.
Links:
http://www.epica.nl/
https://www.facebook.com/epica
Source of Information: NUCLEAR BLAST Markus Wosgien