Alestorm – prvý singel z chystaného albumu
2.4.2020
,,Populárni piráti" Alestorm vydajú 29. mája nový album Curse of the Crystal Coconut.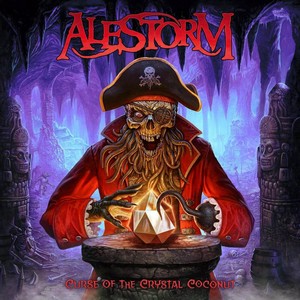 Tracklist:
Treasure Chest Party Quest
Fannybaws
Chomp Chomp
Tortuga
Zombies Ate My Pirate Ship
Call of the Waves
Pirate's Scorn
Shit Boat (No Fans)
Pirate Metal Drinking Crew
Wooden Leg Pt. 2 (The Woodening)
Henry Martin
Prvým singlom je skladba Treasure Chest Party Quest:
Linky:
https://www.alestorm.net
https://www.facebook.com/alestormband
https://www.alestorm.napalmrecords.com
https://www.alestorm.napalmrecords.com
Zdroj: Napalm Records, Foto: Elliot Vernon
Noví členovia Dark Tranquillity
30.3.2020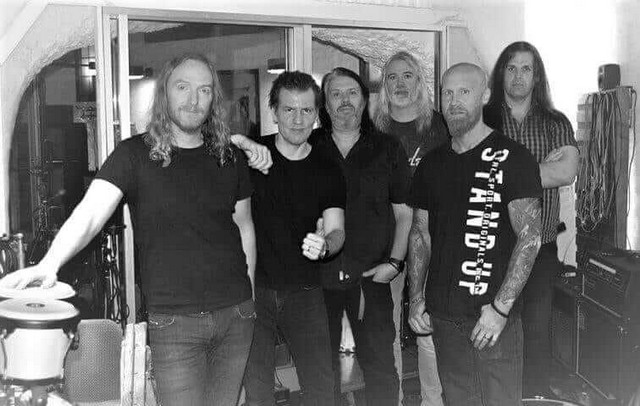 Zostavu švédskych melodických death metalistov Dark Tranquillity posilnili noví členovia – gitaristi Chris Amott (ex Arch Enemy) a Johan Reinhold (Andromeda).
Obaja boli členmi koncertnej zostavy tejto formácie od roku 2017. Samotná kapela sľubuje aj nový album. Podľa predbežných plánov by mal vyjsť koncom tohto roka.
 Momentálne osadenstvo Dark Tranquillity vyzerá nasledovne: 
Mikael Stanne – spev, gitary
Christopher Amott – gitary
Johan Reinholdz – gitary
Martin Brändström – klávesy, programovanie
Anders Iwers – basa
Anders Jivarp – bicie
Linky:
https://www.darktranquillity.com/
https://www.facebook.com/dtofficial/
Zdroj: Blabbermouth 
HORRIBLE CREATURES přicházejí s novým EP "INTERNAL DECLINE
31.3.2020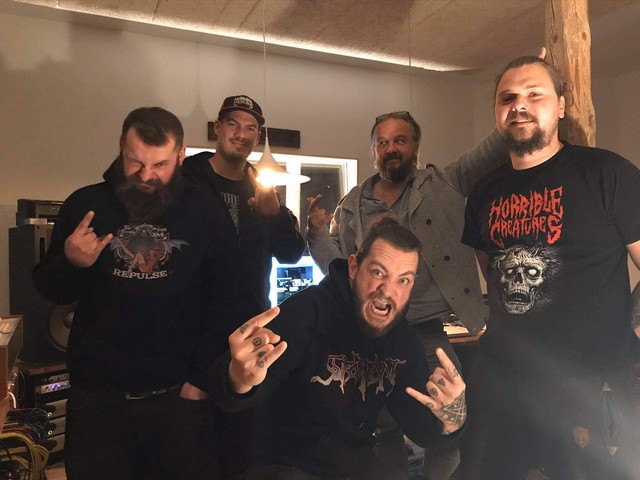 Po třech letech od vydání debutu "Pitfall" konečně dočkáváme nového materiálu od samozvané nejlepší české trash/death metalové kapely – Horrible Creatures.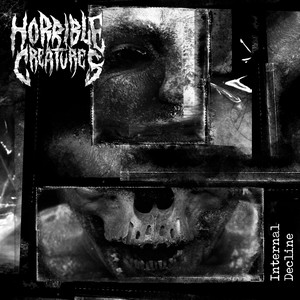 Čtyřskladbové EP "Internal Decline" tématicky mapuje duševní a emoční rozklad člověka, sebezapření, pochybnosti a boj s vlastním bytím. Na základě osobních pocitů, zkušeností a zážitků nasbíraných po dobu existence kapely vznikla velice osobní, temná a agresivní nahrávka, kterou se kvartet rozhodl zvěčnit u věhlasného producenta Tue Madsena v jeho studiu Antfarm Studios v Dánsku. Madsen známý díky své producentské práci na deskách kapel jako Meshuggah, Heaven Shall Burn, Halford, Babymetal, Ektomorf, Benea Reach a dalších posunul nejen zvuk, ale i muzikanstký um Horrible Creatures o další úroveň dál. Celou atmosféru díla dotáhl k dokonalosti Matt Lombard, se kterým kapela vytvořila přebal pro nové EP. Čtyři skladby napěchované vztekem, úzkostí a znechucením z dnešní uspěchané doby. To je nové EP "Internal Decline" které si nyní můžete poslechnout.
Linky:
https://www.facebook.com/HorribleCreatures/
https://bandzone.cz/horriblecreatures
Tlačová správa
TO SVET NEVIDEL
30.3.2020
je názov debutového albumu kapely No Control, ktorá je právom označovaná za horúce želiezko v ohni Slovenského metalu.
 Zaujímavosťou je, že tesne pred vydaním prišlo v kapele k zmene na poste speváka a tak sa chalani rozhodli album ešte nevydať a po dohode s vydavateľom ho celý prespievať s novým spevákom Elom Schronkom, ktorý sa skladby naučil a naspieval v rekordnom čase. A nielen to! Pri nahrávaní vzniklo aj niekoľko nových skladieb a úvodný singel k tomuto albumu, skladba NIEKTO INÝ je práve jednou z nich.
To však nie je jedinou zaujímavosťou tohto albumu. No Control nezvolili vydanie na CD nosiči, ale na špeciálne vyrobenom USB kľúči v krásnom balení. Ako sami hovoria, nových vecí sa neboja ani v tomto smere. Okrem hudby a textov je obsahom kľúča aj 5 videoklipov. Mnohé skladby z albumu sú už fanúšikom dobre známe nielen z koncertov, ale aj zo sociálnych sietí či rádiového éteru. Na albume sa v dvoch skladbách objavil hlas Igora Belaja (ex-the paranoid). Medzi textármi však  nájdete aj mená, ako Michal Žitňanský (Zoči Voči) či Vlado Krausz, alebo Miro Jurika. Album sa nahrával v štúdiách Randal Factory pod producentským dohľadom Jimiho Cimbalu.
Vzhľadom k aktuálnej situácii v súvislosti s opatreniami voči covid-19 sa No Control rozhodli priblížiť svojim fanúšikom aj prostredníctvom hud. streamov aj napriek pôvodnému zámeru zverejnili touto formou album už teraz. V najbližších dňoch No Control avizovali aj zverejnenie albumu na sociálnych sieťach. 13 skladieb spievaných v Slovenčine by určite nemalo ujsť pozornosti žiadneho fanúšika nabrúsených gitar, úderných bicích a chytľavých refrénov.
Pilotný singel k novému albumu si môžete vypočuť tu:
ZDROJ: Randal Agency