Primal Fear – názov chystaného albumu a dátum vydania
3.4.2020
Mat Sinner – Jacob Hansen – Ralf Scheepers
Primal Fear dokončili nahrávanie 13. albumu, ktorý sa bude volať Metal Comando. Bude to ,,Primal Fear" v tej najčistejšej podobe, plný energie. Produkciu mal na starosti sám Mat Sinner a mixáž megaznámy Jacob Hansen.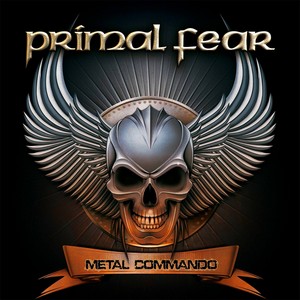 Nájdete na ňom 11 skladieb. Dátum vydania je stanovený na 17. júla.
Linky:
http://www.primalfear.de/
https://www.facebook.com/PrimalFearOfficial/
Zdroj: NUCLEAR BLAST Markus Wosgien
Personálna rošáda u Omnium Gatherum
31.3.2020
Fínski melodickí death metalisti Omnium Gatherum sa rozlúčili s dlhoročným gitaristom Joonasom Kotom. Okrem toho oznámili, že ich zostavu posilnil nový basgitarista Mikko Kivistö.
V súčasnosti Omnium Gatherum pracujú na nových piesňach.
Súčasná zostava kapely:
Jukka Pelkonen – spev
Markus Vanhala – gitary
Aapo Koivisto – klávesy
Mikko Kivistö – basa
Tuomo Latvala – bicie
Linky:
https://www.omniumgatherum.org/
https://www.facebook.com/omniumgatherumband/
Zdroj: Blabbermouth 
FICTIVE MARRY predstavujú videoklip k novému singlu!
2.4.2020
Jedným z poznávacích znamení košickej metalovej formácie FICTIVE MARRY je, že fanúšikom radi dávkujú svoju tvorbu po kúskoch, ale za to častejšie. Jednoducho povedané – načo čakať na celý album, keď máte pravidelný prísun singlov? A ani v roku 2020 tomu nebude inak.
Kapela nelenila a už koncom roku 2019 začala nahrávať novú skladbu Som to JA. Pieseň sa nahrávala v Sinus Records a Clangor Studiu, kde prebehlo aj mixovanie. O mastering sa postaral Peter Halgas (Ecco Sounds). Produkčne sa na novinke podieľal aj Peter Kelbel (From The Six).
Spevák a zároveň dvorný textár kapely Marek o skladbe hovorí: "Za všetko, čo sa v tomto období deje, si môžeme len my sami. Ako sa spieva v našej novej skladbe – svet sa nespamätá, kým sa nespamätáme my. Ani neviem, či vôbec existuje presnejší výraz na aktuálnu situáciu. Každá naša akcia vyvolá reakciu. Aj o tom je tento text. Napísal som ho síce ešte oveľa skôr ako sa začal po svete šíriť vírus, ale myslím si, že na súčasnú situáciu celkom sedí. Týmto textom som chcel vyjadriť hlavne to, čo by sme si mali uvedomiť všetci: Som, aký som. Človek, ktorý sa snaží robiť veci správne, ale zároveň robí veľa chýb. Nemám problém vstúpiť viackrát do tej istej rieky. Zrejme nie som najlepší na svete, ale cítim veci tak, ako ostatní. Som to ja."
Moderný zvuk, plný sviežich samplov a charizmatického spevu, ktorými je zoskupenie charakteristické, sa podarilo koncom februára obohatiť aj o vizuálnu stránku. Videoklip k piesni, ktorú už môžete poznať z koncertných vystúpení kapely, točil opäť osvedčený Lukáš Bodnár (BStyle Video). Ten s kapelou spolupracoval už pri natáčaní klipu k skladbe Strieľaj. O celkovú atmosféru sa ale postarali hlavne fanúšikovia, ktorí dostali možnosť prísť na nakrúcanie a stať sa súčasťou klipu. "Fanúšikovia nás podporili a pricestovali za nami. Jedna baba dokonca až z Čiech. Veľmi si to vážime," hovorí basgitarista Filip.
Skladba sa samozrejme krátko po zverejnení spomínaného videoklipu objaví aj na všetkých streamovacích platformách. Navyše kapela už teraz pracuje na ďalšej novinke, ktorá by mala uzrieť svetlo sveta v blízkej dobe.
https://www.facebook.com/fictivemarry/
https://www.instagram.com/fictivemarry/
https://clangorstudio.sk/
Autor textu: Michal Schnaps Šnapko
Tlačová správa
STEVON A MATT RAIN PREDSTAVILI HEAVYMETÁLOVÚ BALADU "ONE WAY TICKET"
30.3.2020
Slovenský producent elektro-dynamickej hudby (EDM) Stevon, vydal 15. Marca 2020 svoj debutový album "REMEMBER". Do svojej tvorby rád pripája úplne odlišné žánre, čo sa prejavilo už na jeho predošlej tvorbe. Novinkou je balada "One Way Ticket", ktorú predstavil s power metálovým spevákom Matt Rainom (ravenclaw). Prepojili navzájom nepríbuzné žánre čím poukázali, že s hudbou je možné naozaj čokoľvek.
"Song One Way Ticket opisuje príbeh ľudí, ktorý dostali jednosmernú letenku na novú planétu. Opisujú svoje bytie a doslová prosia o návrat. Prepojili sme ľahké EDM a power-metal do podoby symfonickej balady. Vznikol krásny, jedinečný track, ktorý je obohatený aj videoklipom." Opísal Stevon.
Prezradíš nám o Vašej spolupráci ešte viac? Ako prebiehala spolupráca a ako ste túto baladu tvorili? Edm a power metal? Prečo ste sa rozhodli prepojiť tieto žánre a ako
to prebiehalo?
"Napriek tomu že tvorím elektrodynamický štýl, sám počúvam žánre ako hard rock, heavy-metal… Pri tvorbe tracku One Way Ticket mi prirodzene začali pasovať aj elektrické gitary… Vedel som že to smeruje k power metalu… 🙂 Povedal som si že tento song bude potrebovať neobyčajnú tvár a poriadny hlas! Oslovil som Matt Raina, ktorý mi spoluprácu potvril. Už od začiatku sa nám spolupracovalo výborne. Konzultovali sme všetky detaily tak, aby sme dostali song do dokonalosti. Úvodný klavír som skladal ešte zimu 2018. Dopĺňal som doň vychytávky počas celého roka :-). Matt nahral spevy v januári 2020. Na začiatku sme netušili ako bude znieť konečná verzia. Spolupráca sa však vyplatila. Song znie lepšie ako sme sami čakali.
Viacero či už Stevonových trackov z CD "REMEMBER" si možete vypočuť na www.stevon.sk alebo youtube kanále Stevon Records. Krst CD je momentálne presunutý. Nový termín Stevon uverejní čoskoro na jeho oficiálnych stránkach.
Zdroj: Štefan Lukáč