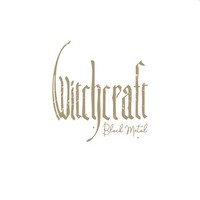 Švédska Witchcraft vznikla v roku 2000. Na začiatku napísala len jednu pieseň ako poctu kapele Pentagram, ktorá ich dosť ovplyvnila. Tá zaujala nahrávacie štúdio Primitive Art Record, ktorý kapele ponúkol zmluvu.
Tento rok sa rozhodli pre mierny experiment. 1. mája 2020 im vyjde už šiesta, tentokrát čisto akustická platňa Black Metal.
Bola som dosť zvedavá, či udržia lajnu, keďže všetky doteraz vydané veci mali slušnú kvalitu. Ako som uviedla, album je čisto akustický, ale napriek tomu má v sebe zvláštne čaro.
Už prvá balada Elegantly Expressed Depression vám pripomenie dávne večery pod hviezdami, pri ohni, len s gitarou, všetky skladby obsahujú len strohé melódie, v ktorých akoby zneli prastaré tóny indiánskych piesní. Chvíľami čakáte, že sa zjaví šaman a začne čarovať.
Gitara hrá tichú hudbu, emóciami nabitý spev prináša smutnú výpoveď o živote, hľadíte do plameňov a svet okolo vás prestáva existovať. Piesne sú postavené na výraznom hlase a dobrých textoch, takže napriek jednoduchým gitarovým tónom nemáte pocit, že je to nuda. Naopak, je v tom niečo očistné, mimo času, smutné a silné.
Black Metal naozaj nie je bežný album, aký by ste od metalovej kapely čakali, je skôr bluesový. Ale ak potrebujete niečo, pri čom sa dá premýšľať o živote, niečo, pri čom sa dá snívať, je to presne ono.
Lineup:
Magnus Pelander – spev, gitary
Tobias Anger – basa
Rage Widerberg – bicie
Tracklist:
Elegantly Expressed Depression
A Boy and a Girl
Sad People
Grow
Free Country
Sad Dog
Take Him Away
Rok vydania: 2020
Vydavateľstvo: Nuclear Blast
Youtube ukážka:
Linky:
http://www.witchcrafthome.com/
https://www.facebook.com/witchcraft
https://www.youtube.com/user/WitchcraftBand/videos
Hodnotenie: 5/6