Deep Purple – druhý singel z chystaného albumu
1.5.2020
Kvôli koronakríze si na ohlásenú novinku legendárnych hard rockerov Deep Purple – Whoosh! si počkáme až do 7. augusta.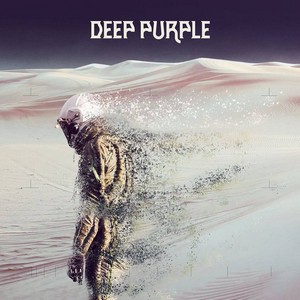 Tracklist:
Throw My Bones
Drop The Weapon
We're All The Same In The Dark
Nothing At All
No Need To Shout
Step By Step
What The What
The Long Way Round
The Power Of The Moon
Remission Possible
Man Alive
And The Address
Dancing In My Sleep
Samotné čakanie si však môžete skrátiť pozretím videoklipu k druhému singlu – skladbe Man Alive:

Prvý singel: https://youtu.be/QUW7PvvbbO4
Linky:
http://www.deeppurple-infinite.com/
https://www.facebook.com/officialdeeppurple/?fref=ts
Zdroj: https://www.facebook.com/earmusicofficial/
Nový projekt členov In Mourning a Ahab
30.4.2020
Svetlo sveta uzrel ďalší zaujímavý projekt. Členovia švédskych gothikov In Mourning – Tim Nedergård a Björn Pettersson, sa dali dokopy so svojím bývalým spoluhráčom, basákom Pierrom Stamom. K ním sa neskôr pridal aj bubeník nemeckých doomerov Ahab – Cornelius Althammer. Zoskupenie bude mať názov Svärd. Korene ich spolupráce možno hľadať v roku 2017.
3. júla vydajú pod vydavateľstvom Argonauta Records debutové EP The Rift.
Tracklist:
Hallowed Grounds
A Rift in the Green
Palaeocene Flames
The Burning Asylum
The Portal
Linky:
http://www.facebook.com/svardsweden
http://www.argonautarecords.com
Zdroj: All Noir – Mona Miluski
Obscura – (staro)nový basák
29.4.2020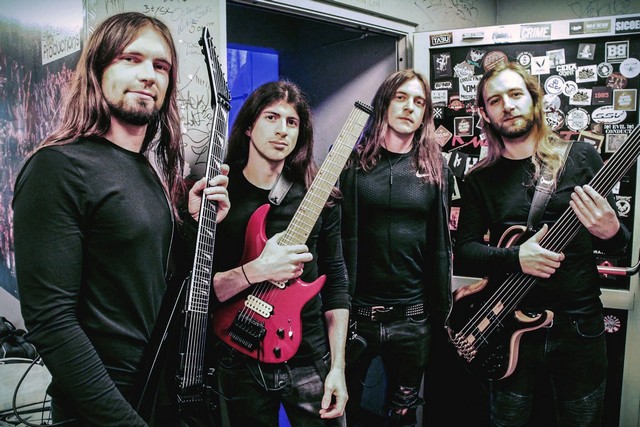 Ako ste boli informovaní, nedávno od Nemcov Obscura odišli gitarista (Rafael Trujillo), basák (Linus Klausenitzer) a bubeník (Sebastian Lanser). Spolu budú fungovať pod značkou Obsidious.
Dnešným dňom je známa náhrada za Linusa. Do kapely sa vracia staronový basák Jeroen Paul Thesseling). Jeroen pôsobil v zostave Obscury v rokoch 2007-2011 a zúčastnil sa nahrávania dvoch veľmi kvalitných albumov Cosmogenesis (2009) a Omnivium (2011). Taktiež ste naňho mohli naraziť v bandách ako Quadvium, Salazh Trio, alebo Pestilence.
Linky:
https://www.realmofobscura.com
https://www.facebook.com/RealmOfObscura/
https://www.facebook.com/jeroenpaulthesseling/
Zdroj: Blabbermouth 
Jinjer – špeciálny klip k skladbe Perennial
27.4.2020
Fanúšik ukrajinských Jinjer zaujímavým spôsobom využil dlhodobý pobyt v interiéry. Zverejnil špeciálne ,,lego video" k skladbe Perennial, ktorá pochádza z EP-čka Jinjer – Micro, ktoré vyšlo minulý rok.
Linky:
http://www.facebook.com/JinjerOfficial
http://jinjer-metalband.com/
Zdroj: Napalm Records