Ministry – prvý singel z chystaného albumu
24.4.2020
Americkí industrialisti Ministry majú nachystaný už 15 album – Alert Level.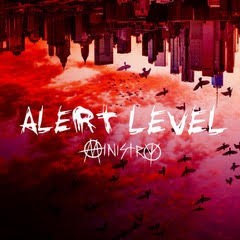 Dnešný deň zverejnili lyric video k prvému singlu z neho – k titulnej skladbe:

Linky:
https://ministryband.com/
https://www.facebook.com/WeAreMinistry/
Zdroj: NUCLEAR BLAST Leoni Dowidat, Foto: https://www.metal-archives.com/
Alestorm – druhý singel z chystaného albumu
23.4.2020
,,Piráti" Alestorm zverejnili videoklip k skladbe Tortuga, druhému singlu z chystaného albumu Curse of the Crystal Coconut. Dátum vydania je stanovený na 29. mája.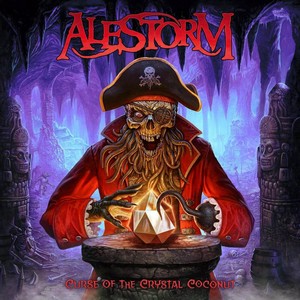 Tracklist:
Treasure Chest Party Quest
Fannybaws
Chomp Chomp
Tortuga
Zombies Ate My Pirate Ship
Call of the Waves
Pirate's Scorn
Shit Boat (No Fans)
Pirate Metal Drinking Crew
Wooden Leg Pt. 2 (The Woodening)
Henry Martin
Prvý singel:
https://youtu.be/c4LNJfFjEvw
Linky:
https://www.alestorm.net
https://www.facebook.com/alestormband
https://www.alestorm.napalmrecords.com
https://www.alestorm.napalmrecords.com
Zdroj: Napalm Records, Foto: Elliot Vernon
AHAB – prvý live album
22.4.2020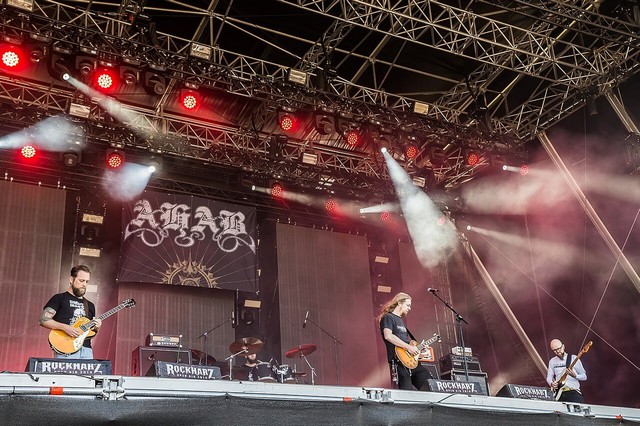 AHAB vznikli koncom roka 2004 a postupne sa stali majstrami melancholickej muziky. 26. júna vydajú svoj prvý live album Live Prey, nahraný na festivale Death Row Fest 2017 v nemeckom meste Jena.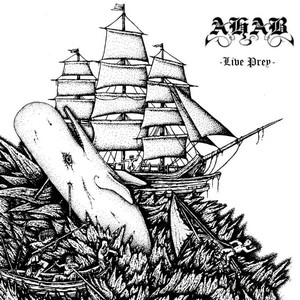 Tracklist:
Below The Sun
The Pacific
Old Thunder
Ahab's Oath
The Hunt
Linky:
https://www.ahab.bigcartel.com/
https://www.facebook.com/AhabDoom/
Zdroj: Napalm Records, Foto: S. Bollmann, Wikimedia
Obscura – rozchod s gitaristom, basákom a bubeníkom
22.4.2020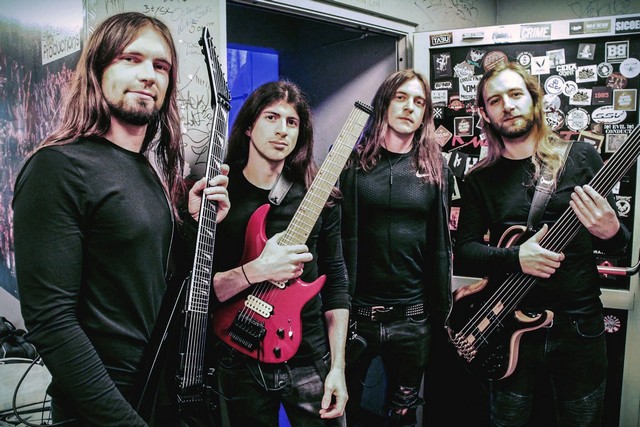 V zostave nemeckých progresívnych death metalistov Obscura nastalo obrovské personálne zemetrasenie. Kapela sa rozišla s gitaristom Rafaelom Trujillom, basákom Linusom Klausenitzerom a bubeníkom Sebastianom Lanserom. V zostave tak ostal iba jediný člen, spevák a gitarista Steffen Kummerer.
,,Najskôr by som sa chcel poďakovať naším bývalým členom Rafaelovi Trujillovi, Linusovi Klausenitzerovi a Sebastianovi Lanserovi za ich nadšenie v posledných rokoch. Toto leto pripravíme šiesty full album, debut pod novým vydavateľstvom Nuclear Blast. Nová zostava bude oznámená čoskoro." – povedal Steffen.
Vyjadrenie Linusa "Nikto okrem Steffena nebol v kapele dlhšie ako ja, takže si viete predstaviť, že to pre mňa nebolo ľahké rozhodnutie. Pre nás je to však začiatok hudobnej cesty. Som si istý, že sa vám budeme páčiť"
Spomínaní odídenci začnú fungovať pod novou značkou Obsidious.
Linky:
https://www.realmofobscura.com
https://www.facebook.com/RealmOfObscura/
Zdroj: Blabbermouth