Zomrel Little Richard
9.5.2020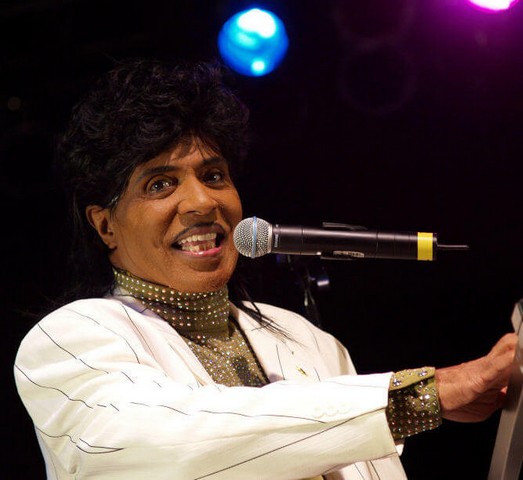 Začneme smutnou správou. Vo veku 87 rokov zomrel legendárny Little Richard, považovaný za jedného z otcov rock and rollu. Pre Rolling Stone to potvrdil jeho syn Danny Penniman, no uviedol že príčina smrti nie je známa.
Little Richard (pravým menom Richard Wayne Penniman) pochádzal z amerického mesta Macon. Narodil sa presne 5. decembra 1932. Koncom 50-tych rokov sa preslávil ako spevák rodiaceho sa žánru nazvaného rock and roll. Debutový album Here's Little Richard vyšiel v roku 1957. Hneď na ďalší rok vyšiel jeho nasledovník – Little Richard. Na ňom sa nachádzali  hity – Lucille, Good Golly Miss Molly. Poslednú platňu Shake It All About vydal v 1992 a o rok na to obdržal cenu Grammy.
Do rockovej siene slávy ho uviedli v 1986.
Taktiež sa objavil v mnohých filmoch, napr.  Dont Knock the Rock, The Girl Can't Help It. K jeho hudobnému odkazu sa hlásilo mnoho ľudí, napr. členovia The Beatles, Jimi Hendrix, Fredy Mercury a ďalší…
Little Richard vo filme Don't Knock The Rock:

Queeni hrajúci Richardovu skladbu Tutti Frutti:

R.I.P.
Zdroj: Blabbermouth, Foto: www.wikipedia.org
Aversions Crown – druhý singel z chystaného albumu
8.5.2020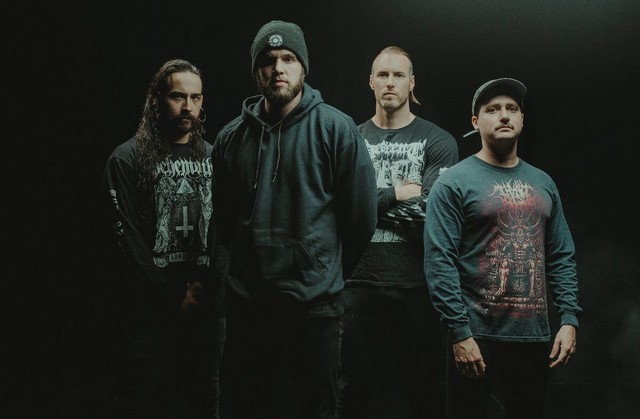 Austrálska deathcorová kapela Aversions Cronw 12. júna vydá nový album Hell Will Come For Us All.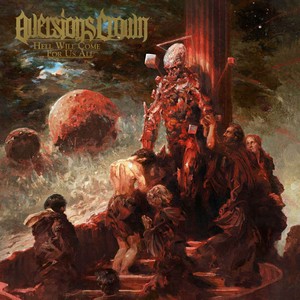 Tracklist:
The Soil
Born In The Gutter
Paradigm
Caught In The System
Hell Will Come For Us All
Scourge Of Violence
Hymn Of Annihilation
Sorrow Never Sleeps
The Final Judgement
Druhým singlom je skladba Born In The Gutte:

Prvý singel:
https://youtu.be/QiwIFm3V9A8
Linky:
https://www.instagram.com/aversions_crown/
https://twitter.com/aversions_crown
Zdroj: NUCLEAR BLAST Fabienne Zwicker
Rumahoy – prvý singel z chystaného albumu
7. 5. 2020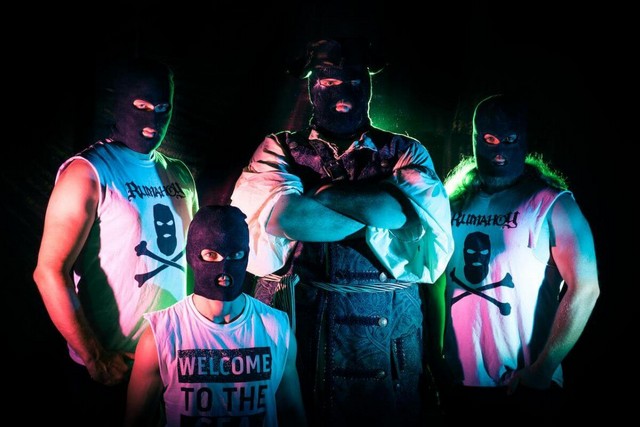 Novinka argentínskych ,,pirátov" Rumahoy – Time II. Party k vám pripláva 17. júla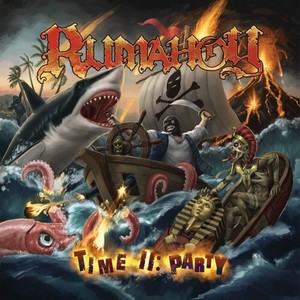 Tracklist:
Cowboys of the Sea
Time to Party
Treasure Gun
The Legend of Captain Yarrface
Harambe, the Pirate Gorilla
Poop Deck Party
The Beer From My Town Is Better Than Yours
1000 Years of Dust
Full Mast
Stolen Treasure
Dnešný deň zverejnili lyric videok prvému singlu Harambe The Pirate Gorilla:

Linky:
http://www.facebook.com/rumahoy
Zdroj: Napalm Records, Foto: Elliot Vernon,
Feuerschwanz – cover I See Fire (Ed Sheeran)
6.5.2020
Nemeckí ,,medieval rockeri" Feuerschwanz zverejnili videoklip k songu I See Fire, cover verzii skladby z filmu Petra Jacksona – The Hobit. Daná pieseň sa objaví na cover albume Die Sieben Todsünden, ktorý bude súčasťou deluxe verzie albumu Das Elfte Gebot. Dátum vydania je stanovený na 26. júna.
Tracklist:
Meister der Minne
Metfest
Das elfte Gebot
Kampfzwerg
Im Bauch des Wals
Mission Eskalation
Schildmaid
Malleus Maleficarum
Lords Of Powermet
Totentanz
Unter dem Drachenbanner
Die Sieben Todsünden (bonus covers album) – Tracklist
Ding (Seed)
Hier kommt Alex (Die Toten Hosen)
Amen & Attack (Powerwolf)
I See Fire (Ed Sheeran)
Gott mit uns (Sabaton)
Limit (Deichkind)
Engel (Rammstein)
Linky:
http://feuerschwanz.de/
https://www.facebook.com/feuerschwanz/
Zdroj: Napalm Records Press News, Foto: Nikolaj Georgiew