Nová kapela bývalých členiek Nervosy
20.5.2020
Fernanda Lira (spev, basa) a Luana Dametto (bicie), ktoré nedávno opustili formáciu Nervosa majú novú kapelu – Crypta. V nej spojili svoje sily s gitaristkou Burning Witches – Soniou "Anubis" Nusselder a Tainou Bergamaschi, bývalou gitaristkou Hagbard. Narozdiel od Nervosy budú spolu hrať old school death metal.
Linky:
https://www.facebook.com/cryptadeath/
Zdroj: Blabbermouth
BPMD – ukážka z chystaného albumu
20.5.2020
Superband BPMD zložený zo speváka Bobbyho Blitza (Overkill), bubeníka Mikea Portnoya (The Winery Dogs, Sons of Apollo), basáka Marka Menghiho (Metal Allegiance) a gitaristu Phila Demmela (Vio-lence, ex-Machine Head) vydá 12. júna debutový album American Made.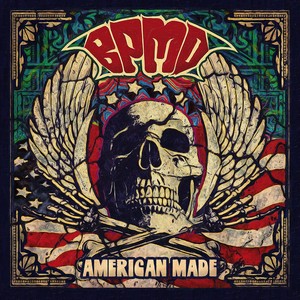 Tracklist:
Wang Dang Sweet Poontang
Toys in the Attic
Evil
Beer Drinkers & Hell Raisers
Saturday Night Special
Tattoo Vampire
D.O.A.
Walk Away
Never in My Life
We're an American Band
Ďalšou ukažkou z neho je skladba Evil, ktorá pôvodne pochádza od amerického bluesmana Willa Nixona:
Predošlé ukážky:
Toys In The Attic: https://youtu.be/KvoqtNeQ5uQ
Linky:
https://www.bpmdmusic.com/
https://www.facebook.com/BPMDofficial
Zdroj: Napalm Records, Foto: Scott Diussa
Dee Snider – chystaný živák
19.5.2020
31. júla uzrie svetlo sveta živák For The Love Of Metal Live legendárneho speváka Dee Snidera (ex Twisted Sisters). Obsahovať bude záznam z viacerých festivalov z celého sveta + množstvo rozhovorov, záberov zo zákulisia a podobne… Okrem toho sa tam objaví aj nová pieseň – Prove Me Wrong.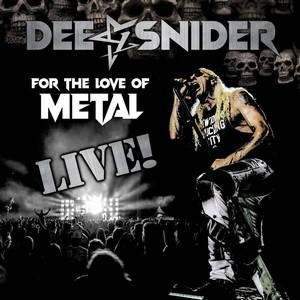 Tracklist:
Digital Album
Lies Are a Business
Tomorrow's No Concern
You Can't Stop Rock 'N' Roll
The Beast
American Made
Under the Blade
The Kids Are Back
Become the Storm
We're Not Gonna Take It
I Am the Hurricane
Burn In Hell
I Wanna Rock
For the Love of Metal
Highway To Hell
Ready to Fall
The Fire Still Burns
Roll Over You
Prove Me Wrong
CD
Lies Are A Business
Tomorrow's No Concern
You Can't Stop Rock 'N' Roll
The Beast Live
American Made
Under The Blade
The Kids Are Back
Become The Storm
We're Not Gonna Take It
I Am The Hurricane
Burn In Hell
I Wanna Rock Live
For The Love Of Metal
Highway To Hell
Prove Me Wrong
DVD/Blu-Ray
Lies Are A Business
Pain of Traveling (Interview)
Tomorrow's No Concern
You Can't Stop Rock 'N' Roll
New Record (Interview)
The Beast
American Made
Under The Blade
Song Writing (Interview)
The Kids Are Back Live
Become The Storm
We're Not Gonna Take It
WNGTI (Interview)
I Am The Hurricane
Burn In Hell Live
Rock of Ages (Interview)
I Wanna Rock
For The Love Of Metal
AC/DC (Interview)
Highway To Hell
Credits
Ready To Fall (Bonus Track)
The Fire Still Burns (Bonus Track)
Roll Over You (Bonus Track)
Suzette (Interview)
Hearing (Interview)
Strangeland (Interview)
Lemmy (Interview)
For The Love Of Metal Live vyjde v týchto formátoch:
-Deluxe Earbook Edition: CD, Bonus CD, DVD, Blu-Ray & 7″ Single with Lyric etching – Limited to 500 copies worldwide
-Shirt & Deluxe Earbook Edition Bundle – USA Napalm Webstore Only
-8 Page Digipack with Sleeve (CD, DVD, Blu Ray)
-8 Page Digipack with Sleeve (CD, DVD, Blu Ray) & Shirt Bundle
-2LP Black Gatefold & DVD
-2LP Black Gatefold & DVD & Shirt Bundle – USA Napalm Webstore Only
-2LP Silver Gatefold & DVD – Limited to 200 copies worldwide (Napalm Webstores Only)
-2LP Silver Gatefold & DVD & Shirt Bundle – USA Napalm Webstore Only
-Digital Full Length Album
Linky:
https://www.deesnider.com/
https://www.facebook.com/facedeesnider/
https://napalmrecords.com
Zdroj: Napalm Records, Foto: Tim Tronckoe
SECRET SESSION uvádza videoklip CLOSER
20.5.2020
PROGRESSIVE ROCK meets PSYCHEDELIA
CLOSER je jedna z prvých autorských piesní, ktoré tento zvolensko – bratislavský rockový ansámbel približne pred dvomi rokmi stvoril. Rozkonárená kompozícia z autorského pera kapelníka Pala "Pabla" Gajdoša, na ploche viac ako sedem minút, nenásilne spája susediace galaxie psychedelického a progresívneho rocku. Vo výslednej melancholicko – pozdvihujúcej atmosfére vyniká charakteristická poetika kapely, postavená na zvukovej poézii, kompozičných kontrastoch a pestrej dynamike. Skladba bola nahratá naživo v Lvgnc Studios v Bratislave, na organ hosťoval Juraj Mironov z kapely Živé Kvety, Melotrón a Moog dohral dodatočne pri mixáži Adam Mičinec (Hrana, Čisté Tvary, Sunity…) Closer má takisto pevné miesto v koncertom setliste a niekedy, po spontánnom jamovaní, sa natiahne až na štvrťhodinu. Pestré publikum skupiny oceňuje na skladbe jej emotívnosť a farebnosť, angličtinu cítiaci pozitívne vnímajú aj text. Ten pojednáva o rôznych formách blízkosti medzi ľuďmi, tak odlišnými, tak početnými a tak osamotenými… Je až trochu mrazivé, aké "potvrdenie" sa slovám piesne dostáva v týchto dňoch, keď hodnota zblíženia je nevyčísliteľná…
SPOLOČNÉ AUDIO – VIZUÁLNE DIELO
Klip sa natáčal v (bývalej) skúšobni Secret Session na Dlhých dieloch (v garážovom komplexe), ktorá sa zmenila na portál do iného sveta. Zaliala sa tekutým svetlom z analógového projektoru Ivy Mackovej, nešetriac farbami a  vizuálnymi nápadmi. Hlavnými postavami pri zrode klipu boli bubeník skupiny Matej Šalko, ktorého prvotný nápad zrealizoval talentovaný režisér a kameraman Maxim Kľujev, známy spoluprácou s viacerými poprednými umelcami nielen z oblasti hudby. Prúd reality však následne zavial nahratý materiál na istý čas na vedľajšiu koľaj. Aktuálna situácia, keď skupina nemôže plnohodnotne fungovať a koncertovať, sa však ukázala ideálna pre dokončenie prvého klipu kapely. O finálne úpravy sa postaral Matej Šalko. Všetky "efekty", ktoré sa dajú v klipe uvidieť sú vytvárané naživo za pomoci meotaru, farieb, olejov, alkoholov a iných prísad. Biele tváre muzikantov sa strácajú v nánosoch rozbúrených farebných morí z tekutín nepomenovateľných odtieňov v (ne)náhodnom pohybe a spojení všetkých "Secret" komponentov. Akoby človek spomínaný v texte: žijúci, dúfajúci a strádajúci potreboval "vymaľovať" farbami spoza hraníc tohto sveta, prinášajúcimi vytúženú blízkosť…
Linky:
https://www.facebook.com/secretsessionsk/
https://bandzone.cz/secretsession/
Tlačová správa