In Flames – znovuvydanie albumu Clayman
5.6.2020
Jedna z najvýznamnejších švédskych kapiel In Flames oslávi tento rok 20. výročie vydania kultového albumu Clayman a to špeciálnym spôsobom. 28. augusta bude znovuvydaný a navyše bude obsahovať štyri znovunahraté skladby.
Tracklist:
Bullet Ride
Pinball Map
Only For The Weak
…As The Future Repeats Today
Square Nothing
Clayman
Satellites and Astronauts
Brush The Dust Away
Swim
Suburban Me
Another Day In Quicksand
Themes and Variations in D-Minor (instrumental)
Only For The Weak (Re-recorded)
Bullet Ride (Re-recorded)
Pinball Map (Re-recorded)
Clayman (Re-recorded)
Linky:
http://www.inflames.com/
https://www.facebook.com/inflames/
Zdroj: NUCLEAR BLAST Leoni Dowidat
Kansas – chystaný album
5.6.2020
Legendárnym progresívnym rockerom Kansas vyjde 26. júna nový album The Absence of Presence. O vydanie sa postará vydavateľstvo InsideOut Music.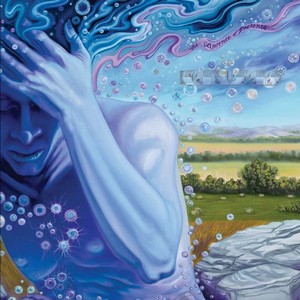 Tracklist:
The Absence Of Presence
Throwing Mountains
Jets Overhead
Propulsion 1
Memories Down The Line
Circus Of Illusion
Animals On The Roof
Never
The Song The River Sang
Ďalšie ukážky:
Memories Down The Line: https://youtu.be/K0tEhzcMBxE
Throwing Mountains: https://youtu.be/HMOX5rSFb18
Linky:
http://www.kansasband.com/
https://www.facebook.com/KansasBand/
Zdroj: Blabbermouth, Foto: DanielleCannova, CC BY-SA 4.0, Wikimedia
Unleash the Archers – detaily chystaného albumu
4.6.2020
Minulý rok vydali kanadskí power metalisti Unleash the Archers cover EP – Explorers. Dnešný deň oznámili detaily vydania nového full albumu. Nasledovník platne Apex (2017) sa bude volať Abyss a bude vydaný 21. augusta.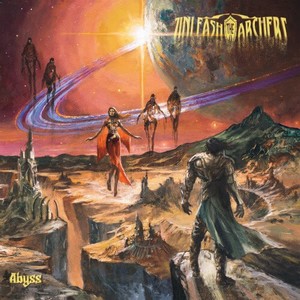 Tracklist:
Waking Dream
Abyss
Through Stars
Legacy
Return To Me
Soulbound
Faster Than Light
The Wind That Shapes The Land
Carry The Flame (feat. guitarist Andrew Kingsley on guest vocals)
Afterlife (feat. orchestration by Francesco Ferrini)
Linky:
https://www.facebook.com/UnleashTheArchers
https://www.unleashthearchers.com
Zdroj: Napalm Records, Foto: Shimon Karmel, Cover: Adam Burke
Warkings – prvý singel z chystaného albumu
3.6.2020
Medzinárodné power metalové zoskupenie Warkings čoskoro poteší svojich fanúšikov nástupcom albumu Reborn z roku 2018. Platňa bude mať názov Revenge a dátum vydania je stanovený na 31. júla.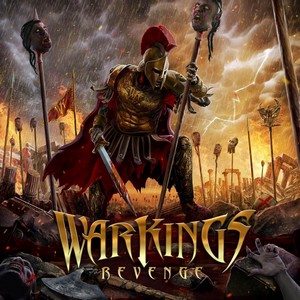 Tracklist:
Freedom
Maximus
Warriors
Fight in the Shade
Odin's Sons (featuring The Queen of the Damned)
Banners High
Mirror, Mirror
Azrael
Battle of Marathon
Warking
Prvým singlom je skladba Warriors:

Warkings fungujú od roku 2018 a väčšinu členov poznáme iba pod pseudonymami Tribune – spev, Crusader – gitary, Viking – basa, Spartan – bicie. Známy je iba spevák – Georg Neuhauser.
Linky:
https://www.facebook.com/warkingsmetal/
https://warkings.bandcamp.com/
Zdroj: Napalm Records Foto: Schwaighofer Art