DevilDriver – druhý singel z chystaného albumu
1.7.2020
Megaúspešní dark groove metalisti DevilDriver pracujú na novom dvojalbume Dealing With Demons. Jeho prvý diel Dealing With Demons I. uzrie svetlo sveta 9. októbra.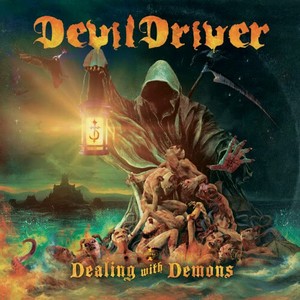 Tracklist:
Keep Away from Me
Vengeance Is Clear
Nest of Vipers
Iona
Wishing
You Give Me a Reason to Drink
Witches
Dealing with Demons
The Damned Don't Cry
Scars Me Forever
Druhým singlom je skladba Iona:
Prvý singel:
Keep Away From Me: https://youtu.be/PjACk_dw1v8
Linky:
https://www.devildriver.com
https://www.facebook.com/devildriver
https://www.twitter.com/devildriver
https://www.instagram.com/devildriver
Zdroj:  Napalm Records, Foto: Stephanie Cabral // Illustration: Anne Catherine Swallow;  Cover:  Johnny Jones at COMA
Dragony – zmluva s Napalm Records!
29.6.2020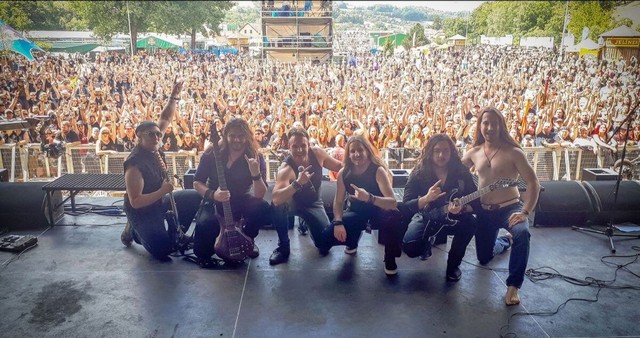 Rakúski symfonic-power metalisti Dragony uzavreli zmluvu s gigantom Napalm Records! Pod ich hlavičkou vydaju nasledovníka 8 rokov starého albumu Legends.
Ďalšie informácie zverejní kapela čoskoro.
Linky:
http://www.dragony.net/
https://www.facebook.com/pages/Dragony/191242050890578
https://www.youtube.com/user/OfficialDragony
Zdroj: Napalm Records, Foto: Hartl Grill
Tisková zpráva (30. 6. 2020)
 Malashnikow vydávají novou desku Severní píseň
Skladatel, zpěvák a multiinstrumentalista Vojtěch Malach natočil nové album své kapely Malashnikow. Ač původně zamýšlel, že se vydá spíše experimentálnější cestou (na poměry skupiny), výsledkem je nakonec rocková nahrávka, která pokračuje v tradici předešlých desek. Název alba, na kterém naleznete dvanáct songů, je Severní píseň.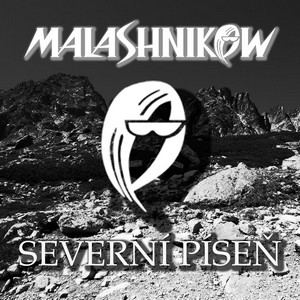 "Jednu dobu mě lákalo natočit pomalou, možná až poloakustickou desku. Začínala by skladbou Severní píseň 2, která se mimochodem na novince nachází. Vyklubalo se z toho ale typické album Malashnikow, které by mělo fanoušky potěšit," říká Vojtěch Malach a dodává, že si při natáčení vystačil sám, obstaral všechny zaznamenané nástroje.
Neznamená to však, že by Malashnikow byli one-man projekt. Nikoliv, jedná se o plnohodnotnou kapelu, která se z Vysočiny přesunula do Prahy. "Za bicími se v poslední době vystřídali Filip Staněk z Vysočiny a Filip Squibb z Prahy. Na baskytaru hraje Roman Štěpánek," vyjmenovává Vojtěch Malach. "Těšili jsme se na hraní v pražských klubech, ale bohužel nám plány přerušila opatření v rámci koronaviru."
Album Severní píseň je k poslechu na Spotify a Youtube. Zakoupit se dá na Supraphonline, kde naleznete i všechny předešlé nahrávky Malashnikow.
Kontakt: malashnikow@seznam.cz
Kapela Meredith prichádza s hororovou novinkou ,,4 days in delirium", klip nakrúcala v pražskom dome strachu!
29.6. 2020
Československá metalcoreová kapela Meredith predstavuje novú skladbu ,,4 days in delirium". K novému singlu vznikol hororový videoklip, ktorý sa nakrúcal v pražskom dome strachu Prague Fear House. V klipe si zahral aj čierny kráľovský had a iné strach naháňajúce tvory. Pozrite si temnú novinku kapely Meredith, ktorá vám ukáže ako bojuje s vlastnými vnútornými démonmi!
Metalcorová kapela z Košíc si k pôvodnej trojici prizvala dvoch českých spoluhráčov! Zostavu Rob Raven – spev a scream, Marko Malatinski – bicie a Edd Guoth – gitara, doplnila nová česká krv v podaní dvoch hudobníkov. Na basgitare a gitare hrajú Johny Nightmare a Fyery Sorrow. Text novinky ,,4 days in delirium" má na konte spevák Rob Raven.
"S nápadom na skladbu prišiel náš exgitarista Roland Hains. Celkovú štruktúru skladby dorobili spolu s gitaristom Eddom Guothom a bubeníkom Markom Malatinskim. Po presťahovaní sa z Košíc do Prahy, bolo pre kapelu náročnejšie, keďže sme ostali v pôvodnej trojici a to Marko, Edd a ja, takže sme skladbu odložili a čakala na svoje vzkriesenie. Časom sa nám podarilo nájsť tých správnych ľudí do našej Meredith rodiny. Privítali sme dvoch šikovných chalanov. Basgitarista Johnny Nightmare a gitarista Fyery Sorrow. Zhodli sme sa, že je čas na novú skladbu v novej zostave. Johnny pridal hutnosť a charakter a Fyery to vyšperkoval svojim špecifickým štýlom. Do textu skladby som zahrnul všetky moje pocity a zážitky z posledného obdobia," vysvetľuje frontman kapely Rob Raven.
Novinku nahrávala kapela Meredith v štúdiu Randal Group Production v Seredi u skúseného muzikanta a výborného gitaristu kapely No Control, Jimiho Cimbalu.
"Jimi spolu s Ľubomírom Mazákom odviedli famóznu prácu. Jimi vytvoril k tejto skladbe hororovo-symfonický podmaz, ktorý tomu dodal grády. Chalani makali na hudbe a ja som pripravoval grafiku, s ktorou mi pomohli talentovaní chalani Michal Čerňanský a Mário Daško," konštatuje Rob Raven.
K singlu nakrútili Meredith hororový klip, v ktorom figuruje celá kapela. Za kameru sa postavil Ondra ,,Pode" Podešva, o réžiu a scenár sa postaral spevák kapely Rob Raven. Dokonalú atmosféru navodili svetlá a dymové efekty, ktoré zabezpečil Radovan Korytiak a jeho Edison Records.
"Už pri písaní textu som mal predstavu o vizuále klipu. Je to naša zatiaľ najtemnejšia skladba, ktorá vás vtiahne do iného sveta. Vždy som túžil vytvoriť skladbu s hororovou tematikou, ktorá ľuďom ukáže, že mnoho ľudí má svojich osobných démonov, s ktorými musia bojovať. Preto som prišiel s návrhom, že klip nakrútime v Prague Fear House, v ktorom pracujem a ktorý má ideálnu atmosféru,"hovorí Rob.
Pre temnejší nádych klipu použila kapela desiatky sviečok. Celkový vizuál klipu doladil s Ondrom ,,Pode" Podešvom spevák Rob, ktorý mu aj asistoval pri strihu.
"Úlohu diabla stvárnil môj kamarát a kolega Martin ,,Vapor" Ivaška, ktorý sa nám staral aj o pitný režim počas nakrúcania. O zapaľovanie sviečok, držanie svetiel a o to, aby sme neumreli hladom sa postarala moja úžasná žena Katarína Peterčák. V klipe si zahral aj nádherný had ,,Lampropeltis getula nigrita", ktorého nám zabezpečila chovateľka a kráľovná plazov Anička Parmová. Zmenšenú napodobeninu mňa samého v klipe vytvorila šikovná mamina môjho kolegu, pani Mária Winterová," ďakuje Rob.
Kapela Meredith vznikla v júli 2010 a prvý koncert odohrala vo februári 2011 v Košiciach. Na konte má výhru v súťaži Rock Me Fest 2012, kde zvíťazila spomedzi 40-tich kapiel z celého Slovenska. Skupina bodovala aj na súťaži garážových kapiel Rocková Maturita 2015, kde sa umiestnila na druhom mieste. Medzitým sa jej členovia z Košíc presťahovali do Českej republiky. Meredith hrali na desiatkach festivalov po Slovensku, vrátane rockového festivalu Rock pod kameňom, ale aj na českom festivale Rockfest Dačice. Dokonca si na jednom pódiu zahrali s kapelami Stratovarius a Freedom Call. V roku 2016 boli predkapelou Trivium v bratislavskom MMC. Na konte majú demo "Calm Before The Storm" a EP "Blood Diamond Scars". V silnej československej zostave pripravuje Meredith pre fanúšikov ďalšie novinky – novú show aj merch. Viac informácií nájdete na https://meredithofficial.bandcamp.com/ a na Instagrame @meredith_official
Tlačová správa