Vydavateľstvo Nuclear Blast sa rozhodlo vydať tri albumy Helloween z Deris éry, ktoré pôvodne vyšli v rozmedzí rokov 2010-2013 pod hlavičkou Sony Music. Budú to:
1. Unarmed (Best of 25 Anniversary)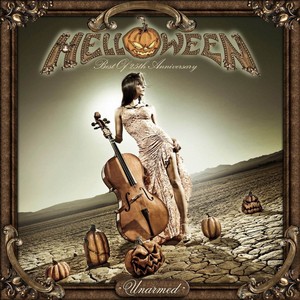 Výberovka Unarmed prvýkrát bola vydaná 1. februára 2010. Ako názov napovedá, jej vydaním oslávila kapela 25 rokov na scéne. Obsahovala rôzne skladby Helloween v netradičných aranžmánoch. Na nahrávaní Keepers Medley (mixu Halloween, The Keeper of the Seven Keys a The King for a 1000 Years), sa podieľal Pražský orchester.
Tracklist:
Dr. Stein
Future World
If I Could Fly
Where The Rain Grows
The Keeper's Trilogy (Medley)
Eagle Fly Free
Perfect Gentleman
Forever And One (Neverland)
I Want Out
Fallen To Pieces
A Tale That Wasn't Right
Why?
2. 7 Sinners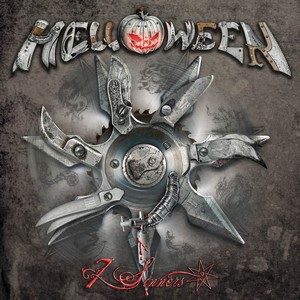 V rovnakom roku ako Unarmed vyšiel aj plnohodnotný album ,,tekvíc" 7 Sinners (konkrétne 31. októbra). V rámci turné na jeho podporu, Hells navštívili aj Slovensko. Najväčším hitom bola skladba Are You Metal.
Tracklist:
Where the Sinners Go
Are You Metal?
Who Is Mr. Madman?
Raise the Noise
World of Fantasy
Long Live the King
The Smile of the Sun
You Stupid Mankind
If a Mountain Could Talk
The Sage, the Fool, the Sinner
My Sacrifice
Not Yet Today
Far in the Future
3. Straight Out of Hell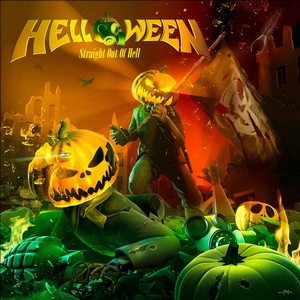 18. januára 2013 vydali ,,Helloweeni" platňu Straight Out of Hell. Aj na jej podporu sa robilo veľké turné, v rámci ktorého a opäť objavili na Slovensku (festival Rock pod Kameňom – Snina). Pred jej vydaním vyšli dve single – Burning Sun, Nabatea.
Tracklist:
Nabataea
World of War
Live Now!
Far From the Stars
Burning Sun
Waiting for the Thunder
Hold Me in Your Arms
Wanna Be God (dedicated to Freddie Mercury)
Straight Out of Hell
Asshole
Years
Make Fire Catch the Fly
Church Breaks Down
Všetky tri nahrávky vyjdú 4. septembra a vďaka remastru skladby dostali nový – modernejší zvukový kabát.
Linky:
https://www.helloween.org/
https://www.facebook.com/helloweenofficial/
https://www.instagram.com/helloweenofficial/
https://helloween.bandcamp.com/
Zdroj: Nuclear Blast, Foto: reprofoto Youtube/Helloween