Ihsahn vydá tento rok ďalšie EP
17.7.2020
Bývalý spevák Emperor – Ihshan vydá tohto roku ďalšie EP, ktorého názov bude Pharos. Dátum vydania je stanovený na 11. septembra. Podobne ako predošlé Telemark (vyšlo 14. februára) aj toto vyjde pod Candlelight Records.
Tracklist:
Losing Altitude
Spectre At The Feast
Pharos
Roads (PORTISHEAD cover)
Manhattan Skyline (A-HA cover, featuring Einar Solberg of LEPROUS)
Linky:
http://www.ihsahn.com/
https://www.facebook.com/ihsahnmusic
Zdroj: Blabbermouth
Humavoid – ukážka z chystaného albumu
17.7.2020
Fínski progresívni/symfonic metalisti Humanvoid 21. augusta potešia svojich fanúšikov novým albumom Lidless. Samotné vydanie budú mať na starosti Noble Demon.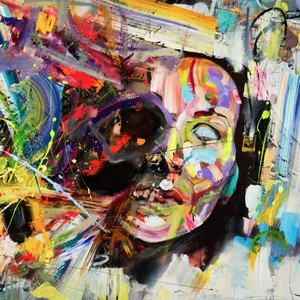 Tracklist:
Fortune for Demise
Lidless
Aluminum Rain
Inside (instrumental)
Matter
What You Hide
Inside (instrumental)
The Breathing Method
Undercurrent
Drywall Cracks
Linky:
https://www.facebook.com/Humavoid/
https://humavoid.bandcamp.com/
https://www.instagram.com/humavoidband/
Zdroj: Dominik Goncalves dos Reis, ALL NOIR
Domine – nový lockdown klip
16.7.2020
Talianski melodici Domine natočili nový lockdown klip ku skladbe The fall of the Spiral Tower z albumu Stormbringer Ruler – The Legend of the Power Supreme (2001).
Predošlé lockdown klipy:
Thunderstorm: https://youtu.be/40irxuFq9uk
Linky:
https://www.dominetruemetal.com/
https://www.facebook.com/domineofficial/
Zdroj: https://www.youtube.com/user/Dominemetal/videos
Unleash the Archers – ukážka z chystaného albumu
15.7.2020
Kanadskí melodickí power metalisti Unleash the Archers vydajú 21. augusta nový, tentokrát koncepčný album Abyss.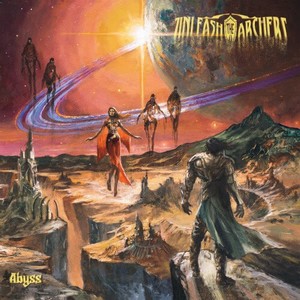 Tracklist:
Waking Dream
Abyss
Through Stars
Legacy
Return To Me
Soulbound
Faster Than Light
The Wind That Shapes The Land
Carry The Flame (feat. guitarist Andrew Kingsley on guest vocals)
Afterlife (feat. orchestration by Francesco Ferrini)
Ďalšou ukážkou je video k skladbe Soulbound:

Predošlé ukážky:
Unleash the Archers: https://www.youtube.com/watch?v=1bGmjnkDTTI
Linky:
https://www.facebook.com/UnleashTheArchers
https://www.unleashthearchers.com
Zdroj: Napalm Records, Foto: Shimon Karmel, Cover: Adam Burke