Alice Cooper chystá nový album
23.7.2020
Legendárny rocker Alice Cooper usilovne pracuje na novom albume. Jeho názov bude Detroit Stories a producentský dohľad ma na starosti dlhoročný spolupracovník A. Coopera – Bob Ezrin. Podľa Aliceových slov je už z 99-tich percent hotový.
V máji vydal Alice nový singel Don't Give Up. Ten vyjde aj 14. augusta ako striktne limitovaná LP edícia. O vydanie sa postarajú earMusic.
Linky:
http://www.alicecooper.com/
https://www.facebook.com/AliceCooper/
https://www.youtube.com/channel/UCJQa4Ah9-Qf36bl1JhkAaYA
Zdroj: Blabbermouth, Foto: Famine Killjoy
Mad Max – nový album
23.7.2020
Kultoví nemeckí melodickí hard rockeri Mad Max vydajú 21. augusta nový album Stormchild Rising.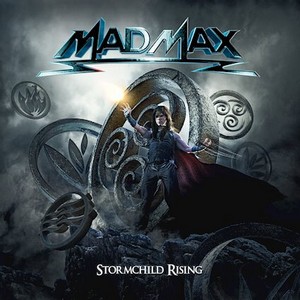 Tracklist:
Hurricaned
Talk To The Moon
Eyes Of Love
Ladies And Gentlemen
Mindhunter
Rain Rain
Gemini
Kingdom Fall
The Blues Ain't No Stranger
Taake Her
Busted
Ladies And Gentlemen (Single Edit, Bonus Track feat. Detlev Jöcker and the Rock and Roll Children)
Youtube ukážka:

Linky:
https://www.facebook.com/MADMAXBand/
Zdroj: Steamhammer / SPV
Speed Stroke – prvý singel z chystaného albumu
22.7.2020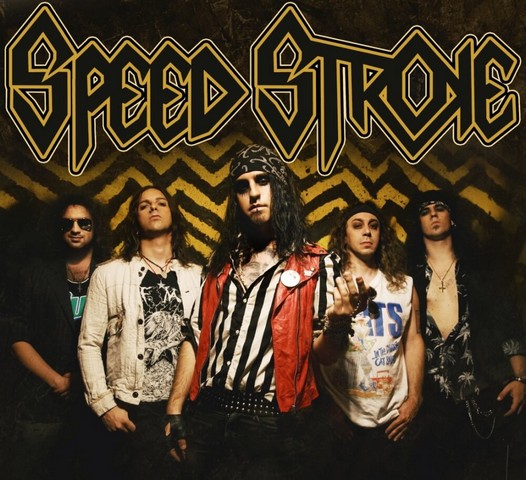 Street Symphonies Records & Burning Minds Music Group ohlásili vydanie nového albumu Scene Of The Crime tailanskych hard/sleaze rockerov Speed Stroke.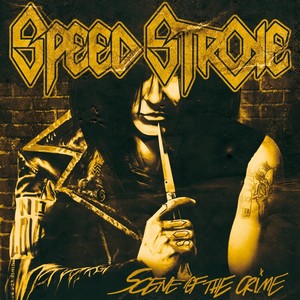 Traclist:
Heartbeat
Scene Of The Crime
After Dark
Soul Punx
No Love
Red Eyes
Out Of Money
Who Fkd Who
One Last Day
Hero No.1
Linky:
https://www.speed-stroke.com/
https://www.facebook.com/speedstroke/
https://www.instagram.com/speedstroke_official/
https://speedstroke.bandcamp.com/
Zdroj: Atomic Stuff Promotion
Najväčšie hity legendárnej slovenskej heavy metalovej skupiny MAKAR ČUDRA po prvý krát na CD.
24.7.2020
<Fanúškovia legendárnej slovenskej heavy metalovej kapely sa konečne dočkali. A to nie len nedávneho oživenia v novej zostave a príprave nového materiálu, ale aj vydania najväčších hitov skupiny po prvý krát na CD. V Makar Čudra v minulosti pôsobili muzikanti ako napríklad: : muzikálový spevák Peter Slivka, gitarista Vlado "Jerzy" Jurča (Slobodná Európa, Extip), bubeník Teo Skovay (Fermáta, Collegium Musicum), či kráľ šlágrov Otto Weiter.
Preslávili sa špičkovým melodickým heavy metalom a skladbami ako napríklad: "Strigy na sabat", "Pán Pasteur", "Strašiak v hlave", alebo "Vrtká". Tieto skladby dodnes patria do zlatej studnice slovenského heavy metalu.
Toto všetko a mnoho iného nájdete na kompilácii "1987 – 2014", ktorá v týchto dňoch vyšla na elektronických platformách ako napríklad: Spotify, Deezer, Napster, Shazam, Amazon Music a iné. Za všetky zverejňujeme aspoň jeden link, kde ho môžete zohnať: https://open.spotify.com/album/0OzbSWdi5tDHrPLAbmYHl4?si=oA_UB8RAR_CuASCaBoIpMw&fbclid=IwAR0LfjUApqYYnPXXc44mrcS6jmC1-YAb6x15r3n3RQYsBtD9vPxqR9e31v4
CD verzia vychádza v septembri. Objednať ju môžete už teraz tu: https://www.makarcudra.sk/?page_id=89
CD Vám bude hneď po vydaní zaslané.
O remaster všetkých skladieb sa zázračne postaral Pavel Hlavica zo štúdia Shaark / Bzenec.
Ukážky: 
https://www.youtube.com/watch?v=efYk-VH3w6U
https://www.youtube.com/watch?v=Gbi0db6rbbw
https://www.youtube.com/watch?v=WLvQzZsy2AE
https://www.youtube.com/watch?v=z9jZvweZ-D8
Kontakt MAKAR ČUDRA:
https://www.facebook.com/makarcudraheavymetal/
http://www.makarcudra.sk/
https://bandzone.cz/_113835?at=dashboard
Tlačová správa
Nové Podujatia
V zoznamoch pribudlo:
Semblant + special guests – zmena dátumu
www.metalmania-magazin.eu/zaujimave-podujatia/semblant-special-guests-20-marec-2021-randal-club-bratislava/