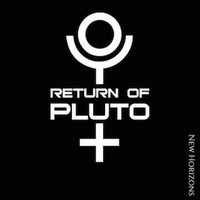 Štýl doom metal mám jednoducho rada a každej novej kapele fandím. Slovenská metalová scéna nemá veľa špičkových zoskupení, ako je Orkrist a preto vždy poteší nájsť formácia, ktorá má šancu sa vyrovnať tomu najlepšiemu na scéne.
Doom metalová kapela Return of Pluto z Levíc by takou mohla byť. Dňa 12. 07. 2020 vydala svoj debutový album a ten je plný skvelej hudby. Na ňom nájdete 7 vyzretých skladieb, ktoré hneď zaujmú svojou prepracovanosťou a kvalitou. Platňa obsahuje ten správny kus temnej a ponurej atmosféry obalený do po čertoch dobrej muziky.
Vydajte sa na cestu prázdnym a opusteným vesmírom, kde tma a chlad víťazia nad všetkým. Nechajte slnko za sebou a leťte do miest, kde vás obklopí čierny nekonečný priestor.
To je ten najlepší čas na premýšľanie nad svojim bytím. Ale zároveň je tu dôležitá informácia, ktorá vám pripomenie, že žijete tu a teraz a druhá šanca už nepríde. Pluto je najvzdialenejšia planétka našej slnečnej sústavy, takže budete mať dosť času premyslieť si všetko dokonale.
Debutový album pre mňa doteraz neznámej kapely mi priniesol zážitok, aký by som nemala ani priamo v USS Enterprise. Kapitán Kirk prepáči.
Lineup:
Hanskowitch – spev, gitary
Patrick – basa
Frankie – bicie
Tracklist:
Withering
Bloody Blues
Ancient Sun
Power Against the Sky
Pluto
Daemons
"Unnamed"
Rok vydania: 2020
Vydavateľstvo: Samovydanie
Youtube ukážka:
Linky:
https://www.facebook.com/ReturnOfPluto/
https://returnofpluto.bandcamp.com/
https://www.youtube.com/channel/UCVl84Tsq2LH4PdCdSKtTbKw
https://www.instagram.com/r_o_pluto_officialband/
Hodnotenie: 5/6