Ľudia z metal/rockovej komunity používajú youtube k rôznym účelom. Hlavne k počúvaniu muziky alebo sledovaniu koncertov.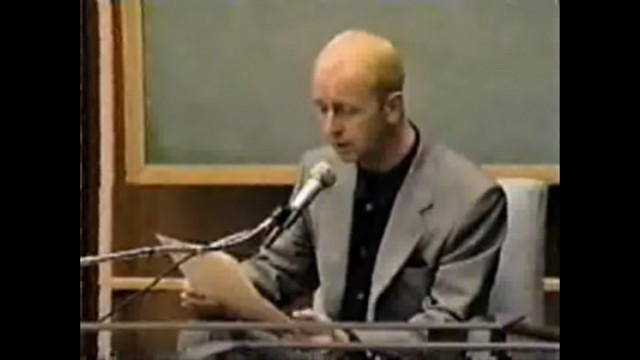 No okrem toho sa tam dajú nájsť aj raritné videá, zobrazujúce hudobníkov pri rôznych výnimočných príležitostiach
1. Ralph Scheepers spieva na svadbe Kaia Hansena
Kai Hansen (Gamma Ray, Helloween) je už nejaký ten piatok ženatý s Košičankou – Tonkou Valiskovou z kapely Ravenclaw. No v roku 1994 si zobral mladú dievčinu menom Gabi. Na svadbu mu prišiel zaspievať jeho vtedajší spevák Gammy Ray – Ralph Scheepers a na videu môžete vidieť aj bývalého bubeníka Helloweenu – Inga Schwichtenberga.
2. Ingo Schwichtenberg na bungee jumpingu
Už spomínaný Ingo Schwichtenberg bol pri vzniku Helloweenu – nahral albumy Walls of Jericho (1985), Keeper of the Seven Keys Part I (1987), Keeper of the Seven Keys Part II (1988), Pink Bubbles Go Ape (1991) a Chameleon (1993).
Bohužiaľ, pre problémy s drogami z kapely musel odísť. Nakoniec to skončilo veľmi nešťastne, v roku 1995 spáchal samovraždu. Na tomto videu ho vidno v ,,civilnej podobe" –  ako v roku 1991 skáče v Hamburgu bungee jumping.
3. Sólo Uliho Kuscha
Bubeník Uli Kusch sa preslávil hlavne v Helloweene (1994-2001) a Masterplane (2001-2006). No ešte pred Helloweenom pôsobil v Gamme Ray. Hral na niekoľkých singloch, na EP Heaven Can Wait (1990), živáku Heading for the East (1990) a taktiež albume Sigh No More (1991).
O kvalite jeho bubeníckeho umenia počas éry Gamma Ray sa môžete presvedčiť z nasledujúceho videa. Pochádza z roku 1992 z koncertu v Tokiu, v rámci Sigh no more Tour.
4. Rob Halford spievajúci na súde
Istú dobu sa o metalových kapelách šírili fámy o tom, že do skladieb umiestňujú rôzne skryté odkazy. Britom Judas Priest bolo kladené za vinu, že spôsobili samovraždu mladých Američanov Jamesa Vancea a Raymonda Belknapa. K tomu ich mala dohnať skladba Better By You, Better Than Me (inak cover od Spooky Tooth), nachádzajúca sa na platni Stained Class.
Údajne, keď si ju pustíte obrátene budete tam počuť niekoľkokrát ,,Do it". V roku 1990 sa celá kapela ocitla pred súdom.
Video snímok zachytáva speváka Roba Halforda, ktorý túto skladbu spieva na súde.
5. Prvý koncert HammerFall s Joaciomom Cansom
Joacim Cans je už dlhú dobu spojený so švédskou formáciou HammerFall. Možno však viete, možno nie – pred ním tam spieval človek menom Mikael Stanne (1993-1996).
A na youtube sa nachádza záznam prvého koncertu Joacima, a HammerFall:
6.Elize Ryd a Nightwish
Fínska symfonic metalová stálica Nightwish v roku 2005 spravila veľmi kontroverzný krok. Rozišla sa s mimoriadne obľúbenou speváčkou Tarjou Turnunen. V r. 2007 ju nahradila Anette Olzon. Fanúšici sa rozdelili na dve skupiny – jedni si Anette obľúbili, druhí sa od kapely odvrátili. Anette mala naživo problémy so starými skladbami.
V 2012-tom v priebehu turné od Nightiwsh odišla aj ona. Tuomas a spol. museli improvizovať. Na niektorých koncertoch sa objavila Alissa White-Gluz a na niektorých Elize Ryd z Amaranthe. Nakoniec sa k nim pridala Floor Jasnen, ktorá pôsobí v ich zostave dodnes.
Situácia bola pravdepodobne veľmi vážna. Všimnite si – Elize pri spievaní drží papier s textom.
Titulná foto: Reprofoto Youtube/1Decree