The Unguided ohlásili nový album, prvý singel
12.8.2020
Melodic/death metaloví Švédi The Unguided ohlásili nástupcu albumu And the Battle Royale (2017). Jeho názov bude Father Shadow a dátum vydania je stanovený na 9. októbra. Po dlhej dobe to bude prvý album bez basáka Henrica Liljesanda.
Tracklist:
Childhood's End
Never Yield
War Of Oceans
Breach
Where Love Comes to Die
Crown Prince Syndrome
Fate's Hand
Stand Alone Complex
Lance of Longinus
Seth
Gaia feat. Erik Engstrand
Jailbreak (Bonus Track / Sonic Syndicate Cover)
Denied (Bonus Track / Sonic Syndicate Cover)
Jack Of Diamonds (Bonus Track / Sonic Syndicate Cover)
Linky:
https://www.facebook.com/TheUnguided
https://www.theunguided.com
Zdroj: Napalm Records, Foto: Patric Ullaeus
Armored Saint – chystaný album
12.8.2020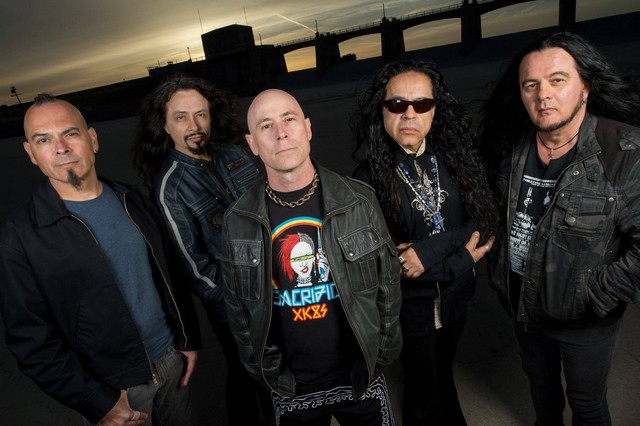 23. októbra vyjde albumová novinka heavy metalových Armored Saint, ktorých spevák John Bush sa preslávil neskoršou spoluprácou s legendou Anthrax. Platňa ponesie názov Punching The Sky. Samotne vydanie zastrešia Metal Blade Records.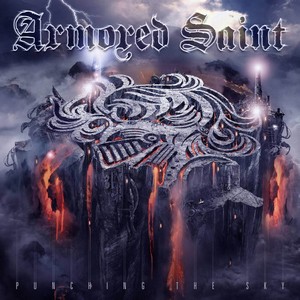 Tracklist:
Standing On The Shoulders Of Giants
End Of The Attention Span
Bubble
My Jurisdiction
Do Wrong To None
Lone Wolf
Missile To Gun
Fly In The Ointment
Bark, No Bite
Unfair
Never You Fret
Prvým singlom je skladba End of the Attention Span:

Linky:
https://www.armoredsaint.com/
https://www.facebook.com/thearmoredsaint/
Zdroj: Blabbermouth
Vychází reedice alba Minuty věčnosti od POWER 5!
13.8.2020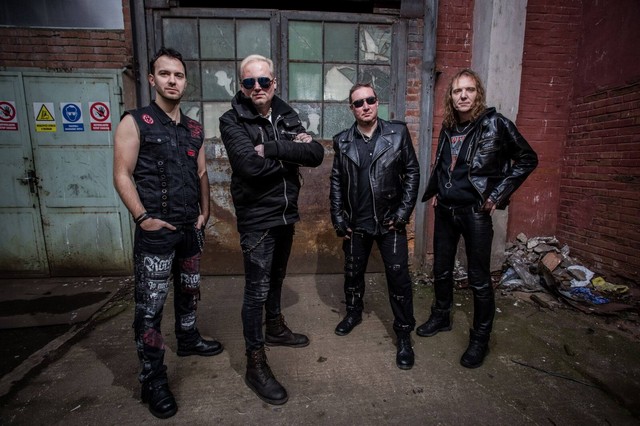 Skupina POWER 5 pokračuje v re-edičním počínání a aktuálně v reedici vydává CD "Minuty věčnosti" z roku 2003.
Album Minuty věčnosti přivedlo skupinu do speed/power metalových vod. Velkou zvláštností bylo využití živého dětského pěveckého sboru, který hostoval v některých skladbách. Album sklidilo úspěch jak u kritiků tak u posluchačů a skupina dostala možnost koncertovat před zahraničními hvězdami. Křest desky proběhl ve Zlínské sportovní hale Novesta, na společném pódiu se skupinou Helloween.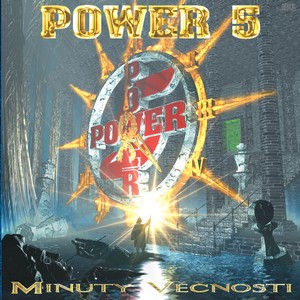 "Deska Minuty věčnosti byla mimořadná třeba i tím, že jsme k nahrávání přizvali dětský pěvecký sbor. Deska byla náročná na organizaci nahrávání i promo k jejímu uvedení. Bylo nutné skloubit mnoho věci, od těch základních, jako bylo povolení a nacvičení pěveckých partů se sborem základní školy Brumov-Bylnice, až po frekvence studia a mastering. Její premiéra byla naplánována na koncert Power 5 před Helloween ve Zlíně.  Do posledního dne se urgovalo zhotovení CD, aby byly na tento koncert k dispozici. Vynaložená energie se vyplatila. Jedna z nejúspěšnějších desek od POWER 5 byla na světě" popisuje vznik alba Olin Škrabal.
"Minuty věčnosti" vycházejí jako digitální reedice, tzn. že vyjde na Youtube, Spotify a dalších streamovacích službách. Na YouTube kanálu je každá písnička zveřejněna formou lyric videa.
Fanoušci, kteří chtějí skupinu podpořit a chtějí skladby vlastnit, si mohou desku "Minuty věčnosti" koupit v MP3 shopu na Bandcampu.
Na Facebooku skupiny budou vycházet drobné vzpomínka k jednotlivým skladbám.
Power 5 – "Minuty věčnosti" stream link:
YouTube – https://www.youtube.com/watch?v=2I6JL2iv02o&list=PLphig4LmMcDK7b0G67KaFTtLemTeWmKLE
Spotify – https://open.spotify.com/album/5U1wkaCqeSzfhGUXnW7vhB
Bamdcamp – https://power5.bandcamp.com/album/minuty-vecnosti
https://www.power5.cz/
https://www.facebook.com/power5band/
Tlačová správa
Nové video Briana Bajáka k inštrumentálnej skladbe Interstellar na 9-strunovej gitare SIvčák BW9GS
Žilina 10.8.2020
Gitarista Brian Baják zverejnil video k novej inštrumentálnej skladbe Interstellar, ktorá je jeho prvou kompozíciou nahratou na 9-strunovej gitare zo slovenskej dielne majstra Sivčáka. O bicie sa postaral talentovaný Christopher Géci a videoklip sa natáčal v Žiline a jej okolí.
V týchto dňoch bola zverejnená nová skladba Interstellar. Vznikla a bola nahratá v žilinskom štúdiu Briana Bajáka. Tento firemný gitarista značky Sivčák pomohol uviesť na trh svoj podpisový model gitary BW#GS už pred vyše 10 rokmi, kedy sa jednalo o 7 strunový model prirodzene nasledovaný štandardnou 6 strunovou verziou neskôr doplnenou aj o 8 strunový model na základe dopytu gitaristov z celého sveta.
"Od prvých pokusov na 9 strunovej gitare až po túto skladbu to bola pre mňa zaujímavá, vzrušujúca a nie vždy jednoduchá cesta. Aj keď mojim hlavným nástrojom zostáva 7 strunová Sivčák BW7GS, Interstellar určite neostane mojou poslednou skladbou na 9 strunách", doplnil Brian Baják.
Rudolf Sivčák: "Áno, toto je línia profesionality! Vynikajúca tvorba a nápady Briana priamo stvorené pre tento nástroj BW9GS. Som rád, že všetky prísne detaily, ktoré sme s Brianom dolaďovali pred výrobou tejto gitarky, splnili svoj cieľ. Už teraz viem, že v budúcnosti pripravíme spoločne ešte veľa veľkých prekvapení… Dík, Brian!"
Brian Baják je slovenský gitarista, producent, skladateľ a spevák. Narodil sa na Slovensku, začal hrať na klavír vo svojich 6 rokoch a pokračoval s týmto nástrojom 9 ročným štúdiom na poli klasickej hudby, čo mu poskytlo silné hudobné základy. Gitare sa začal venovať až neskôr a technicky sa mu podarilo doštudovať mnohé aspekty modernej elektrickej gitary počas jeho pôsobenia v Londýne. Svoju gitarovú kariéru spojil so slovenskou značkou gitár Sivčák, ktorá od roku 2008 vyrába Brianov podpisový model gitary s označením BW#GS. V súčasnosti pracuje Brian ako hudobný producent a zvukový inžinier a venuje sa vlastnej sólovej tvorbe. V minulosti pôsobil Brian Baják okrem iných aj v kapelách HT, Brainscan, Problem, Baron Blade…
Minulý rok začal Brian experimentovať s 9 strunovými gitarami a nová gitara BW9GS na seba nenechala dlho čakať. Majiteľ značky a výrobca Rudolf Sivčák sa chopil výzvy a kvôli želanej univerzálnosti a veľkému tónovému rozsahu bola gitara vyrobená vo viacmenzúrovom prevedení (v angličtine "multiscale").
Interstellar je 7 minútová inštrumentálna skladba s prvkami možno až filmovej hudby, v ktorej sa hlavný hudobný motív variuje v rôznych aranžmánoch doplnený o ďalšie vedľajšie motívy. Na bicie hrá mladý a talentovaný bubeník Christopher Géci. Na svoje si prídu fanúšikovia inštrumentálnej metalovej hudby, milovníci prepracovaných gitarových sól, nekompromisných rytmov a nápaditých zmien. Hudba je obohatená o vizuál vo forme videa natočeného kameramanom Martinom Michútom. Základný priestor scény poskytlo kultúrne centrum Stanica Žilina-Záriečie a svetelný dizajn vtvoril Ints Plavnieks.
Viac informácii nájdete na www.brianbajak.com, www.sollerguitars.com, www.facebook.com/BrianBajakPage, 1@brianbajak.com .
Video:
Tlačová správa, Brian Bajak Production, kontakt 0903 326 767, 1@brianbajak.com