Michael Schenker zverejnil cover chystaného albumu MSG
28.8.2020
Michael Schenker sa rozhodol obnoviť činnosť kapely MSG. Pred časom dokončili nahrávanie albumu Immortal, ktorý bude vydaný 8. januára.
Dnešný deň Michael zverejnil jeho artwork. Autorkou je známa umelkyňa Zsofia Dankova (Powerwolf a ďalší…).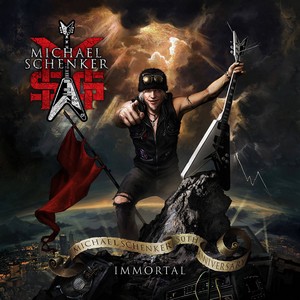 Linky:
http://www.michaelschenkerhimself.com/
https://www.facebook.com/MichaelSchenkerRocks/?fref=mentions
Zdroj: NUCLEAR BLAST Markus Wosgien
Fleetburner – posledné video pred vydaním albumu
28.8.2020
 Fleetburner zverejnili videoklip k piesni Below the waves. Dané video je posledné pred vydaním nového albumu (dátum vydania: 25. september).
V zostave Fleetburner nájdete ľudí ako Ken Simerly – spev, Veli-Matti Kananen (Kalmah, One Morning Left) – gitary, songwritting, klávesy, Peter Iwers (ex-In Flames, ex-Cyrha) – basa, Tomas Myklebust (Vulture Industries, Slegest) – bicie.
Okrem nich spolupracovali aj Kevin Storm (Equilibrium, Shining), Christopher Amott (Dark Tranquillity, ex-Arch Enemy) a ďalší…
Predošlé videá:
The Passenger: https://youtu.be/wJXna7Ea3tQ
Open Water: https://youtu.be/q9UUoMgo8Yk
Linky
http://www.fleetburner.com/
http://www.instagram.com/fleetburner_official/
http://www.facebook.com/fleetburner/
Zdroj: Grand Sounds PR
Enslaved – tretí singel z chystaného albumu
28.8.2020
Progresívni blackoši Enslaved zverejnili videoklip k skladbe Urjotun, tretiemu singlu z chystaného album Utgard. Ten vyjde vydaný 2. októbra.
Tracklist:
Fires in the Dark
Jettegryta
Sequence
Homebound
Utgardr
Urjotun
Flight of Thought and Memory
Storms of Utgard
Distant Seasons
Predošle single:
Homebound: https://youtu.be/92ptxt1FQiU
Jettegryta: https://youtu.be/xkEXIpym5E0
Linky:
http://enslaved.no/
https://www.facebook.com/enslaved/
Zdroj: NUCLEAR BLAST Leoni Dowida
POWER 5 ohlašují novou desku a vyjíždějí na tour!
28.8.2020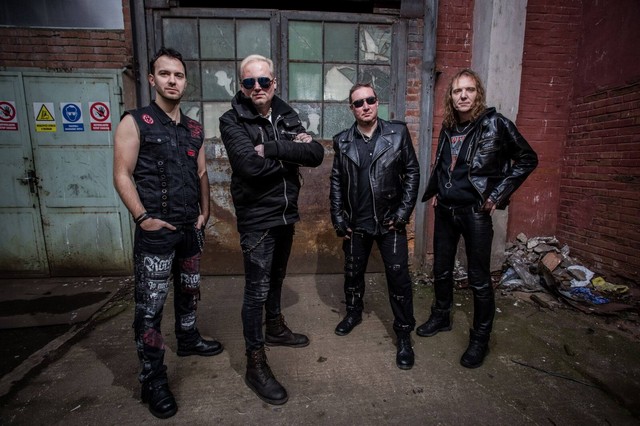 Heavy metalová skupina POWER 5 oficiálně oznamuje novou desku, která vyjde v únoru 2021. V ten samý měsíc skupina oslaví 25 let činnosti a k tomuto výročí se bude deska vztahovat.
"My o nové desce veřejně mluvíme již nějakou dobu a na skladbách pracujeme. Ale až nyní je jasné, že vyjde v únoru 2021, tedy k 25 letům POWER 5 na scéně. Máme již domluvené studio, harmonogram prací, pracuje se na grafice a obalu. Chceme také vytvořit nějaký ten videoklip" říká zpěvák Olin Škrabal.
Stejně jako u předchozího alba Talisman, které vyšlo před 5 lety, chce skupina POWER 5 využít crowdfundingovou kampaň na startovači " Nechceme od fanoušků tahat peníze za nesmyslné odměny jako je třeba popovídání si s členem kapely za 500.- atd. Chceme být k fanouškům féroví a za vynaložené peníze každý dostane něco hodnotného. Startovačovou kampaň bereme hlavně jako předplatné na desku a merch vztahující se k desce" Kampaň bude spuštěna v průběhu října.
Deska vyjde jako plnohodnotné CD, ale bude k dispozici i digitálně. "Fyzický CD nosič je stále důležitý a fanoušci ho od nás vyžadují. Ale uvědomujeme si, že spousta lidí dnes prostě nemá CD přehrávač a k poslechu hudby používá hlavně mobilní zařízení. Takže deska bude k dispozici také v digitální podobě."
Ještě než se skupina POWER 5 vydá do studia , čeká je malé mini turné, které začíná už v sobotu 29.82020 . "Zářijové turné mělo mít cca 10 zastávek, ale současná situace z Covidem je taková jaká je a nejistota kolem pořádání koncertů přetrvává. Třeba jednu dohodnutou akci nám pořadatel zrušil předevčírem. Vzhledem k tomu, že od října budeme ve studiu, tak jsme nemohli do tour zařadit pozdější akce. Ale je možné že ještě v září něco přibude" vysvětluje Olin Škrabal.
Power 5 mini tour 2020:
29.8. Rapotín (Šumperk) – Rot kart fest
areál Losinka – 15:30 hod
+ Motorband, Seven, Forest Jump atd.
11.9. Vsetín – Valašské záření
Dolní náměstí – 20:00 hod
+ No Name, Žlutý pes, Dan Bárta atd.
12.9.Martin (SK) – Yafura fest 2020
Areál SIM – 21:30 hod
+ Titanic, The Pant, Ahard atd.
18.9. Jaroměř – Nároďák Power fest
MC Nároďák – 22:00
+ Seven, Salieri, Tinnitus, Dangar Six
27.9. Valašské Klobouky
KD Klobučan – 23:00
www.power5.cz
www.facebook.com/power5band
TZ 5/2020