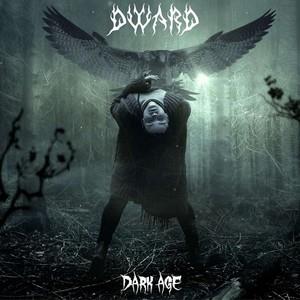 Dlhoročný klavesák Sighisoary – Eduard Lipa sa rozhodol rozbehnúť svoj vlastný projekt – nazvaný podľa seba DWARD. Hudbu nahral celú sám, rok trvalo, kým ju dorobil do konečnej verzie. Podľa jeho vyjadrenia, hudobne pôjde o experimetal metal. Čiže nej nájdete experimentovanie s rôznymi zvukmi a štýlmi. Okrem toho môžete počuť aj gajdy či akordeón. O spev sa postarali Agares Baphomette (AGARES) a Riddick.
10 skladieb je plných dobrej a naozaj trocha inej hudby. Od prvej piesne je jasné, že názov experimental neklame. Výrazné prepojenie elektronických prvkov, prepracovaných aranžmánov, Agaresovho growlingu a nečakaných čistých vokálov dávajú tušiť, že pôjde o zaujímavú vec.
Ed hrá s hudbou v kocky a od začiatku mu padajú skoro samé šestky. Celá tá, chvíľami trocha šialená zmeska má prekvapivo hlavu aj pätu. Jednoducho to k sebe pasuje a neprotirečí si. Mimochodom, nikdy som nepočula, aby akordeón znel tak strašidelne. Asi je jasné, že najviac ma dostala skladba Sound of old instruments. Ale príjemne desivú a temnú atmosféru majú aj ostatné piesne.
Vždy som oceňovala, ak hudba prekračovala hranice, ak sa autor nebál skúšať nové veci. Je len na vás, či aj vy dáte DWARD šancu.
Lineup:
Eduard Lipa – všetky nástroje
Hostia:
Agares Baphomette – spev
Riddick – spev
Tracklist:
The Pilgrim's Story
Arrival of Death (Sanctus Dei)
Full Moon
Sound of the old instruments
Dark Age
Ragnarok
Satan's child
Funeral song
Son of Death
Carpathians
Rok vydania: 2020
Vydavateľstvo: Samovydanie
Youtube ukážka:
Linky:
https://www.facebook.com/dwardband/
https://bandzone.cz/dward
https://www.youtube.com/channel/UCo5Yhj5iDTeeaA-fpjykavw
Hodnotenie: 5/6
Páčil sa ti tento článok?