Bloodbound ohlásili nový album
15.1.2021
Švédski power metalisti Bloodbound ohlásili nástupcu posledného albumu Rise Of The Dragon Empire (2019). Jeho názov bude Creatures Of The Dark Realm a termín vydania je stanovený na 28. mája.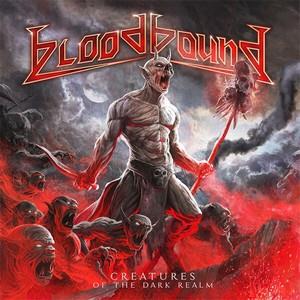 Tracklist:
The Creatures Preludium
Creatures of the Dark Realm
When Fate is Calling
Ever Burning Flame
Eyes Come Alive
Death Will Lead the Way
Gathering of Souls
Kill or Be Killed
The Gargoyles Gate
March Into War
Face of Evil
The Wicked and the Weak
Prvým singlom je When Fate is Calling. Majestátna pieseň, ktorá vtiahne poslucháčov do sveta power metalu.
Linky:
https://www.bloodbound.se
https://www.facebook.com/bloodboundmetal/?fref=ts
Zdroj: https://www.facebook.com/afmrecords/?fref=ts, Foto: Marketa Zimova
Nightwish – odchod Marka Hietalu
12.1.2021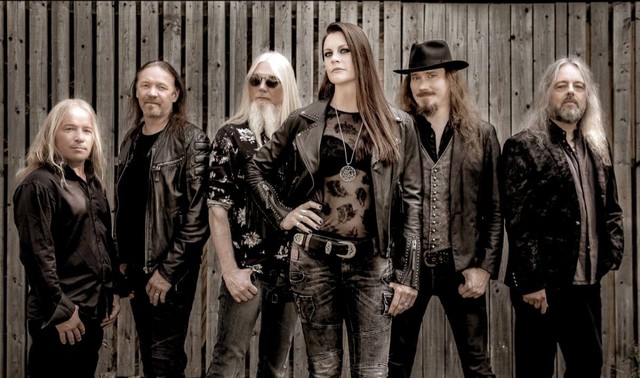 Spievajúci basák Marko Hietala šokoval celý metalový svet. Ohlásil odchod jednak z kapely Nightwish a aj dočasne stiahnutie sa z verejného života.
Vo vyhlásení ako dôvod uviedol znechutenie z fungovania hudobného priemyslu.
Linky:
http://www.nightwish.com/
https://www.facebook.com/nightwish/
Zdroj: https://www.facebook.com/nightwish/, Foto Marco: Cecil, CC BY-SA 3.0, Wikimedia
RANDOM CHOICES STÚPAJÚ VYŠŠIE ZA LÁSKOU
14.1.2020
Random Choices je predovšetkým rockovou kapelou, miestami prejdú k funku či popu, ale celkovo radi kombinujú žánre. Po EP Medzi nebom, peklom a vedomím (2018) a albume Zrkadlová zem (2020) si chalani prešli množstvo klubov, festivalov na Slovensku, navštívili aj Česko a Rakúsko. V začínajúcom roku 2021 potešia fanúšikov nežnou baladou v podobe samostatného singla s videoklipom nesúci názov Romanca. Skladba je dosť iná ako doposiaľ vydaná tvorba a kapela ňou chce naznačiť istý hudobný vývoj.
Zmien okrem hudobného vývoja nastalo viac, ešte pred nahrávaním novej skladby odišiel z kapely gitarista Matúš Kocinec poznamenal spevák Marek Hrdlička: "Áno, je pravda, že sa rozhodol venovať osobným veciam. Nahrávali sme už len ako trio, traja sme aj v klipe a celkovo pokračujeme ako trio Šimon Oravec (basa), Dominik Krasuľa (bicie) a ja, Marek Hrdlička (spev/gitara)."
Romanca nie je iba skladbou, je to vyznanie lásky…
"Je to príbeh venovaný mojej priateľke, sú tam zachytené momenty, čo sme spolu zažili, ako napríklad čo sme robili na letnej dovolenke," o hudbu a text skladby Romanca sa postaral spevák Marek, ktorou zavítal do nových vôd, "bolo by fajn sa držať len nejakej overenej schémy, ale to by sme neboli úplne my a celkovo myslím, že sa hudobník proste vyvíja. Mení sa vkus, pohľad na hudbu, pohľad na svet a aspoň pre mňa musí hudba z niečoho prameniť a to sa v nej vždy odzrkadlí."
Nahrávanie singla prebiehalo v štúdiu Randal Group Production za pomoci producenta Jimiho Cimbalu, kde postupne vznikal minimalistický videoklip z pozadia nahrávania. Prístup a prostredie nahrávacieho štúdia posunuli rast Random Choices na vyššiu hudobnú úroveň, čo si užijete v ich novej tvorbe Romanca.
Viac info na https://www.facebook.com/randomchoicessk
ZDROJ: Pavol Dráb z Randal Agency
Nová inštrumentálna skladba "Eyes of Isolde" s "guitar playthrough" videom gitaristu Briana Bajáka
12.1.2021
Gitarista a producent Brian Baják, ktorý je známy skôr čisto metalovou tvorbou, tento krát zverejnil video k skladbe "Eyes of Isolde", ktorá sa nesie viac v rockovom štýle. Kvôli pandemickej situácii sa klip natáčal ako "guitar playthrough" minimalisticky v gitaristovom štúdiu.
Kameru a následné spracovanie videa mal v rukách Martin Michút. Skladba bola vytiahnutá zo "šuflíka" a bicie do nej dávnejšie nahral Palo Chodelka mladší, basgitaru zas Juraj Šimek. Zaujímavosťou je, že skladba "Eyes of Isolde" bude súčasťou pripravovaného EP od Briana, ktoré uzrie svetlo sveta v horizonte najbližších mesiacov, tak vo fyzickom formáte (CD alebo USB), ako aj na všetkých hudobných streamovacích službách. Tiež sa jedná asi o jedinú "rockovú" alebo najviac rockovú skladbu z chystaného EP.
Brian Baják: "Skladbu Eyes of Isolde hrávam často v rámci každodenného hrania po cvičení a neviem, čím to je, ale vždy sa pri nej musím usmievať od úplného začiatku. Pritom sa u mňa jedná o jednoduchšiu skladbu, no je veselá, začiatočná séria flažoletov v G dur ma vždy hneď naladí pozitívne. Prial by som si, aby aspoň časť tejto radosti cítil zo skladby aj poslucháč. 🙂 V mixe som použil zaujímavú kombináciu stereo delay efektov, ktorá ma baví vždy pri každom počutí. "
Brian Baják je slovenský gitarista, producent, skladateľ a spevák. Narodil sa na Slovensku, začal hrať na klavír vo svojich 6 rokoch a pokračoval s týmto nástrojom 9 ročným štúdiom na poli klasickej hudby, čo mu poskytlo silné hudobné základy. Gitare sa začal venovať až neskôr a technicky sa mu podarilo doštudovať mnohé aspekty modernej elektrickej gitary počas jeho života v Londýne. Svoju gitarovú kariéru spojil so slovenskou značkou gitár Sivčák, ktorá od roku 2008 vyrába Brianov podpisový model gitary s označením BW#GS. V súčasnosti pracuje Brian ako hudobný producent a zvukový inžinier a venuje sa vlastnej sólovej tvorbe. V minulosti pôsobil Brian Baják okrem iných aj v kapelách HT, Brainscan, Problem, Baron Blade, LOX-ZA…
Viac informácii nájdete na www.brianbajak.com, www.sollerguitars.com, www.facebook.com/BrianBajakPage.
Tlačová správa