Sabaton vydali nový singel
26.2.2021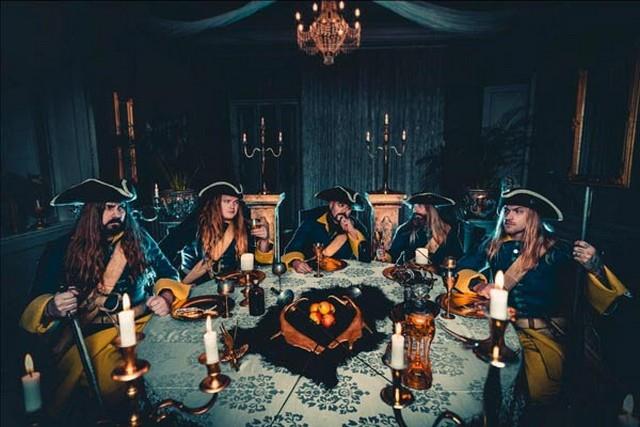 Všetci nesmierne očakávame nový album Švédov – Sabaton. Daná kapela dnešný deň vydala nový materiál, no zatiaľ je to iba singel. Jeho témou je švédska kráľovská garda, ktorá tento rok oslavuje 500 rokov.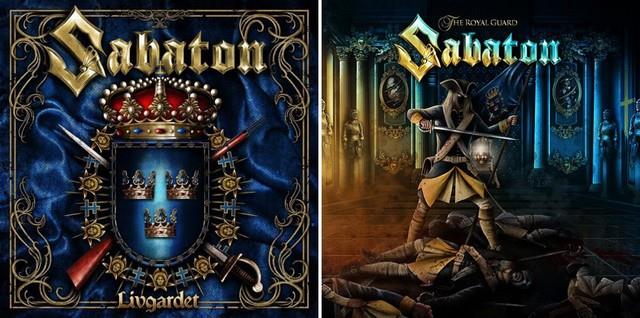 Skladba The Royal Guard sa na ňom nachádza v dvoch verziách – anglickej a švédskej:
Tracklist:
The Royal Guard (English version)
Livgardet (Swedish Version)
,,Od roku 2012, keď vyšiel Carolus Rex sme sa tešili na ďalšie skladby vo švédčine. Mali sme pocit, že sme s tématikou histórie našej vlastni neskončili."– povedal basák a autor Pär Sundström.
Linky:
http://www.sabaton.net/
https://www.facebook.com/sabaton/?fref=ts
https://www.youtube.com/channel/UCjQhd1APsd5NQhiVZV7GYzg
Zdroj: Anne Swallow
Vittra – chystané EP
26.2.2021
Švédska doom metalová kapela Vittra avizovala, že 23. apríla vydá debutové EP Wardens.
Tracklist:
Necrotic Apocalypse
Modest Charade
Cloudbreaker
Wardens of the Grove
Kapela začala fungovať v roku 2017, keď bývalý spevák Helvegen – David Döragrip a gitarista Johan Murmester (ex- Nattas) založili nový projekt. V roku 2018 sa ním sa pridali Alex Smitih (bicie) a basák Gustav Svensson.
Spomínané EP sa nahrávalo v švédskom SolnaSound Recording u Simona Johanssona (Soilwork, Sorcerer, CrashDïet, Wolf). Na mixáž dozrel Fredrik Groth (The Storyteller, Apocalypse Orchestra). Mastering mal na starosti Göran Finnberg (In Flames, Meshuggah, Arch Enemy, The Haunted, Opeth, Hammerfall).
Predstavu o Wardens si môžete spraviť z prvého singlu Necrotic Apocalypse:
Lineup:
David Döragrip – spev
Johan Murmester – gitary
Gustav Svensson – basa
Alex Smith – bicie
Linky:
https://www.facebook.com/vittraofficial/
https://www.vittraofficial.se/
https://www.instagram.com/vittraofficial/
Zdroj: ALL NOIR/Mona Miluski
Hedonihil – singel s novým spevákom
24.2.2021
Bočný projekt členov doom metalových Swallow the Sun, death, metalová kapela Hedonihil, ohlásila nového speváka.
Je ním pán, ktorý si hovorí Decay.
Počuť ho môžete v tomto singli:
Linky:
https://www.facebook.com/hedonihil
https://www.facebook.com/swallowthesun
http://swallowthesun.net/
Zdroj: Inverse Music Group
Brøkken Glas – Madhouse
23.2.2021
Mladá rocková kapela Brøkken Glas, ktorá začala fungovať v minulom roku a vyšla s prvým singlom KILLING ME práve vydala nový single s názvom Madhouse. Chceli, aby klip pôsobil undergroundovo, tak si vybrali ako lokalitu pre natáčanie starú zhorenú budovu v Bratislave.
Chalani spomínali, že by bol song vonku aj oveľa skôr nebyť tejto ťažkej situácie ohľadom covidu. "Koncerty nie sú a ešte nejaký čas nebudú, takže chceme využiť čas aspoň na tvorenie a vydávanie songov". Hudbu nahrali v štúdiu u Rastislava Dubovského a klip natočili v spomínanej starej budove, keď boli práve tie najzimnejšie dni. "Už sme to nevedeli vydržať, chceli sme to už natočiť a vydať" hovoria chalani z Brøkken Glas.  Taktiež  priznali, že najprv chceli vydať naozaj tvrdé rockové pesničky, ale plánujú vydať aj alternatívne skladby a hudbu, ktorú budú počúvať aj "nerockeri". "Ale gitary budú určite základom našej hudby".
Linky:
https://www.facebook.com/BrokkenGlas
https://www.instagram.com/brokkenglas/?hl=sk
Zdroj: Brøkken Glas