Sabaton vydali nový singel Defence of Moscow
7.5.2021
Švédi Sabaton sa rozhodli uctiť výročie ukončenia druhej svetovej vojny špeciálnym spôsobom. 7. mája vydali nový singel Defence of Moscow.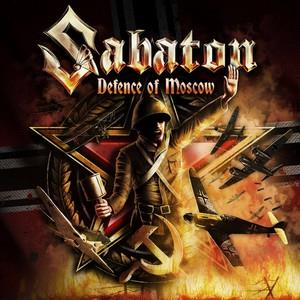 ,,9. máj sa v Rusku slávi ako deň V, na pamiatku víťazstva nad nacistami. Vydaním tejto skladby sa podieľame na spomienke, venovanej odvážnym mužom, ktorí bojovali v bitke pri Moskve." – povedal basák Pär Sundström
Daná pieseň je coverom skladby od ruského hudobníka, ktorý si hovorí Radio Tapok. Vydaná bola ako limitovaná 7 " vinyl edícia.
Linky:
http://www.sabaton.net/
https://www.facebook.com/sabaton/?fref=ts
https://www.youtube.com/channel/UCjQhd1APsd5NQhiVZV7GYzg
Zdroj: NUCLEAR BLAST – Leoni Dowidat, Foto: www.metal-archives.com
Andrew W.K. – detaily chystaného albumu
6.5.2021
Americký ,,party rocker" Andrew W.K., ktorý začiatkom nového milénia slávil úspech so skladbami ako Party Hard, She Is Beautiful vydá 10. septembra nový album God Is Partying.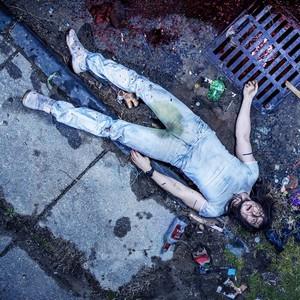 Tracklist:
Everybody Sins
Babalon
No One To Know
Stay True To Your Heart
Goddess Partying
I'm In Heaven
Remember Your Oath
My Tower
And Then We Blew Apart
Druhým singlom je skladba I'm In Heaven:

Prvý singel:
Babalon: https://youtu.be/oI8y36733ag
Linky:
https://www.andrewwk.com/
https://www.facebook.com/andrewwk/
https://www.instagram.com/andrewwk/
Zdroj: Napalm Records, Foto: Michael R.C
Moonspell – reedícia Extinct a 1755
4.5.2021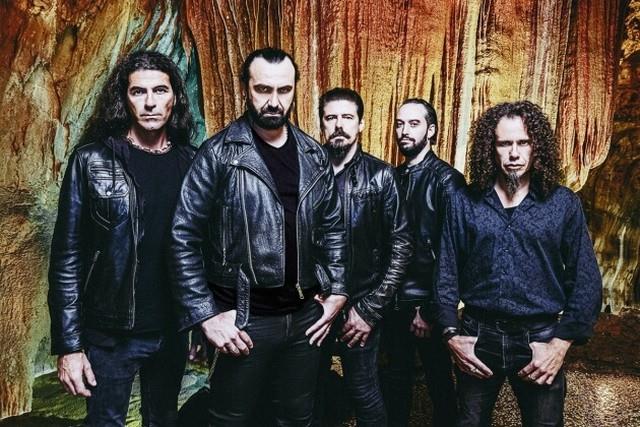 Portugalskí dark metalisti Moonspell sa rozhodli vyhovieť žiadostiam fanúškov a 2. júla vydajú na vinyle albumy Extinct (2015) a 1755 (2017). O vydanie sa postarajú Napalm Records a pôjde o limitovanú edíciu. K dispozícii bude iba 100 ks z oboch diel.
Tracklist Extinct:
Breathe (Until We Are No More)
Extinct
Medusalem
Domina
The Last of Us
Malignia
Funeral Bloom
A Dying Breed
The Future Is Dark
La Baphomette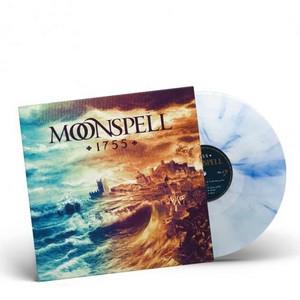 Tracklist:
Em Nome do Medo
1755
In Tremor Dei
Desastre
Abanão
Evento
1 de Novembro
Ruínas
Todos os Santos
Lanterna dos Afogados (Os Paralamas do Sucesso cover)
Desastre (Spanish version)
Ukážky:

Linky:
https://www.moonspell.rastilho.com/
https://www.facebook.com/moonspellband/
https://www.youtube.com/user/MoonspellYT
Zdroj: ALL NOIR – Mona Miluski, Foto: Rui Vasco
Blíží se metalová událost letošního jara! V českém překladu vyjdou knihy Black Metal: Evoluce kultu a Black Metal: Předehra ke kultu
7.5.2021
Pražské vydavatelství MetalGate si pro letošní květen připravilo skutečné knižní hody, které potěší především fanoušky extrémního metalu. Vůbec poprvé vyjdou v českém překladu knihy Black Metal: Evolution Of The Cult a Black Metal: Prelude To The Cult, jejichž autorem je Dayal Patterson, který je u nás známý díky biografii kapely Rotting Christ.
Black Metal: Evoluce kultu je podrobnou sondou do historie žánru. Vrací se k samotným kořenům, ale mapuje i novodobou scénu. Tuzemského fanouška jistě potěší, že vedle kapel jako Venom, Celtic Frost, Mayhem, Darkthrone či Burzum je nemalá pozornost věnovaná Master´s Hammer. Součástí knihy je mnoho dobových fotografií.
Black Metal: Předehra ke kultu první zmíněnou publikaci dokonale doplňuje. Je sestavena z dobových rozhovorů, které autor během let podnikl například s Mayhem, Gorgoroth, Marduk, Impaled Nazarene nebo Enthroned. Čtenář se tak může ponořit do historie a myšlenkových pochodů samotných aktérů.
Dayal Patterson se black metalu věnuje důkladně. Dle jeho slov se jedná o myšlenkově nejprovokativnějších, nejinspirativnější a nejživotnější odnož celého heavy metalu. "Je to nesmrtelná bestie mnoha tváří, konzervativní a zároveň novátorská, nesporně tělesná, a přesto někdy hluboce přemýšlivá. Díky svébytným, filozofickým, duchovním, kulturním a uměleckým kvalitám mohl black metal překonat i své vlastní, pozornost poutající rozpory a stát se jednou z nejdůležitějších forem moderní hudby," uvádí v předmluvě knihy Black Metal: Evoluce kultu.
Black Metal: Evoluce kultu a Black Metal: Předehra ke kultu jsou strhující výlety do nitra žánru, který už desítky let vzbuzuje nemalé emoce. Na tuzemský trh knihy vstoupí koncem května roku 2021. Černočernou ságu vydává MetalGate ve spolupráci s nakladatelstvími Cult Never Dies a Feral House.
Teaser ke knihám: https://youtu.be/MiVx8GindbE
Ukázka z prvního dílu: https://metalgate.cz/cz/records/1421-ukazka-z-black-metal-evoluce-kultu
Linky:
https://www.facebook.com/metalgate/
https://www.youtube.com/metalgate/
https://www.soundcloud.com/metalgate/
Tlačová správa