Carnifex zverejnili ukážku z chystaného albumu
23.7.2021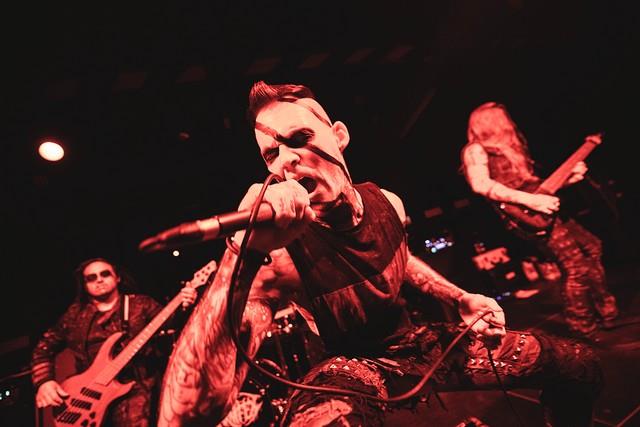 Americkí deathcoristi Carnifex vydajú 3. septembra albumovú novinku Graveside Confessions.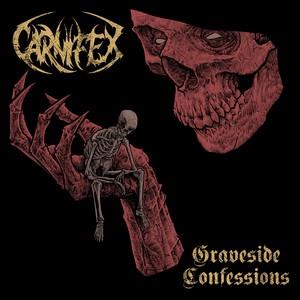 Tracklist:
Graveside Confessions
Pray for Peace
Seven Souls
Cursed
Carry Us Away
Talk to the Dead
January Nights
Cemetery Wander
Countess of Perpetual Torment
Dead Bodies Everywhere (Korn cover)
Cold Dead Summer
Alive for the Last Time
Collaborating Like Killers (Graveside Edition)
My Heart in Atrophy (Graveside Edition)
Slit Wrist Savior (Graveside Edition)
O jeho kvalitách sa môžete presvedčiť z ďalšej video ukážky – tentokrát k titulnej skladbe. Autormi klipu sú Jim Louvau a Tony Aguilera,
,,Toto je nesmierne osobný album pre nás všetkých. Vložili sme doň naše srdcia s láskou, strachom a bolesťou v našom vnútri. Vydajte sa s nami na túto cestu." – hovorí kapela.
Predošlé ukážky:
Pray For Peace: https://youtu.be/bCBXsV0VotI
Cursed: https://youtu.be/1hhoXkicO5k
Seven Souls: https://youtu.be/Bw0fmLbVKec
Linky:
http://carnifexmetal.com
https://www.facebook.com/CarnifexMetal/
https://www.instagram.com/Carnifex/
https://www.youtube.com/channel/UCS0TDNQROGNJbM_tcK9CR_w
Zdroj: NUCLEAR BLAST Silke Yli-Sirniö
Victory – prvý singel z chystaného albumu
23.7.2021
Herman Frank, známy hlavne z pôsobenia v legende Accept, pôsobí aj v hanoverskej kapele Victory. Tá 26. novembra vydá vo vydavateľstve AFM Records nástupcu posledného počinu Don't Talk Science (2011).
Jeho názov bude Gods of Tomorrow.
Tracklist:
Intro
Love & Hate
Gods of Tomorrow
Cut to the Bone
Dying in Your Arms
Hold on Me
Into the Light
Mad
Unconditional Love
My Own Desire
On Fire
Rising Force
In Rock We Trust
Leave You Alone
Prvým singlom je skladba Cut To The Bone:

Lineup:
Gianni Pontillo – spev
Herman Frank – gitary
Mike Pesin – gitary
Malte Frederik Burkert – basa
Michael Stein – bicie
Linky:
https://www.victory-band.com/
https://www.facebook.com/Victorybandofficial/
https://www.afm-records.de/
Zdroj: Mona Miluski/ALL NOIR
Ex Deo – spoločný singel s Brittney Slayes (Unleash The Archers)
22.7.2021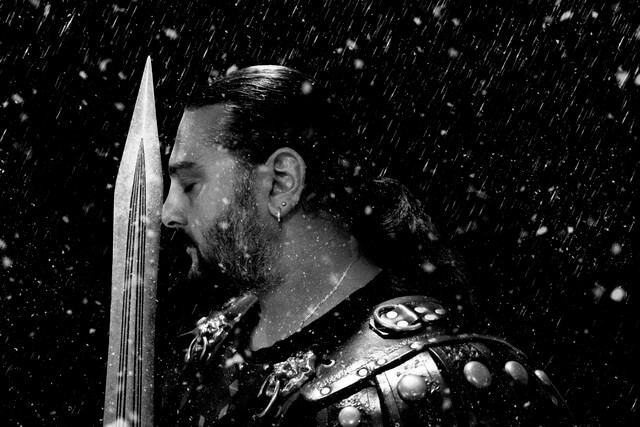 Kanaďania Ex Deo (pôvodne bočný projekt Maurizia Iacona z Kataklysm) vydajú 27. augusta nový album The Thirteen Years of Nero. Ako názov napovedá, opäť to bude koncepčný album s tematikou starého Ríma.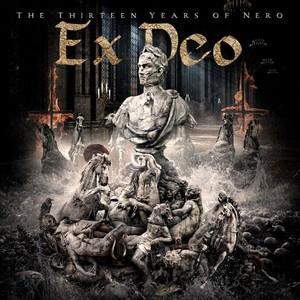 Tracklist:
The Fall of Claudius
Imperator
The Head of the Snake
Boudicca (Queen of the Iceni)
Britannia: The 9th at Camulodonum
Trial of the Gods (Intermezzo)
The Fiddle & the Fire
Son of the Deified
What Artist Dies in Me…
The Revolt of Galba
Druhým singlom je skladba Boudicca (Queen Of The Iceni). Na nej spolupracovala aj Brittney Slayes, speváčka Unleash The Archers
Prvý singel:
Imperator: https://youtu.be/sSVkjiUxW0M
Linky:
https://www.facebook.com/exdeo
https://www.youtube.com/user/exdeo
Zdroj: Napalm Records, Foto: Suzzy Iacono
Dagoba – nový singel
20.7.2021
Moren metalisti Dagoba nedávno podpísali zmluvu s rakúskym gigantom Napalm Records. Čoskoro plánujú ôsmy full album.
Zatiaľ si však môžete pozrieť videoklip k ich novému singlu The Hunt
Linky:
https://www.dagobaofficial.com/
https://www.facebook.com/dagobaofficial/
https://www.instagram.com/dagobaofficial/
Zdroj: Napalm Records