Cradle of Filth zverejnili detaily chystaného albumu
30.7.2021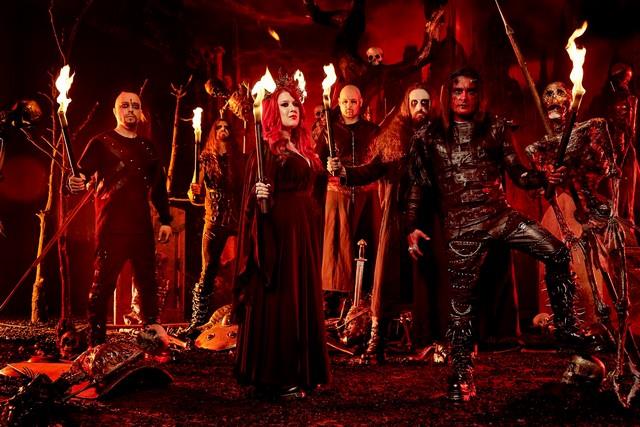 Legendárni Cradle Of Filth vydajú 22. októbra nový album Existence Is Futile. Nahrávaný bol v Grindstone Studios v britskom Suffolku pod dohľadom štúdiového guru Scotta Atkinsa (Devilment/Benediction/Vader).
"Album je o existencializme, existenciálnej hrôze a strachu z neznámeho," vysvetľuje frontman Dani Filth… ,,Tento koncept nevytvorila pandémia. Napísali sme ho dávno predtým, ako to všetko začalo…" – ďalej dodáva.
Tracklist:
The Fate Of The World On Our Shoulders
Existential Terror
Necromantic Fantasies
Crawling King Chaos
Here Comes A Candle… (Infernal Lullaby)
Black Smoke Curling From The Lips Of War
Discourse Between A Man And His Soul
The Dying Of The Embers
Ashen Mortality
How Many Tears To Nurture A Rose?
Suffer Our Dominion
Us, Dark, Invincible
Sisters Of The Mist (Bonus track)
Unleash The Hellion (Bonus track)
Pozrite si videoklip k prvému singlu Crawling King Chaos:
Súčasná zostava Cradle of Filth je nasledovná:
Dani Filth – spev
Richard Shaw – gitary
Ashok – gitary
Daniel Firth – basa
Martin 'Marthus' Skaroupka – bicie
Anabelle – ženské spevy, klávesy, orchestrálne aranžmány
Linky:
http://www.cradleoffilth.com/
https://www.facebook.com/cradleoffilth/?fref=ts
http://www.youtube.com/user/cradleoffilthtv
https://www.instagram.com/cradleoffilth/
Zdroj: NUCLEAR BLAST Leoni Dowidat,
AURI – prvý singel z chystaného albumu
30.7.2021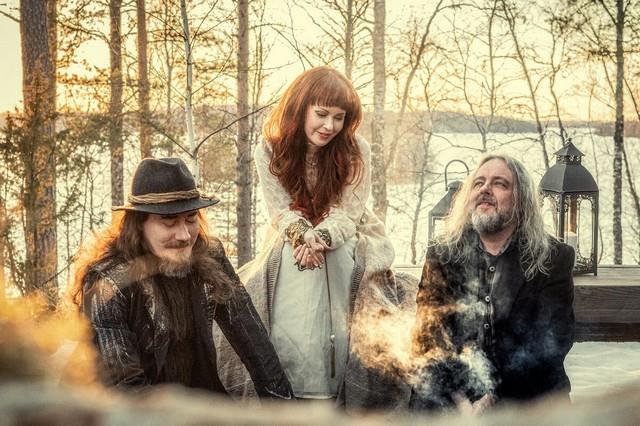 Milovníci Tuomasa Holopainena majú dôvod na radosť. 3. septembra uzrie nový album zoskupenia AURI, kde Tuomas pôsobí spolu s Troyom Donockleym a sympatickou hudobníčkou Johannou Kurkelou.
Jeho názov bude II- Those We Don´t Speak Of.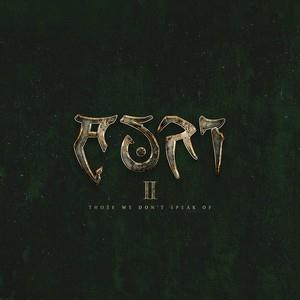 Tracklist:
Those We Don't Speak Of
The Valley
The Duty Of Dust
Pearl Diving
Kiss The Mountain
Light And Flood
It Takes Me Places
The Long Walk
Scattered To The Four Winds
Fireside Bard
Prvým singlom je skladba The Valley:
Linky:
https://www.facebook.com/AURlband/
Zdroj: NUCLEAR BLAST Silke Yli-Sirniö, Foto: Mikko Linnavuori
Hexen – znovuvydanie debutového albumu
28.7.2021
Americkí thrasheri Hexen 17. novembra znovuvydajú svoj debut State of Insurgency, ktorý pôvodne vyšiel v r. 2008.
Album dostane nový zvukový kabát. Obal bude obsahovať aj predtým nezverejnené fotografie.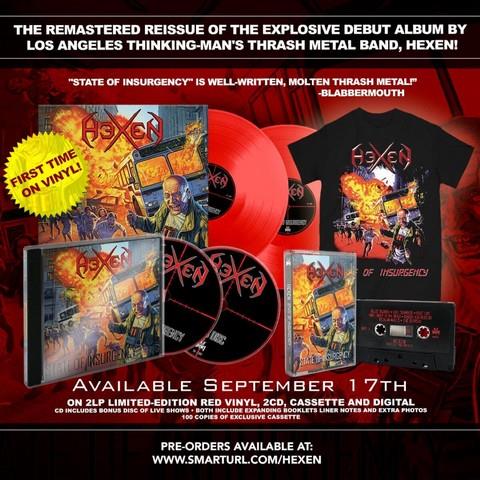 Tracklist:
Blast Radius
Gas Chamber
Past Life
Knee Deep in the Dead
Chaos Aggressor
Bedlam Walls
The Serpent
No More Color
Mutiny and Betrayal
Seditions in Peacetime
Desolate Horizons
State of Insurgency
Outro
Youtube ukážka:
Linky:
https://www.m-theoryaudio.com/
https://www.facebook.com/HeXeNMusic/
https://www.instagram.com/hexen_band_official/
Zdroj: Grand Sounds PR
Majestica – odchod gitaristu
29.7.2021
Švédska parta okolo Tommyho Johansona – Majestica ohlásila rozchod s gitaristom Alexanderom Orizom.
Dôvodom boli vážne popáleniny rúk, ktoré Alexander utrpel pri nedávnej nehode. Tie mu znemožňujú hrať na profesionálnej úrovni. Alexander s Tomym spolupracoval 9 rokov (ešte počas doby, keď sa Majestica volala ReinXeed) a podľa of. stanoviska ostávajú priateľmi.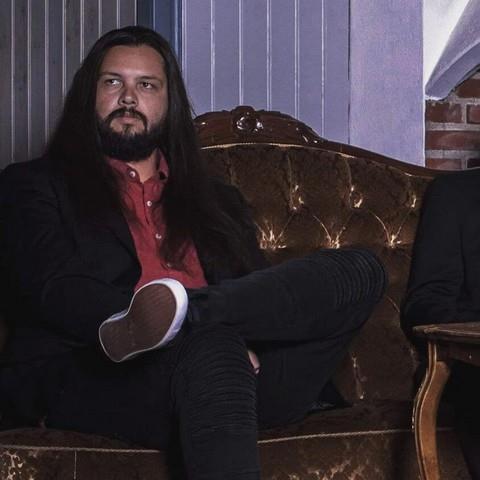 Linky:
https://majesticametal.com/
https://www.facebook.com/Majesticametal/
https://www.instagram.com/majesticametal/
Zdroj: https://www.facebook.com/Majesticametal/