Epica zverejnila prvý singel z chystaného živáku
8.9.2021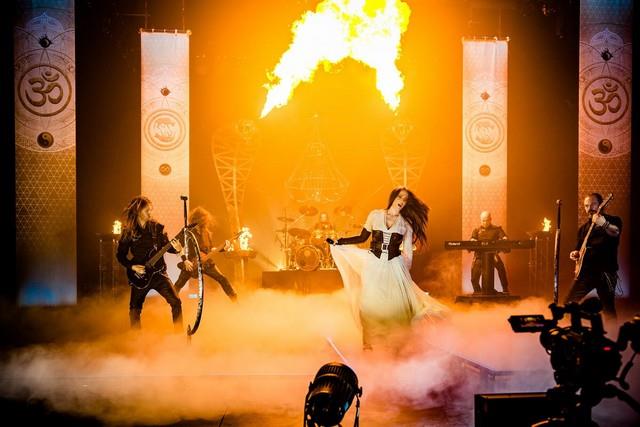 Tak ako iní, aj Holanďania Epica minulý rok streamovali koncert. Narozdiel od ostatných to pojali vo veľkom štýle – nechýbali zbory, pyrotechnické efekty, herci…
,,To, čo sme chceli urobiť, bol veľkolepý koncert našej kapely, kde by si každý z nás mohol plniť svoj sen a mali by sme priestor pre všetky nápady, efekty a rekvizity, ktoré sú príliš veľké na to, aby sme ich mohli vziať na turné…" – povedal gitarista Mark Jansen.
Kapela sa rozhodla, že 3. decembra vydá živý album, zachytávajúci toto vystúpenie.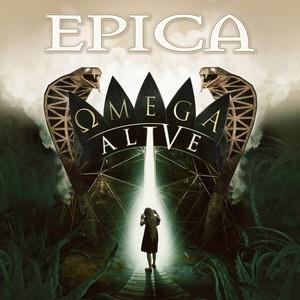 Ωmega Alive vyjde v týchto formátoch:
BluRay+DVD
2CD digipak
Boxset incl. CD-version of the Earbook, 5x 10" Picture vinyl (Zoetrope vinyl)
Earbook incl. DVD+BluRay+3LP (light green vinyl)
Earbook incl. DVD+BluRay+2CD
3LP in trifold incl 2 lyricsheets:
black in trifold
sun yellow in trifold (NB mailorder and wholesale exclusive)
clear + green and black splatter (NB Mailorder exclusive)
glow in the dark (Band store exclusive)
clear + white marbled in trifold (EMP exclusive)
white with sun yellow + black in trifold (Netherlands + Belgium exclusive)
2CD/BluRay – USA exclusive
2CD/DVD – Mexico and Brazil exclusive
Predstavu o tomto veľkolepom počine si môžete spraviť z prvého singlu – skladby Unchain Utopia:
Linky:
http://www.epica.nl/
https://www.facebook.com/epica
https://www.instagram.com/epicaofficial/
https://www.youtube.com/user/epica/
Zdroj: NUCLEAR BLAST Anne Swallow
Temperance – prvý singel z chystaného albumu
7.9.2021
Talianski symphonic/power metalisti Temperance vydajú 19. novembra album Diamanti.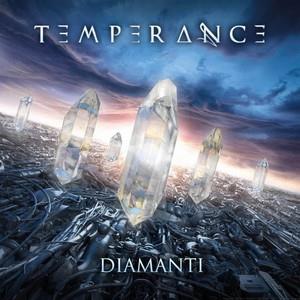 Tracklist:
Pure Life Unfolds
Breaking The Rules of Heavy Metal
Diamanti
Black Is My Heart
Litany Of The Northern Lights
You Only Live Once
I The Loneliness
Codebreaker
The Night Before The End
Fairy Tales For The Stars
Let's Get Started
Follow Me
Prvým singlom je Pure Life Unfolds:
Linky:
http://www.temperanceband.com
http://www.facebook.com/temperanceofficial/
https://www.instagram.com/temperanceofficial/
Zdroj: Napalm Records Press, Foto: Tim Tronckoe
AMON kazety práve vonku !
10.9.2021
Legenda českého black metalu AMON vydáva ich prvé dve demá Kniha Smrti/Realm of Evil a ultra raritný živák Alive in Hell z roku 1993, vydaný a šírený kedysi samotnou kapelou.
Obe kazety majú originálne obaly aj zvuk (podklady poskytol exkluzívne Dr.Fe) a sú zabalené v ručne potláčanom DIY boxe spolu s bookletom a dvomi samolepkami. Zvukovo sa nejedná o žiadny kanál. Vydanie limitované na 200 kusov.
Zvuk skvelo dokumentuje silu kapely v tej dobe a rozhodne sa nejedná o žiadny nepočúvateľný odpad.
Tracklist Kniha Smrti / Realm of Evil 2-MC box
Kniha smrti:
Hranice
Inferno
Kniha Smrti
Syn Satanův
Víra
Epitaf A. Crowleyho
Smrt kráčí na Velehrad
Realm of Evil:
Intro (Černý mrak)
Darebak Ježíš
Říše zla
Ĺuciferův svět
Svetova zkáza
Symfonie hrŭzy
Damoklův meč
Black Metal
Tracklist Alive in Hell
Third Enochian Key (intro)
Splattercore Movie
Circle of Death / Religious Swines
On the Grave
Sign of Pentagram
Call the Master…!!!
Ukážka tvorby:

AMON kazety boli vydané v spolupráci s LIFE ETERNAL PRODUCTIONS z Nemecka.
Linky:
http://amon.metal.sweb.cz/index.htm
https://bandzone.cz/amon/
Zdroj: ATOMIC VISION, Foto kapela: Metal-Archives
Bast – nový videoklip
7.9.2021
Brnenskí thrasheri Bast po dlhšom čase zverejnili novú skladbu. Pozrite si klip k piesni Lovci lidí.
Linky:
http://bastmetal.cz/
https://www.facebook.com/BASTMETAL/
https://bandzone.cz/bast/
Zdroj: https://www.facebook.com/BASTMETAL/
Nové Podujatia
V zoznamoch pribudlo:
Cassovia Metal Attack – Wastage/Black Light/All The Fury; 17.9.2021; Collosseum – KE
www.metalmania-magazin.eu/koncerty/cassovia-metal-attack-wastage-black-light-all-the-fury-17-9-2021-collosseum-ke/
Rock Majáles 2021; HARLEJ, ALŽBĚTA, RIMORTIS, SYMFOBIA…; 18.9.2021; Sportovní ovál za Lužánkami – Bystřice nad Pernštejnem
www.metalmania-magazin.eu/koncerty/rock-majales-2021-harlej-alzbeta-rimortis-symfobia-18-9-2021-sportovni-oval-za-luzankami-bystrice-nad-pernstejnem/