Bill Ward a Black Sabbath?
7.10.2021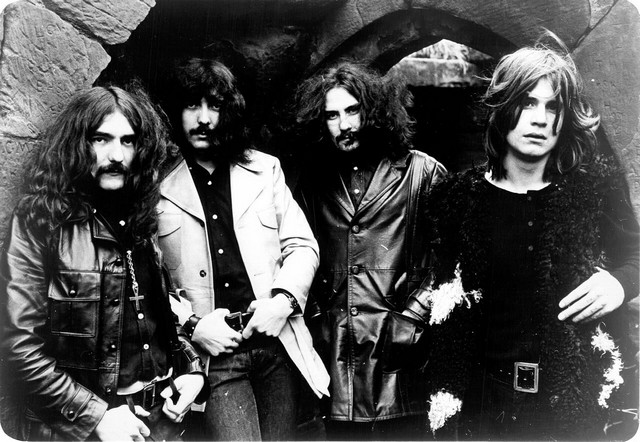 Bill Ward, pôvodný bubeník Black Sabbath, v novom rozhovore pre Metro priznal, že je v kontakte s ostatnými členmi kapely.
,,Pred dvoma dňami som sa rozprával s Ozzym. Medzi nami sa odohralo veľa vecí a vytvorilo mnoho hraníc. S Tonym pracujem od roku 1964, keď som mal 16. Sú to moji bratia a milujem ich"
Mohli by ešte niekedy niečo podniknúť? 
,,Pokiaľ ide o mňa, kapitola Sabbath nikdy neskončila. Píšem ju ako taký démon, žijem svoj život. Nič však nie je isté, keďže sa realisticky pozerám na to, čo môžem ešte spraviť. Spôsob, akým hrám na bicie je s pribúdajúcim vekom čoraz ťažší. Nehovoril som o tom s chlapcami, no s ľuďmi z manažmentu som diskutoval o možnosti niečo nahrať. Napriek stále zúriacemu COVIDu by to bolo bezpečné. Tejto možnosti som veľmi otvorený."
Bill Ward patril medzi zakladajúcich členov Black Sabbath. No k poslednému – rozlúčkovému koncertu v r. 2017 sa nepripojil.
Zdroj: https://lnk.sk/fl28, Foto Black Sabbath: Wikipedia
There's A Light – prvý singel z chystaného albumu
6.10.2021
Nemeckí post rockeri There's A Light vydajú 10. decembra nový album f̶o̶r̶ ̶w̶h̶a̶t̶ ̶m̶a̶y̶ ̶I ̶h̶o̶pe̶? for what must we hope?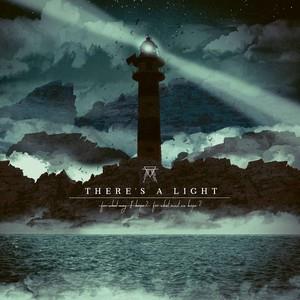 Tracklist:
…The Storm Will Set the Sails
Within the Tides
Magnolia
Like the Earth Orbits Sun
Dark Clouds Behind, Bright Skies Ahead
Refugium
Elpis
Fear Keeps Pace with Hope
Be Brave, Fragile Heart
Appearance of Earth
Even in the Darkest Place…
Predstavu o jeho kvalitách môžete získať z prvého singlu Elpis:
Linky:
theresalight.bandcamp.com
https://www.facebook.com/theresalightband
https://www.instagram.com/theresalightband/
Zdroj: Napalm Records, Foto: Nicolas Kuri
vildhjarta – chystaný album
5.10.2021
Milovníci zoskupení ako napr. Tool, Meshuggah sa môžu 15. októbra tešiť na nový album švédskej kapely vildhjarta – måsstaden under vatten.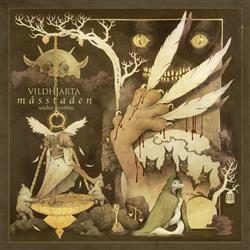 Tracklist:
lavender haze
när de du älskar kommer tillbaka från de döda
kaos2
toxin
brännmärkt
den helige anden (under vatten)
passage noir
måsstadens nationalsång (under vatten)
heartsmear
vagabond
mitt trötta hjarta
detta drömmars sköte en slöja till ormars näste
phantom assassin
sunset sunrise
sunset sunrise sunset sunrise
penny royal poison
paaradiso
Linky:
https://www.facebook.com/vildhjartaofficial
Zdroj: Century Media
Crea Cage prichádzajú s novinkou Chceme viac
7.10.2021
Gelnická kapela Crea Cage sa hlási s novou pesničkou. Tentokrát sa chalani pozreli na tému ľudskej chamtivosti a konzumnej spoločnosti. "Už samotný názov skladby odráža jej obsah. Skrátka všetci chceme viac… Je jedno, či toho máme dostatok, stále pozeráme len na seba a na veci, ktoré si nemôžeme dovoliť", poznamenal spevák kapely Martin Hudák.
Skladba vznikala v skúšobni niekoľko mesiacov. "Pesnička nie je absolútnou novinkou. Naši fanúšikovia si ju mohli vypočuť na viacerých koncertoch, no chceli sme ju sprístupniť čo najširšiemu publiku a preto sme sa rozhodli ju nahrať", dodal bubeník Martin Pisko.
Ten sa zároveň podpísal pod videoklip, ktorý vznikol priamo v skúšobni kapely. "Doba je aktuálne ťažká a tak sme boli nútení sa jej prispôsobiť. Spracovanie skladby aj klip sme preto vzali do vlastných rúk. Veľká vďaka preto patrí aj Norovi Ferenczovi z OMP za zmixovanie a mastering skladby", dodal tvorca klipu Pisko.
Aj napriek sťaženým podmienkam kapela pracuje na ďalších skladbách a pripravené má hneď dva nové songy. "Tešíme sa najmä na spoluprácu so Spokom z kapely Smola a Hrušky, s ktorým vydáme spoločný singel aj s klipom", povedal o najbližších plánoch kapely spevák Martin Hudák.
Jeseň v podaní kapely Crea Cage tak bude zaujímavá.
Tlačová správa