CORELEONI [feat. Leo Leoni of GOTTHARD] – release music video for first single 'Let Life Begin Tonight'
14. January 2022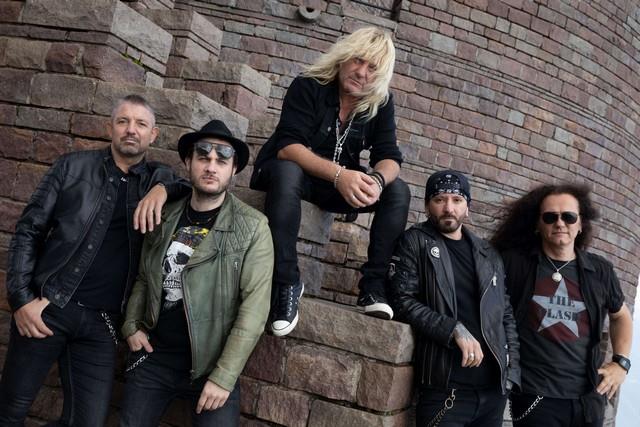 Classic hard rockers CORELEONI recently announced their signing to Atomic Fire Records alongside their upcoming album, which is incisively titled »III« and will be released on May 13th, 2022.
The group have launched a music video for new single, 'Let Life Begin Tonight' that perfectly sets the tone for the aforementioned record and additionally gives fans a good first impression of the band's new lead vocalist Eugent Bushpepa.
Created by Kevin Merz, the video can be viewed over on YouTube, here:
Says founding member/guitarist Leo Leoni: "With the band and especially with the entry of Eugent, we have made some kind of a new start. Sometimes that's what life just needs. And it feels great. It's a bit like setting off for completely new shores, with a lot of emotions and a lot of euphoria."
Founded in 2018, CORELEONI surprised the rock community with their »The Greatest Hits – Part 1«, which was released seemingly overnight. The album, which revived the old GOTTHARD classics – and with them the spirit of the time – caused quite a stir.
New on board with CORELEONI is singer Eugent Bushpepa. With his powerful voice, he adds a whole new level of authenticity and old spirit to the songs.
"I don't think anyone has released an album like this in a long time," Leo Leoni states.
"Hardly anyone thinks and writes in this way anymore or still uses Les Pauls guitars and Marshall amps the way we do. Personally, as a rock fan, I've missed that a lot in recent years. And Eugent Bushpepa has turned out to be an absolute stroke of luck for that. He underlines vocally exactly what I feel like doing and what I want to hear on a new rock album."
Born in Tirana/Albania, the musician and songwriter Eugent Bushpepa started his career early: already at the age of six, he won a national singing competition.
After school, he moved to Bologna/Italy to study dentistry until he began his professional career with the band SUNRISE in 1998. With them, he opened for DEEP PURPLE and Duff McKagan (ex-GUNS N' ROSES) among others.
Since 2011, he has been working as a vocal coach for the TV format »The Voice Of Albania«. In 2018, he represented his home country at the »Eurovision Song Contest« in Lisbon (song: 'Mall') and reached the seventh position.
"The first time I actually noticed Eugent was at the ESC," says Leo Leoni about him.
"I liked his voice right away and I also liked his ESC song. Then when we got into the situation of having to look for a new singer, he immediately came back to my mind and I just contacted him. He was astonished at first and pleased alike.
He is a great singer and an amazingly great person. He has an incredible amount of soul and emotion in his voice and his way of making music. That fascinates me a lot and I hope you guys out there as well."
Links:
www.coreleoni.com
www.facebook.com/coreleoni
www.instagram.com/coreleoni_official
www.youtube.com/coreleoni
https://label.atomicfire-records.com/project/coreleoni/
Source of Information: Markus Wosgien – Atomic Fire Records, Photo: Alexandre Zveiger
Meshuggah announce new album "Immutable" for April 1st, 2022
14. January 2022
Mavericks. Pioneers. Unique. Immutable. 
Destined to be one of 2022's most hailed and talked-about releases, "Immutable" once again showcases MESHUGGAH's collective brilliance, including some of the most jaw-dropping ensemble performances they have ever executed.
Six years on from the band's most recent full-length, "The Violent Sleep Of Reason", 2022 brings a fresh and fearsome revelation from MESHUGGAH.
Shattering even the highest of expectations, the band's ninth album is simply their wildest and most esoteric sonic adventure yet and will be released on April 1st via Atomic Fire Records.
Recorded at Sweetspot Studios in Halmstad (Sweden), mixed by Rickard Bengtsson & Staffan Karlsson and mastered by multiple Grammy award winner Vlado Meller (Metallica, Rage Against The Machine, Red Hot Chili Peppers, System Of A Down),
"Immutable" will be available in various CD, vinyl and tape formats and goes into pre-sale on January 28th, and the first single will be revealed very soon. The stunning cover artwork was once again created by visionary artist Luminokaya.
For guitarist Mårten Hagström, the task of embarking on another unprecedented tech-metal odyssey was impossible to resist.
"The title fits perfectly for where we are as a band," Mårten concludes.
"We're older now. Most of us are in our fifties now, and we've settled into who we are. Even though we've been experimenting all along, I also think we've been the same since day one. The way we approach things and why we still make new albums, and why we still sound the way we do, it's immutable. Humanity is immutable, too. We commit the same mistakes over and over. And we are immutable. We do what we do, and we don't change."
Legendary. Unique. Immutable. 
MESHUGGAH are still operating on a higher level of metallic consciousness than just about everybody else. This band blow minds for a living, and "Immutable" is their most explosive work of monstrous art yet.
MESHUGGAH stand alone. The most inventive and creative metal band of the last 30 years and one of the most widely revered, MESHUGGAH have been standard bearers for forward-thinking creativity in heavy music throughout their illustrious careers.
Over the course of more than 30 years and eight studio albums, Sweden's widely worshipped progressive mavens have consistently redefined what it means to be heavy, while exhibiting a ferocious intelligence that belies the crushing weight of their riffs.
From the ground-breaking savagery of 1995's "Destroy Erase Improve", to the psychedelic tech-splorations of "CatchyThirtyThree", and on to the streamlined grotesquery of "ObZen" and "Koloss", MESHUGGAH have always been way ahead of the game and plainly without peer.
Links:
https://www.meshuggah.net/
https://www.facebook.com/meshuggah/
https://www.instagram.com/meshuggah/
Melodic Metal Giants SERIOUS BLACK Share Colossal New Music Video From Upcoming Album "Vengeance Is Mine"!

14. January 2022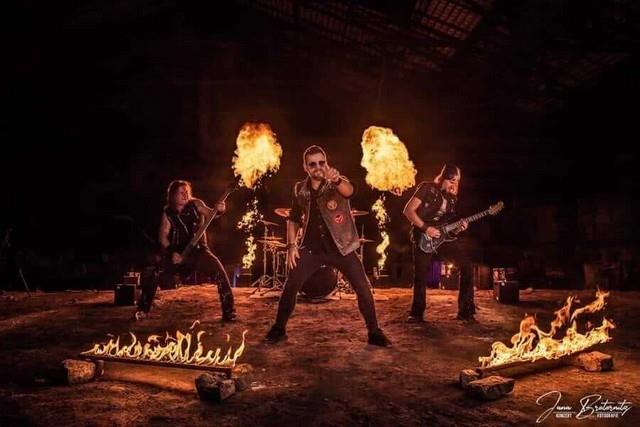 February 25, 2022 will see German melodic and power metal act SERIOUS BLACK release their sixth studio album, entitled Vengeance Is Mine, via AFM Records. Following an impressive career, extensive touring schedules and five chart-breaking, critically acclaimed records to date, it will also mark the debut of new vocalist Nikola Mijic.
With his powerful voice and expressive timbre, guitarist Dominik Sebastian's rapid riffs and hooks, drummer Ramy Ali's driving grooves and bassist Mario Lochert's diverse songwriting, Vengeance Is Mine has turned into a prime example of a deeply melodic yet dynamic metal album!
After previously released tracks such as "The Story", "Rock With Us Tonight" or the latest, enthralling single "Senso Della Vita", today SERIOUS BLACK has shared a spectacular music video!
Filmed in premium, Blockbuster-alike quality with a major budget, the cinematic camera shots and story showcases a commendable performance of the band and actors. Band mastermind Mario Lochert comments:
"A magnificent video, an amazing song and a sad story behind it. To say: "We are happy to release this video", like usuall…. would be wrong!
But these are songs written by life and things never happen without any reason. Without those incidents, these songs, these ideas and also this album "Vengeance is Mine" would not exist! But exactly because of it, the band welded together more than ever before and we act like an unit!
At this point, I, we want to take the chance, to say thank you, to our team for its incredible support and work, to all those of you who were and are involved in this album ( production videos, graphics, promotion and to all I forgot), without you all of this would not be possible!
Thank you very much, it makes Serious Black  proud and happy to have such an exceptional team at our side!"
Tracklist:
Rock with Us Tonight
Out of the Ashes
Fallen Hero
Senso della vita
Ray of Light
Soul Divider
Tonight I'm Ready to Fight
Just for You
Soldiers of Eternal Light
The Story
Queen of Lies
Album of Our Life
Alea Iacta Est
Produced by i Code Film Serbia (Sabaton), you can now watch the mind-blowing video for "Out Of Ashes" HERE:

Appropriately, one of the new songs on Vengeance Is Mine, is called "Album Of Our Life" and hits the nail on the head in several respects. On the one hand, the melodic metal act surrounding bassist and founder Mario Lochert has succeeded in creating what is probably the most powerful and imaginative work of its career so far, with razor-sharp guitar riffs, grooving rhythms and anthemic melodies.
On the other hand, the album's lyrics venture into territories previously uncharted by the band.
"This time, I have allowed more insights into my emotions and private life than ever before, in example into how I think, how I feel, how I am, and how difficult it can be to keep a band going when you yourself aren't well." Lochert recently said."The lyrics on 'Vengeance Is Mine' reflect the past four or five years. This, of course, has had an impact on the songwriting, which has become even more intense and emotional." 
Vengenance Is Mine was produced and mixed by Lochert at his SERIOUS BLACK Studio in Kirchseeon, Germany. The guitars were recorded by Dominik Sebastian at his own studio and all orchestral arrangements and keyboards were cut by Bob Katsionis in Greece. SERIOUS BLACK enlisted singer Anna Likunic from Belgrade for the anthemnic background vocals.
Mika Jussila (Avantasia, Stratovarius, Nightwish) was in charge of the first mastering sessions at the renowned Finnvox Studios in Helsinki, before the recordings were polished by Konst Fischer during a second, innovative mastering process to optimise the sound. Lochert adds: "This time we really pulled out all the stops to get the optimum result. And I think our efforts have really paid off!"
Previous singles:
Rock with Us Tonight: https://youtu.be/DBj7GliA4Bo
Senso della vita: https://youtu.be/36gbhecJI6c
The Story: https://youtu.be/dF2wvfUuCLE
Links:
https://www.facebook.com/seriousblackofficial/
https://www.instagram.com/seriousblack.official/
Source of Information: Mona Miluski – ALL NOIR
Jethro Tull launch video for title track of new album 'The Zealot Gene'
12. January 2022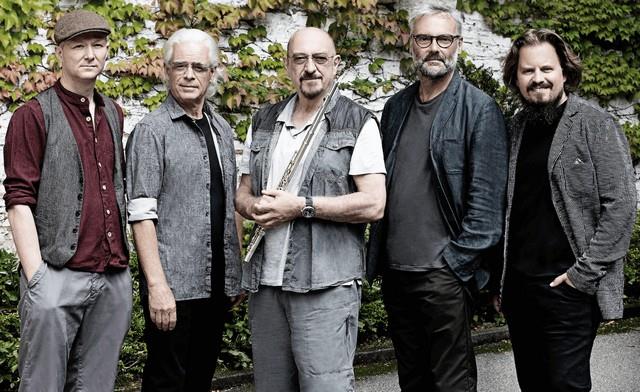 British Progressive Rock Luminaries JETHRO TULL recently announced details for the group's first studio album of new material in over 18 years! 'The Zealot Gene' will see a January 28th, 2022 release on Inside Out Music.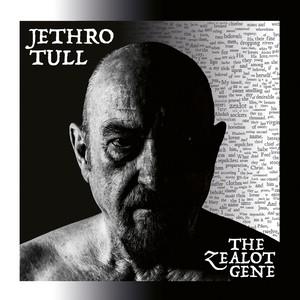 Tracklist:
Mrs. Tibbets
Jacob's Tales
Mine Is The Mountain
The Zealot Gene
Shoshana Sleeping
Sad City Sisters
Barren Beth, Wild Desert John
The Betrayal Of Joshua Kynde
Where Did Saturday Go?
Three Loves, Three
In Brief Visitation
The Fisherman Of Ephesus
This day they are pleased to reveal the video for the albums third single & title track, once again directed by Iranian film-maker Sam Chegini who previously created a clip for 'Sad City Sisters.
Ian Anderson comments of the track:
"The title track offers many allusions to the radical, politically-charged world of populism in leadership.
As a song lyric, it sums up, for me, the divisive nature of societal relationships and the extreme views which fuel the fires of hate and prejudice, more so today perhaps, than at any time in history. Perhaps you think you know who I might have been thinking about here but, in reality, there are probably right now at least five prominent, dictatorial national figures who could fit the bill."
"Ripe with fresh inspiration and resonant of past glories, it belongs high in the Tull canon." – Prog Magazine
"The music is light, bright, tight and recognisably Tull" – Classic Rock Magazine
A record that began to take shape as early as 2017, 'The Zealot Gene', in many ways, seeks to defy convention during a time when the business of being a touring and recording artist has never faced more uncertainties.
Tull bandleader Ian Anderson holds no reservations about the role for which the mythos and themes of Biblical storytelling played in the lyrical content of the new album, saying:
"While I have a spot of genuine fondness for the pomp and fairytale story-telling of the Holy Book, I still feel the need to question and draw sometimes unholy parallels from the text. The good, the bad, and the downright ugly rear their heads throughout, but are punctuated with elements of love, respect, and tenderness."
Looking back on the earth-shaking disruption of the Coronavirus pandemic, which ultimately ended the band's touring plans and hopes of a 2020 release for 'The Zealot Gene', Anderson shares, "It was so sudden. Amidst the concerns and warnings of the scientific community and a few more enlightened politicians, we all retreated in disbelief to our homes to wait out the storm."
Watch the second part of several new interviews with Ian Anderson on the making of the album here: https://www.youtube.com/watch?v=7OHwUEgs0wM
The Zealot Gene will be offered in the following formats:
Special Edition Digipak CD
Gatefold 2LP+CD+LP-booklet
Limited 2CD+Blu-ray Artbook
Limited Deluxe 3LP+2CD+Blu-ray Artbook
The Deluxe 3LP+2CD+Blu-ray Artbook comes on white vinyl and includes a 3rd LP with the rough demos. It also includes a slipmat and a numbered art print. The blu-ray includes a 5.1 surround sound mix by Jakko Jakszyk (King Crimson).
Band:
http://jethrotull.com/
https://www.facebook.com/officialjethrotull/
https://twitter.com/jethrotull
https://www.youtube.com/user/tullmanagement
https://www.instagram.com/jethrotull_/
INSIDEOUTMUSIC ONLINE:
www.insideoutmusic.com
www.youtube.com/InsideOutMusicTV
www.facebook.com/InsideOutMusic
www.twitter.com/insideouteu
Source of Information: Hadlee Wolfram