BONFIRE introduces new vocalist DYAN with re-recorded single version of "Fantasy"!
16. December 2022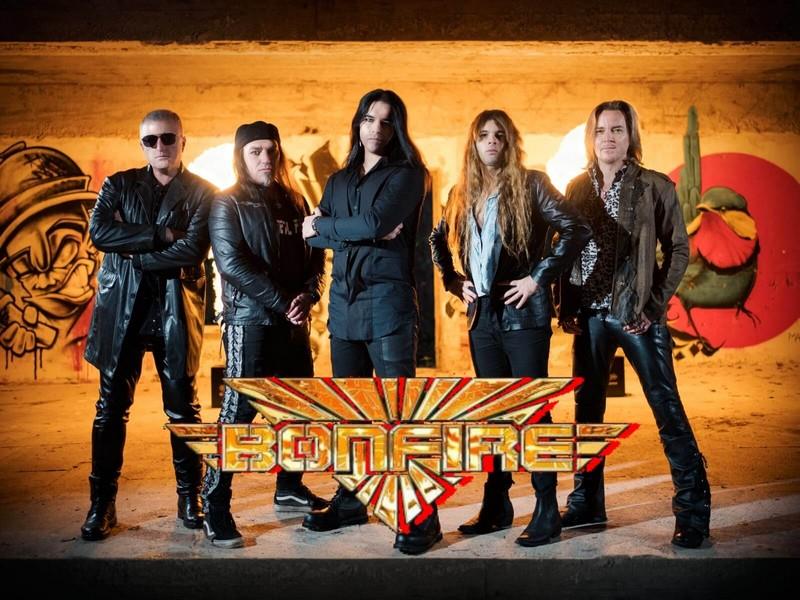 German hard rock titans BONFIRE have revealed their new vocalist. The band has joined forces with exceptional singer and frontman DYAN, who may be yet unknown but will immediately convince every heavy and hard rock fan!
"As most of you already know. Bonfire was in the process of re-recording the first 3 albums for a special Box Set to go along with the release of Hans Ziller's book and a Bonfire documentary," says bassist Ronnie Parkes. "At nearly the end of the recording process Alex Stahl and Bonfire split ways.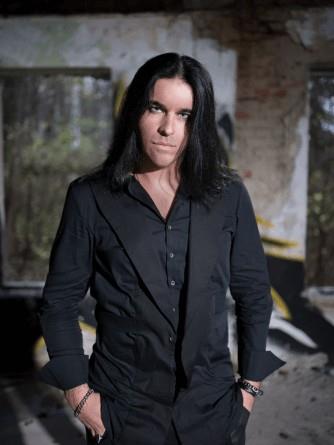 Bonfire would like to welcome to the family our new vocalist DYAN. DYAN was born 31 years ago in Greece and currently lives in the UK. He is an incredible addition to the team and will surely bring Bonfire to new heights!"
Now, BONFIRE has re-recorded the classic "Fantasy", taken of their iconic 1987-"Fireworks" album, while DYAN is showcasing his extraordinary vocal talent and giving the track a new, fresh sound and shape! Give DYAN a warm welcome and watch BONFIRE's official music video for the new version of "Fantasy" here:
Founding band member Hans Ziller adds:
"At first listen I immediately fell in love with DYAN's tone and vocal abilities. DYAN recorded 35 songs in 14 days. An incredible show of strength and stamina for any vocalist. The band & I are extremely excited to have him onboard and we feel he will help to get Bonfire back into the first league of Rock & Roll!"
Links:
http://www.bonfire.de/
https://www.facebook.com/BONFIREofficial/
https://www.instagram.com/bonfire_official/
Source of Information: Mona Miluski/ALL NOIR
Return to Nuclear Blast Records & receive multiple awards
15. December 2022
Nuclear Blast are proud to welcome back the Swedish powerhouse HammerFall who started their career in 1997 on the label with their debut album Glory to the Brave.
Their entire Nuclear Blast catalogue from Glory to the Brave to the 2014 album (r)Evolution was recently certified with a Diamond Award for over 1,5 million worldwide sales.
And there´s been even more to celebrate: following on from Renegade (2000),  Crimson Thunder (2002) and No Sacrifice, No Victory (2009), their fifth studio album Chapter V: Unbent, Unbowed, Unbroken from 2005 is now their fourth album that has gone Gold in Sweden, whilst Crimson Thunder even went  Platinum, celebrating over 60,000 sales in their home country.
The band comments on the signing:"We were part of building the label back in the day, starting with our first album. For a long time, we were along for the ride as Nuclear Blast evolved into the immense powerhouse it is today. Although we did leave for three studio albums, and we are pleased with those albums and thank everyone who worked with us on them, we are very excited to be back where we belong: with Nuclear Blast. It truly feels like we've come home."
Marcus 

Hammer

, Managing Director at Nuclear Blast comments: 
"In the darkest days of the 90s of death and black metal HammerFall spearheaded a glorious revival of classic melodic metal and they are now bigger than ever before. It's an impressive career of creative power and we are more than happy to welcome them back at the label where they started. Over the past few years, we always stayed in good contact working on their massive back catalogue and it's a pleasure to continue the relationship for new albums in the near future. Thanks to HammerFall, their management and amazing crew!"
In 2023 HammerFall will release a special Platinum Edition of Crimson Thunder with tons of bonus material and will continue their worldwide live crusade.
Links:
http://www.hammerfall.net/
https://www.facebook.com/hammerfall
https://www.instagram.com/hammerfall_official/
https://www.youtube.com/user/HammerFall4REAL/
Source of Information: NUCLEAR BLAST – Silke Yli-Sirniö, Foto: Dirk Behlau
Athena XIX – sign to Atomic Fire Records
14. December 2022
Italian cult progressive metallers ATHENA are ready to write a new chapter of their glorious history along with their new label Atomic Fire Records. But that's not all: the band now known as ATHENA XIX have also re-united with their front-man and founding member Fabio Lione (TURILLI/LIONE RHAPSODY, ANGRA, ex-RHAPSODY OF FIRE, ex-VISION DIVINE a.o.).
"As nowadays there are many bands called ATHENA, we decided to add 'XIX' to our monicker. It perfectly fits because it was the year of the reunion of all the original members, when we started to collect and record all the ideas we had," explains the singer.
Originating in 1991, ATHENA released their most successful album to date, »A New Religion?,« in 1998 – still recognised and appropriately rewarded as the best prog metal album of an Italian band ever. The original band members finally re-united in 2019 — after several line-up changes and a hiatus — writing new songs which will be released next year via Atomic Fire Records.
Atomic Fire Records A&R/founder Markus Wosgien comments, "When Fabio Lione reached out to tell us about the comeback of his '90s band ATHENA alongside a new album, of course our interest was there immediately. Their sophomore album, »A New Religion?« (1998) is nothing but an outstanding prog metal record, but after its release, Fabio went through the roof with RHAPSODY instead. Looking back at their three great albums, the second era of ATHENA is just about to begin with these new tunes that won't only inspire fans of the band but also of acts such as KAMELOT, CONCEPTION and ANGRA. Fabio's voice on ATHENA's new songs is a sheer revelation, and will make every metalhead's heart beat faster."
Fabio Lione adds, "I've known the people of Atomic Fire Records for many years. We were talking about other stuff when I suddenly asked them to listen to some demo versions of our new songs to simply get an opinion from them. But their reaction after checking those out was so positive that they quickly approached us in order to collaborate and even sign us. I really think we created something which people will talk a lot about, and Atomic Fire Records is the best team and label to work with. We're really happy and proud to collaborate with them and I'm sure we'll have some great surprises for all of you soon!".
About the musical direction of ATHENA XIX, he concludes, "It's a massive evolution of our original sound. We touch many styles, and the result is very interesting, featuring a lot of details, ideas connected to the concept etc… I'm sure people will be surprised listening to these songs and I really can't think of any similar sounding band at the moment. If I had to describe our sound in just one word, I would say 'unique'!"
A New Religion? – debutový album with Fabio Lione
Links:
www.facebook.com/athena.band.italy
www.instagram.com/athenax1x_official
www.youtube.com/@athenaxixofficial
https://label.atomicfire-records.com/project/athena-xix/
Source of Information: Barbara Francone – Atomic Fire Records, Foto: Damiano Tarantino
INSOMNIUM debuts new single/video, "White Christ" feat. Sakis Tolis (Rotting Christ)
13. December 2022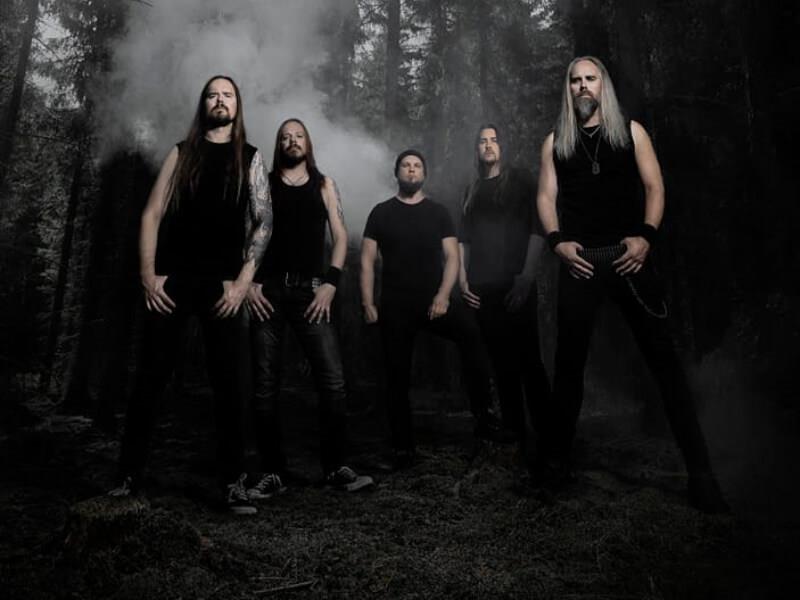 On February 24th, Finnish metal melancholists Insomnium will release their ninth full-length, Anno 1696, via Century Media Records. Based on a short story by Niilo Sevänen (bass/vocals), Anno 1696 is woven with sorrow and the last crumbling vestiges of hope.
Tracklist:
1696
White Christ
Godforsaken
Lilian
Starless Paths
The Witch Hunter
The Unrest
The Rapids
For a preview of this upcoming album, the new single, "White Christ" (feat. Rotting Christ's Sakis Tolis) can be streamed now here: 
Guitarist Markus Vanhala comments about the track: "Heavy & hypnotic! A very Rotting Christ-influenced song, and it was insane that in the end Sakis of Rotting Christ ended up being featured on the song as a vocalist. Can't wait to see people raise their fists at concerts for this banger."
Bassist/vocalist Niilo Sevänen adds: "This is Markus Vanhala's composition and maybe the heaviest song on the album. Great to have Sakis from Rotting Christ on this track too. Lyrically it is about the mindset of the main antagonist of the story and the religious fervor."
Guitarist Ville Friman concludes: "A really catchy and heavy song. Also a new type of Insomnium song we have not had before on any previous albums."
The first single:
Lilian: https://youtu.be/PWG-WzEciHU
Links:
http://www.insomnium.net/
https://www.facebook.com/insomniumofficial/
https://www.instagram.com/insomniumofficial/
https://www.youtube.com/user/insomniumchannel/
Source of Information: News | HEAD OF PR