Eternal Idol feat. Fabio Lione – new videoclip
19. December 2016
New band of Fabio Lione – Eternal Idol published videoclip for song Awake In Orion, from their debut album The Unrevealed Secre.
Links:
http://eternalidol.it/
https://www.facebook.com/eternalidolband/?fref=ts
Source of Information: Frontiers Music srl
Cruadalach – Waking Up – the last single released from the Goodbye to Gravity tribute album
20.December 2016
"Waking Up" recorded by Cruadalach is the last single from the album Back to Life – A Tribute to Goodbye to Gravity, album that contains Goodbye to Gravity songs recorded by various international bands. This is a charitable project as all the profits will be donated to the GTG members and families and to the victims from the Colectiv Club tragedy from Bucharest, Romania, happened on October 30th 2015 during the release show of the "Mantras of War" album, when an unexpected fire from the pyrotechnics caused 64 victims (including 4 out of the 5 GTG members) and hundreds of injured ones.
The song was recorded by Gojko Marić, drums were tracked in Studio Mroš, mixed and produced by Alin Petrut and mastered by Luculescu Alin Gabriel. "Waking Up" can be listened here: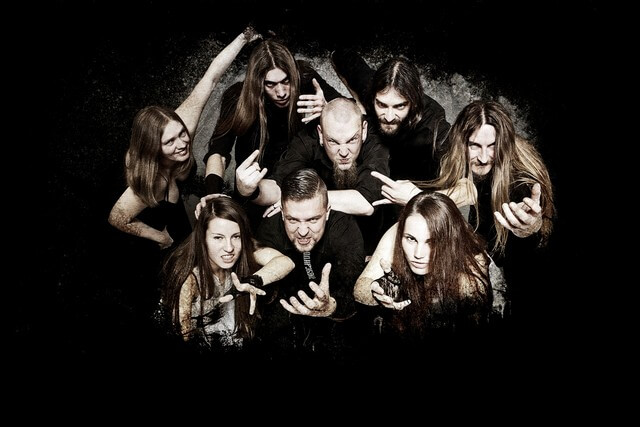 www.youtube.com/watch?v=e7yeUOYS-eU
Cruadalach declared:
"We are used to do international swap gigs since 2010. Just one year before the tragedy, we had swap gigs with the Romanian band An Theos. In the day of the tragedy, we had another such gig with our friends in Switzerland, where we discovered on internet what happened one day sooner in Colectiv. We were in shock and feeling badly, yet surrounded by many friends, who we shared this information with, but who also let us forget this quickly for a while. Just few weeks after the tragedy, Alex Pantea (Romanian singer and metalhead – ex Hatemode, ex Tiarra) contacted us upon An Theos recommendation, searching for some new friends in Prague where he just moved to. So the entire story started. Many other small accidents brought "right" people into our way who finally showed us the entire picture of the tragedy in Bucharest. Seeing this all, we finally decided to do at least the little we can for the metal scene in Romania, as they were the ones who had supported us when we had been playing there, we were looking into their faces…. they had been friends. It was natural decision and we just love the way we chose, although it hurts very much, with the insight we already have. We wish all the best to the victims and their closest ones…. may their wounds be healed, if it´s at least possible."
Cruadalach is a Czech folk metal band which has been established in Prague in 2009. Thanks to unique sound created also by violin, violoncello, various wind instruments (fipple flutes, bagpipes, shawms) and wild energetic shows it quickly became popular on the Czech underground scene. In 2010 the band started to do swap gigs with abroad bands in order to become known in foreign countries, get fans and friends there and learn about their cultures. Thanks to it, Cruadalach became cosmopolite and involved in the international metal scene, neither mentally nor physically limited by borders of its homeland.
The album can be streamed or downloaded at the below link: https://UMR.lnk.to/BackToLifePR
CD's can be ordered from here: http://smarturl.it/TributeGTG-PHD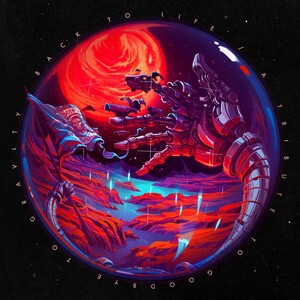 Cruadalach Linky a kontakt:
www.facebook.com/cruadalach
www.cruadalach.com
Press Contact: +420 776 611 226
Booking Agent: promotion@cruadalach.com
Linky U Rock / Universal Music Romania:
urock@umusic.ro
www.facebook.com/uRockmusicpage
www.facebook.com/umusicro
www.umusic.ro
Goodbye to Gravity:
Youtube: www.youtube.com/goodbyetogravity, www.youtube.com/GoodbyeToGravityVEVO
Facebook: www.facebook.com/goodbyetogravity
Web: www.umusic.ro/goodbyetogravity
Source of Information: U Rock
"Psychiatric Kingdom" by ARKANA CODE
18. December 2016
ARKANA CODE present a new video clip, "Psychiatric Kingdom", from the upcoming second full-length album "Brutal Conflict"! Welcome to watch!!
Album release date: Ukraine/Italy: 12.01.2017; Japan: 13.01.2017; UK/Europe: 03.02.2017; North & South America: 10.02.2017
Dátumy vydania: Ukrajina/Taliansko: 12.1.2017; VB/Európa: 3.2.2017, Severná a Južná Amerika: 10.2.2017.
Links:
https://www.facebook.com/arkanacode/
https://arkanacode.bandcamp.com/
Source of Information: Metal Scrap Records
Postcards From Arkham – Video and new album news!
21. December 2016
Video of the song One World Is Not Enough from the ÆØN5 album was shot on the band's very return from european OCTODANCE Tour on September 2016.
Video underlines the atmosphere of one of the most energetic songs from the highly praised album and, what is more important, unveils the information concerning the NEW ALBUM!
It is going to be released in 2017, again in cooperation with METALGATE. It is the name of the new album that is revealed in the video. Follow the traces on our sites and find all the pieces of puzzle!
Links:
postcardsfromarkham@gmail.com
www.postcardsfromarkham.wz.cz
www.youtube.com/user/thefrodys
www.myspace.com/postcardsfromarkham
www.bandzone.cz/postcardsfromarkham
Press Release