Varg – upcoming EP album
23. March 2017
Don't fuck with wolves, especially VARG! For over ten years these creatures have wielded the sceptre of German Pagan Metal, currently holding it tighter than ever in their bloody claws. The Wolfskult remains hearty as well, with thousands of devotees following the call of the wild and making the pilgrimage year after year to the band's Wolfszeit Festival. VARG's fifth epos Das Ende Aller Lügen touched down in the Top 20 of the German Album Charts. It's clear that they are stronger than ever, but the band will not rest on their laurels. No, they've given their new Götterdämmerung-EP their all; rapid flaring Melodic Death Metal-Riffs, heartshaking singalongs and brutal lyrics that breathe fire and brimstone. "I am fire, Lord of the flame, I gorge steel and iron!" This is your party-playlist for doom's day. Let nature take over and find yourself alone in the woods, torn apart by hungry wolves as lunatic Pagan hymns like "Hel" rise from the undergrowth. "We will never rest!" VARG promises. We pray they don't!
Date of Release: April 14th 2017
Links:
https://www.facebook.com/VargOfficial
https://www.varg.de
Source of Information: Claudia Steinlechner – Napalm Records
A Hero for the World – upcoming album + trailer
23. March 2017
International Rock and Metal band from Sweden and the Philippines, "A Hero For The World" announced today that a new album called "West To East Part 1 – Frontier Vigilante" is to be released this summer.
It is the second all-original full-length album from the band, the first in 4 years.
In the years since the debut album, the band has released a full-length Christmas album (Winter Is Coming – A Holiday Rock Opera), several EP's and singles.
After surviving a 7.2 Earthquake and the Super-Typhoon Yolanda (HAIYAN) in October & November 2013 that struck the Philippine islands, Jacob and Louie left the Philippines first to the USA, where several songs where written in Nashville and eventually settled in Europe by the Mediterranean.
Jacob would during those years come to write over 100 songs that has yet to be recorded.
"West To East" is an adventure concept; a trilogy album series, with the first album having both the story and the music influenced by the Wild West legends and movies.
The second part (hopefully out in 2018) continues the journey to the East, and in the third part the "hero" goes beyond this Earth and eventually the Galaxy. The "hero" remains unnamed. The 2nd and 3rd parts are already composed but not yet recorded.
3 different editions of "West To East Part 1 – Frontier Vigilante" will be released this summer:
— DELUXE ORIGINAL EDITION
Containing all the songs (15 tracks) in their original versions, plus all instrumental versions as well as bonus tracks.
—POWER EDITION
All the songs remixed with extra double bass, some with extra speed. Less keyboards. No long intros. More straightforward.
—EPIC ACOUSTIC EDITION
Inspired by the 90's unplugged trend, this is an edition containing all the songs in stripped-down acoustic versions with a symphonic orchestra.
International Rock & Metal band from Sweden and the Philippines; A Hero For The World, is:
Jacob Kaasgaard (Lead and Backing Vocals, Guitars, Keyboards, Drums & Percussion, Symphonic Instruments)
Louie Ryan (Female Vocals)
All music composed by Jacob Kaasgaard
All lyrics written by Jacob Kaasgaard
except "Out where the west begins" lyrics by Arthur Chapman
and "Eldorado" lyrics by Edgar Allen Poe
Trailer:
https://www.youtube.com/watch?v=FPigQqhHUTQ
Links:
https://www.facebook.com/aherofortheworld
Soruce of Information: Maria Sanchez
MindMaze – "Sign of Life" music video released
23. March 2017
The US progressive power metal band MINDMAZE just released a music video for "Sign of Life", the first single from their new album "Resolve". The album will be released on April 28th in Europe and North America through Inner Wound Recordings.
Links:
https://www.mindmazeband.com
https://www.facebook.com/mindmazeband
https://www.twitter.com/mindmazeband
Source of Information: Inner Wound Recordings
Jeff Plate left Metal Church
20. March 2017
Drumer Jeff Plate left band Metal Church.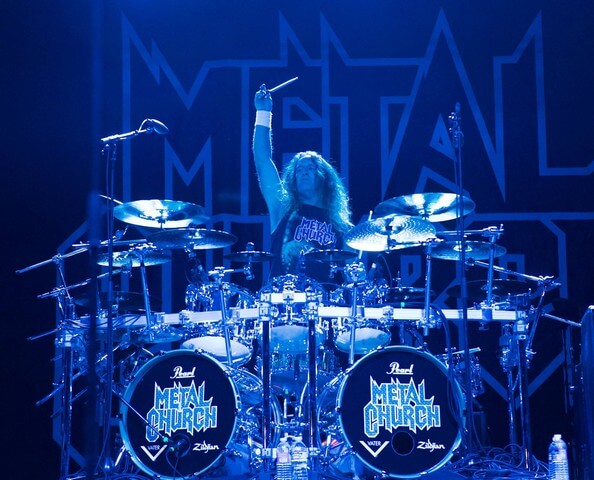 Links: 
http://www.metalchurchofficial.com/
https://www.facebook.com/OfficialMetalChurch/
Source of Information: https://www.facebook.com/OfficialMetalChurch/
Death of drumer of Negura Bunget and ex drumer of Boston
This week was very siad. Two great musicans are death.
Gabriel Negru Maffa, drummer of black/folk metal band Negura Bunget from Romania death on 21. March.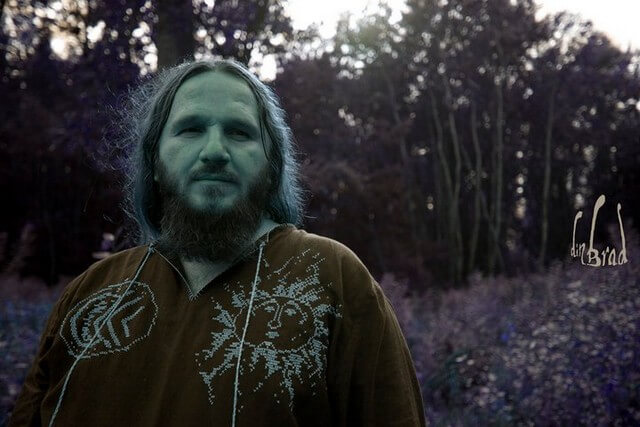 On 23. March died Sib Hashian, ex drumer of hard rock legend Boston.
R.I.P
Sources of Information: www.facebook.com, http://www.blabbermouth.net/, http://www.metal-archives.com