Trans-Siberian Orchestra – smrť Paula O'Neilla
6.4.2017
Po dlhej chorobe zomrel jeden zo zakladajúcich členov zoskupenia Trans-Siberian Orchestra – Paul O'Neill.
R.I.P.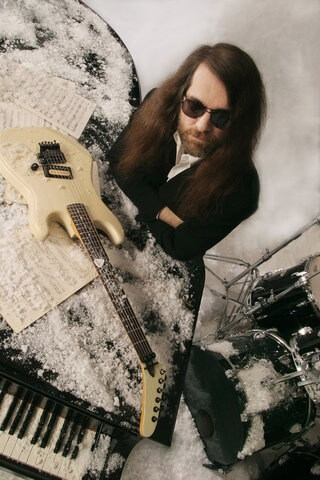 Zdroj: https://www.facebook.com/TSO/?fref=ts, https://www.metal-archives.com
Ye Banished Privateers – zmluva s Napalm Records + nový album
5.4.2017
Vydavateľstvo Napalm Records vzalo pod svoje krídla novú metalovú kapelu, ktorá tvorí skladby s pirátskou tematikou – Švédov Ye Banished Privateers.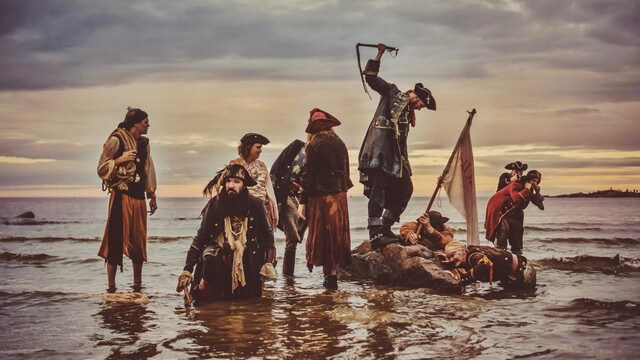 Ich tretí album First Night Back In Port vyjde pod týmto vydavateľstvom 30. júna.
Linky:
http://www.yebanishedprivateers.com
http://www.facebook.com/YeBanishedPrivateers
http://www.napalmrecords.com
http://www.facebook.com/napalmrecords
Zdroj: Napalm Records Promotion Team
Words That Burn – videoklip k skladbe Mirror Perfect Mannequin
4.4.2017
Írski moderní rockeri Words That Burn zverejnili videoklip k skladbe Mirror Perfect Mannequin, z ich posledného albumu Regret is for the Dead.
Linky:
http://www.facebook.com/wordsthatburn
http://twitter.com/words_that_burn
Zdroj: WormHoledeath Press
Wind Rose – nový album
4.4.2017
Talianski folk/power metalisti Wind Rose vydajú 26. mája nový album Stonehymn.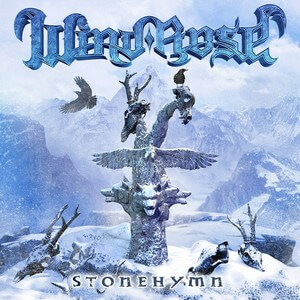 Linky:
http://www.windroseofficial.com
http://www.facebook.com/windroseofficial
http://www.instagram.com/windroseofficial
Zdroj: Inner Wound Recordings
Editor – nový album
4.4.2017
Martinská kapela EDITOR, ktorá funguje na scéne už 29 rokov a ktorá patrila vo svojich začiatkoch medzi priekopníkov tvrdého rocku na Slovensku, vydáva po šesť ročnej prestávke nový v poradí už ôsmy album pod názvom "Old School"
Skupina EDITOR na svojom novom albume prináša 10 nových piesní, ktorými sa podľa vlastných slov chce priblížiť k obdobiu svojich silných albumov ZERO OPTION /1996/ a GAME OVER /2001/. Presne v duchu názvu albumu sú pesničky tvrdé, priamočiare a skupina sa v nich vracia ku svojim metalovým a hardcorovým koreňom. Medzi pesničkami sa nachádza aj jedna, ktorú skupina venovala legendárnemu už zosnulému frontmanovi skupiny Motorhead Lemmymu Kilmisterovi  a ktorá nesie názov "Lemmy". Nový album sa nahrával v Jablunkově v GM Recording Studiu pod ohľadom zvukového majstra Martina Roženeka. Album vydáva v apríli nové slovenské vydavateľstvo SLOVAK METAL ARMY, ktoré je prioritne zamerané na podporu domácej scény.
Weby:
http://bandzone.cz/editor
https://www.facebook.com/kapelaeditor
https://sk.wikipedia.org/wiki/Editor_(skupina)
Diskografia:
1994 – Shut Up
1996 – Zero Option
2002 – Game Over
2004 – Realita?
2006 – Svet je proti nám
2008 – Pod parou
2011 – Dovidenia v pekle
2017 – Old School
Zostava:
Milan "Doctor" Jakubík – spev
Emil Varsik – gitara
Stano "Stanley" Pastucha – basa
Peter "Prochy" Prošek – bicie
Kontakt:
kapelaeditor@gmail.com
+4210903504001
Najbližšie koncerty:
6.5. Vrútky RC Mlyn – krst nového albumu
10.6. Ružomberok – Klub Nové Korzo
8.7. Banská Bystrica – Urpín Fest
Tlačová správa
Páčil sa ti tento článok?