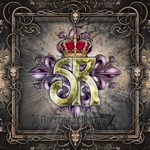 V nedávno uverejnenom rozhovore ste sa mohli dozvedieť, že tento rok aj keď trochu neplánovane, vyšiel už 5 radový album seneckých melodikov Signum Regis – Decennium Primum. Vďaka výhre v súťaži Spark Fresh Blood 2016, tentokrát ho nevydalo švédske vydavateľstvo Ulterium Records, kapela ho vydala vo vlastnej réžii. Pozrime sa teda na jeho obsah.
Z prvej skladby po intre Unfold the Mystery je jasné, že album sa bude niesť viac menej v duchu predošlých. Neprináša síce veľa nového no ,,Signumáci" vsadili na to, čo im ide najlepšie. Teda na skladby plné kvalitných melodických nápadov, podporené špecifickým hlasom speváka Maya. Dôkazom sú kúsky ako napríklad Damnatio ad bestias, Screaming for Justice (nesmierne vydarený refrén), Time to be a Future King (mierne evokujúca jednu z bývalých kapiel členov SR – Trigger)…
Chválim aj to, že o proti minulému počinu sa na tomto CD sa prakticky nenachádzajú také popovejšie kúsky v štýle Come Take It (niekomu sa síce mohli páčiť, mne osobne moc nesadli).
Čo by som však vytkol, je istá jednotvárnosť celého albumu. Áno, piesne ako také sú nepochybne kvalitné ale chcelo by to nejaký výraznejší moment – napr. niečo v štýle All Over The World (z rovnomenného debutu), My Guide In The Night (EP Through the Storm) poprípade využiť nejaký ten motív z klasickej hudby (ako v prípade songu The Magi z minulého počinu).
Aby som to teda zhrnul: Decennium Primum je určite kvalitným dielom. Medzi fanúšikmi Signum Regis si určite nájde priaznivcov a má potenciál osloviť aj ľudí, čo s ním prídu do kontaktu prvýkrát. No podľa môjho názoru ak by sa s ním viacej vyhrali, mohol by byť lepší. Preto moje hodnotenie bude tentokrát 4 – dobrý album.
Lineup:
Marián "Mayo" Petranin – spev
Filip Koluš – gitara
Ronnie König – basa
Ján Tupý – klávesy
Jaro Jančula – bicie
Hostia:
Katka Vlacikyová – doprovodný vokál (1)
Tracklist:
Decennium Primum (intro)
Unfold the Mystery
Damnatio ad bestias
Screaming for Justice
Kingdom of Light
The Future King
Well Deserved
Thunder and Rain
Train to Neverland
A Psalm of Life
Rok vydania: 2017
Vydavateľstvo: Samovydanie
Youtube ukážka:

Linky:
http://www.signum-regis.com/
https://www.facebook.com/SignumRegis/
http://bandzone.cz/signumregis
Hodnotenie: 4/6
Páčil sa ti tento článok?