SATYRICON podpísali zmluvu s Napalm Records! Nový album túto jeseň
10.5.2017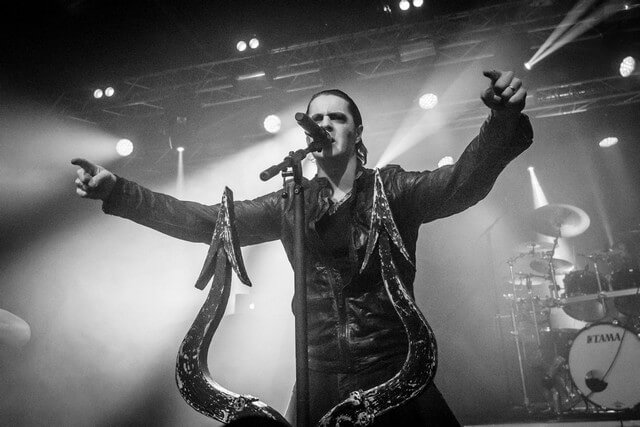 Foto: Thomas Hysvær/Rockshots.no
Nórska black metalová legenda SATYRICON podpísala zmluvu s Napalm Records, vstúpila do štúdia a začala nahrávať nový album.
Samotná kapela vznikla v roku 1991 v Oslo. S tretím albumom Nemesis Divina (1996) získali status jednej z najdôležitejších a najkreatívnejších kapiel v nórskom black metale. Jeho znovuvydanie pod rakúskym vydavateľstvom Napalm Records (jar 2016) ako oslava 20teho výročia založenia skupiny, sa stalo základom dlhodobej spolupráce medzi Napalmom a touto formáciou.
Nový album bude vydaný 22. septembra.
Linky:
http://www.satyricon.no
http://www.facebook.com/SatyriconOfficial
http://www.napalmrecords.com
http://www.facebook.com/napalmrecords
Zdroj: Napalm Records Promotion Team
Pretty Maids – nový bubeník
9.5.2017
Náhradou za Allana Tschicaja sa stal Allan Sørensen, bývali člen Royal Hunt.
Linky:
http://www.prettymaids.dk/
https://www.facebook.com/prettymaids/?fref=ts
Zdroj: https://www.facebook.com/prettymaids/
Vicious Rumors – odchod Nicka Hollemana
8.5.2017
Mladý holandský spevák Nick Holleman (ďalšie pôsobiská: Powerized, Methusalem, Martin Beck's Induction) opustil rady americkej power/thrash metalovej formácie Vicious Rumors. S kapelou nahral jeden full album – Concussion Protocol (2016).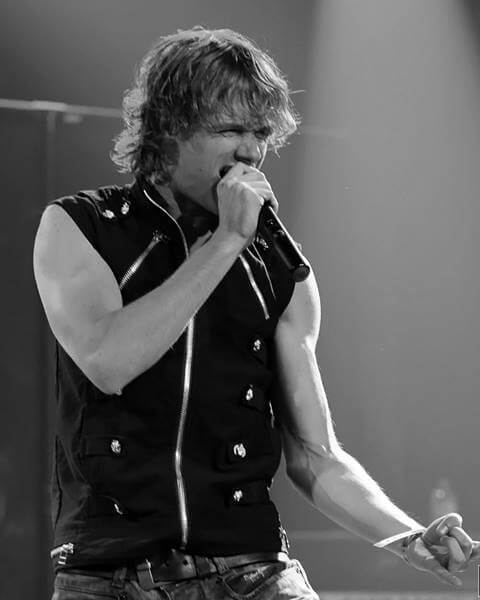 Jeho náhradou sa stal Brian Allen, ktorý v kapele pôsobil v rokoch 2009-2013.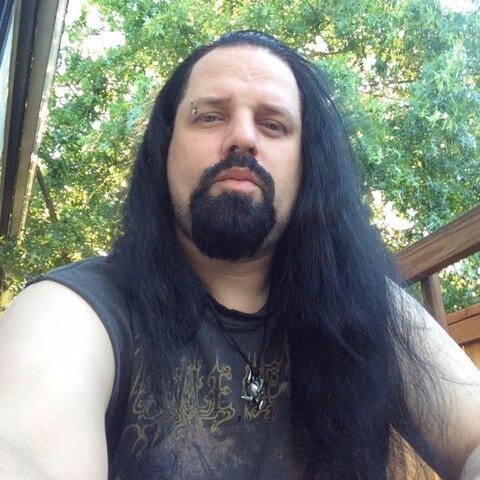 Linky:
http://www.viciousrumors.com/
https://www.facebook.com/ViciousRumorsThisIsMetal/?fref=ts
Zdroj: https://www.facebook.com/ViciousRumorsThisIsMetal/?fref=ts, foto: www.metal-archives.com
LAID TO WASTE – Mental Decay – CD-Digipack
5.5.2017
Fanouškům libujících si spíše v melodičtějších vodách jsme už nějaký ten pátek slibovali nástupce vynikajícího debutu "Counterattack" plzeňské formace Laid to Waste, jakožto jednoho z největších zjevení na tuzemské metalové scéně za poslední roky!!! Nový materiál je vybroušen k absolutní dokonalosti a celá kumpanie na nás 5. května vyrukovala s velmi lákavou porcí rychlých temp a jedinečných riffů, které vše živé zadupou minimálně šest stop pod zem.

01. Reborn (4:47)
02. Mental Decay (3:34)
03. The Breaking Wheel (3:34)
04. Blood of the Innocent (3:09)
05. Bells of Return (4:10)
06. The Strangler (3:21)
07. Violence Be the Cure (4:15)
08. Collateral Damage (5:11)
Music: Laid To Watse
Lyrics: Laid To Waste
Produced by Laid to Waste and Sheafraidh
Recorded, Mixed and Mastered: Sheafraidh (KSV Studios)
Album Art: Profikomix
Band Logo: Honza "Nargor" Křemen
Album Photos: Michal Radoš
LAID TO WASTE
Ryan – Drums
Sky – R. Guitars
Zdenda – Bass, Vocals
Vojta – L. Guitars
Objednávejte na:
http://www.supug.cz
Tlačová správa
Páčil sa ti tento článok?