SATYRICON SIGN WORLDWIDE DEAL WITH NAPALM RECORDS! Brand New Album Coming This Fall!
10. May 2017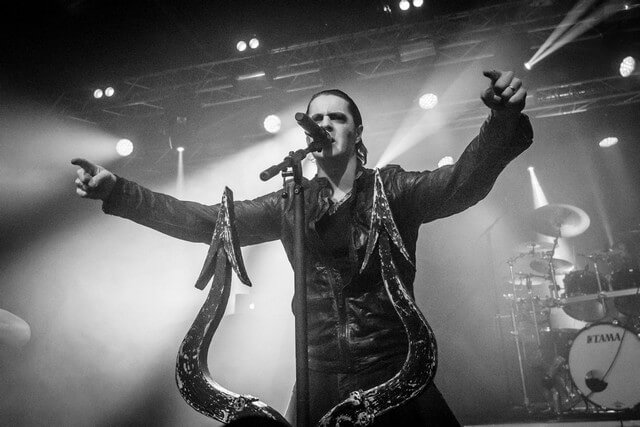 [Photo by Rockshots.no – Thomas Hysvær Foto ]
Norwegian black metal legends SATYRICON have signed a worldwide deal with Napalm Records and entered the studio to begin recording a brand new album!
Formed in 1991 in Oslo, SATYRICON reinvented the world of extreme music. With their third album 'Nemesis Divina' released back in 1996, their status as one of the most significant and creatively vital bands in Norwegian black metal was already beyond dispute. When this most illustrious and influential piece of dark art was successfully re-released with Napalm Records in the Spring of 2016 and in celebration of the band's 20th anniversary, it marked a cornerstone to extend the relationship to a worldwide record deal between the Austrian label and pioneers of black metal in SATYRICON.
Thomas Caser, CEO of Napalm Records:
"We are proud to announce the signing of one of this most influential Extreme Metal act and pioneer of a whole genre. This upcoming album will surely set another mile stone in heavy music and we are honoured to release it this fall!"
SATYRICON are already hard at work in the studio and are currently recording their highly anticipated new studio album that is set for a September 22 release. A European tour in support of the upcoming record will kick off the same weekend.
SATYRICON have not just inspired entire genres and beyond, the band has also always excelled live. Their powerful and evocative performances, spearheaded by charismatic frontman and visionary, Satyr as well as drummer extraordinaire Frost, will always be a memorable special event you will never forget. In support of the band's upcoming album, SATYRICON will heavily hit the road this Fall! Make sure to catch them live on the following dates:
24.09.17 DE – Hamburg / Grünspan
25.09.17 DE – Essen / Turock
26.09.17 NL – Tilburg – 013
27.09.17 BE – Vosselaar / Biebob
29.09.17 UK – London / Heaven
30.09.17 FR – Paris  / La Maroquinerie
01.10.17 FR – Nantes – MJC De Reze
02.10.17 FR – Toulouse / Le Metronum
04.10.17 ES – Madrid / Sala But
05.10.17 ES – Barcelona / Razzamatazz
06.10.17 FR – Montpellier / Rockstore
07.10.17 IT – Bologna / Zona Roveri
09.10.17 CH – Zurich / Dynamo
10.10.17 DE – Munich / Backstage Halle
11.10.17 AT – Vienna / Szene
12.10.17 CZ – Prague / Akropolis
14.10.17 PL – Krakow / Kwadrat
15.10.17 PL – Warsaw / Progresja
16.10.17 DE – Berlin / SO36
17.10.17 DK – Copenhagen / Pumpehuset
19.10.17 DK – Aarhus  Train
20.10.17 SE – Gotherburg / Pustervik
21.10.17 SE – Stockholm / Klubben
Links:
http://www.satyricon.no
http://www.facebook.com/SatyriconOfficial
http://www.napalmrecords.com
http://www.facebook.com/napalmrecords
Source of Information: Napalm Records Promotion Team
Pretty Maids – new drummer
9. May 2017
New drummer of Pretty Maids is Allan Sørensen, ex member of Royal Hunt.
Links:
http://www.prettymaids.dk/
https://www.facebook.com/prettymaids/?fref=ts
Source of Information: https://www.facebook.com/prettymaids/
Vicious Rumors without Nick Holleman
8. May 2017
Young Dutch singer Nick Holleman (Powerized, Methusalem, Martin Beck's Induction) left American power/thrash metal band Vicious Rumors. They sang in one album Vicious Rummors –  Concussion Protocol (2016).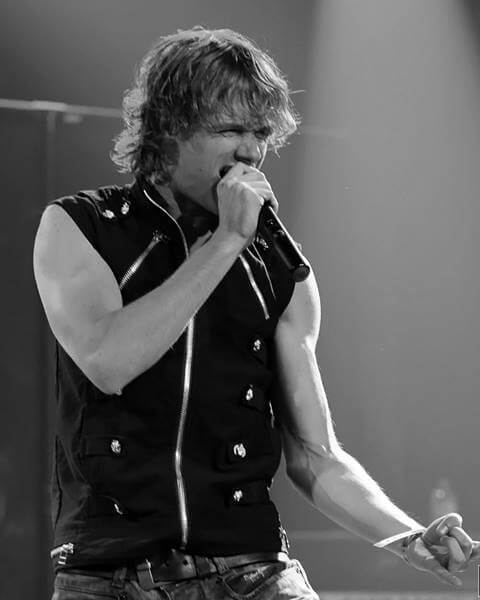 Man, who replaced him is Brian Allen, who was singer of V.R. in years 2009-2013.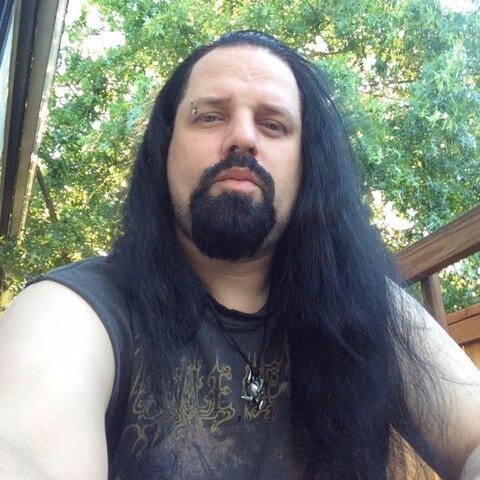 Links:
http://www.viciousrumors.com/
https://www.facebook.com/ViciousRumorsThisIsMetal/?fref=ts
Source of Information: https://www.facebook.com/ViciousRumorsThisIsMetal/?fref=ts, Photo: www.metal-archives.com
LAID TO WASTE – Mental Decay – CD-Digipack
5. May 2017
Czech thrash/heavy metal band LAID TO WASTE released new album – Mental Dacy.

01. Reborn (4:47)
02. Mental Decay (3:34)
03. The Breaking Wheel (3:34)
04. Blood of the Innocent (3:09)
05. Bells of Return (4:10)
06. The Strangler (3:21)
07. Violence Be the Cure (4:15)
08. Collateral Damage (5:11)
Music: Laid To Watse
Lyrics: Laid To Waste
Produced by Laid to Waste and Sheafraidh
Recorded, Mixed and Mastered: Sheafraidh (KSV Studios)
Album Art: Profikomix
Band Logo: Honza "Nargor" Křemen
Album Photos: Michal Radoš
LAID TO WASTE
Ryan – Drums
Sky – R. Guitars
Zdenda – Bass, Vocals
Vojta – L. Guitars
Order on: 
http://www.supug.cz
Source of Information: Support Undeground