Dawn of Disease – chystaný album
11.5.2017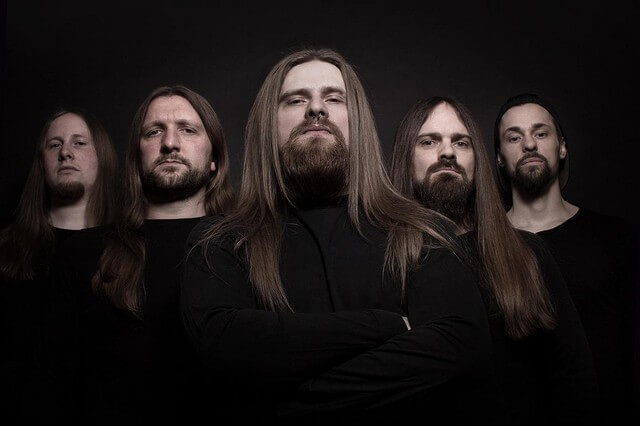 Od roku 2003 patria death metalisti Dawn of Disease medzi top bandy tamojšej scény. Tento rok potešia svojich fanúšikov – 11. augusta im vyjde už 4. album Ascension Gate.
Tracklist:
Passage
Perimortal
Leprous Thoughts
Beneath The Waters
Ascension Gate
Akephalos
Fleshless Journey
The Growing Emptiness
Lucid
Mundus Inversus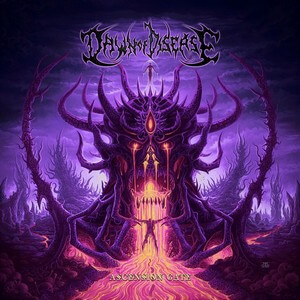 Autor artworku: Mark Coope
Linky:
https://www.facebook.com/DawnOfDisease
https://www.dawnofdisease.com
https://www.napalmrecords.com
https://www.facebook.com/napalmrecords
Zdroj: Napalm Records Promotion Team
Arbor Inversa – zmluva s Wormholedeath!
8.5.2017
Do stajne vydavateľstva Wormholedeath pribudla nová formácia – ruská death metalová kapela Arbor Inversa. Pod ich hlavičkou vydajú nový album Anticipatterns. Dátum vydania je stanovený na 16. júna.
Ukážka:
www.youtube.com/watch?v=cMZvjADXruQ&feature=youtu.be
Linky:
https://www.facebook.com/arborinversa
https://vk.com/inversaband
https://soundcloud.com/inversaband
Zdroj: WormHoledeath Press
TISKOVÁ ZPRÁVA (11. 5. 2017)
Sabina Ludányiová zveřejnila nový klip ke skladbě Inkoust
Čekání na avizovaný klip kapely Sabiny Ludányiové je u konce. Inkoust byl zveřejněn 1. května a počet zhlédnutí na youtubu rychle stoupá. "Je to celkem šílený a my máme neuvěřitelnou radost, že se vám song líbí!" vzkazuje Sabina se svou kapelou.
Autorem klipu je Marek Rajdl, se kterým spolupracovaly scénáristky Martina Kašparová a Klára Šimáková. Natáčelo se v pražském Divadle U Hasičů.
Sabina Ludányiová je mladá autorka, která má na kontě album Nahá. To vyšlo v roce 2015 a dalo vzniknout kapele, kterou kromě Sabiny tvoří houslistka Anna Vtípilová, bubeník Jakub Hradský, kytarista Tomáš Skála, klávesista Michal Navrátil a baskytarista Vojtěch Gavenda.
Singl, který nese stejný název jako zmiňovaná deska, tedy Nahá, dokonce zabodoval v anketě Mattoni Hvězda Internetu, kterou pořádá Český slavík Mattoni – skončil na 19. místě. V roce 2016 kapela soutěžila ve Skutečné lize – vybojovala si čtvrtou příčku a Sabina Ludányiová získala ocenění zpěvačka roku v Music Talent Awards.
Nejbližší akcí, na které si můžete živelnou zpěvačku a její kapelu užít, bude koncert v českokrumlovské Fabričce, kde dále vystoupí Quiet a Harvester. Stane se tak 26. května.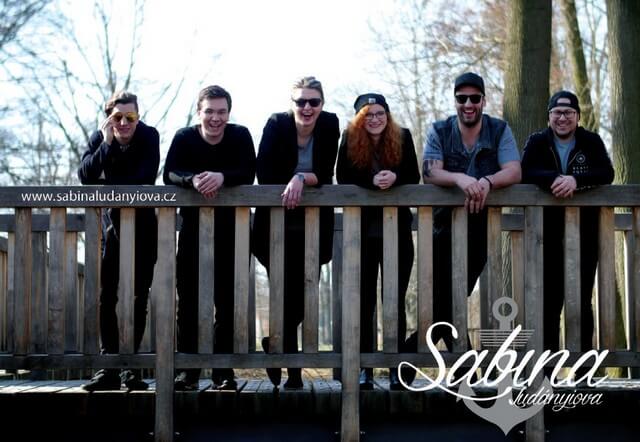 ODKAZY A KONTAKTY:
KLIP INKOUST – https://www.youtube.com/watch?v=JrlipTcyw94
FACEBOOK – www.facebook.com/sabinaludanyiova
WEB  – www.sabinaludanyiova.cz
Václav Votruba
Kapela The Last Days of Jesus predstavuje nový album plný smutných hitov aj šialených šansónov!
10.5.2017
Slovenská skupina The Last Days of Jesus búra hranice hudobných žánrov. Bratislavská kapela má za sebou koncertovanie po celej Európe i USA a po albumoch vydaných v zahraničí sa rozhodla ten najnovší vyprodukovať pod vlastnou značkou. Volá sa "The Last Circus" a je plný smutných hitov aj šialených šansónov. Album vznikal 8 rokov a účinkujú na ňom zvučné mená slovenskej hudobnej scény. Gotickí rockeri svoj zatiaľ posledný hudobný počin pokrstia 27. mája v bratislavskom klube Randal. Najväčším lákadlom budú sexi tanečnice z Bratislava Burlesque.
The Last Days of Jesus dostali počas takmer 25-ročnej existencie od fanúšikov aj novinárov nálepky ako gotický cirkus, schizo-deathrock alebo gothic cabaret. Samotní členovia kapely sa väčšinou zhodnú na tom, že hrajú fúziu klasického death a gothic rocku s modernými zvukmi a postupmi, okorenenú prvkami punku, postpunku, new wave a rock and rollu. Nemecký časopis Zillo nazval tento miš-maš ako "niečo geniálne uletené, bizarné a pritom jednoduché". Teraz vydávajú nový album, ktorý sa volá "The Last Circus".
"Je to cirkus – fúzia gotik rocku s prvkami rockabilly, šansónu, elektroniky a punku. Ale s jasnou charakteristikou toho, čo hráme sme mali vždy trochu "problém". Album vznikal približne osem rokov, je to na ňom cítiť. Skladby sú rôznorodejšie a vďaka hosťom aj pestrejšie," vysvetľuje spevák a líder mary0.
Foto: Jozef Barinka
Na albume účinkujú jazzová speváčka Hanka G., kontrabasista Fabko z kapely The Rockefellas, talentovaný trúbkár Matej Korbelič. Textovo a spevom ho ozvláštnila aj francúzska multiinštrumentalistka Hellebore známa z kapiel Deadchovsky alebo Crimson Muddle.
"Oslovili sme ľudí, ktorým sme verili, že album posunú ďalej a spestria ho. Myslím, že sa nám konečne podarilo dostať na album to, čo sme vždy chceli. Rôzne témy si vyžadujú aj rôzne hudobné spracovanie," vraví mary0.
Charakteristickým znakom skupiny je veľká porcia irónie a dvojzmyselnosti v textoch i vizualite. Svet a život naokolo sú dostatočnou inšpiráciou pre niekedy kritické, sarkastické, inokedy jedovaté, ale aj vážne slová a repliky, ktoré na pódiu prednáša hlavný klaun a frontman mary0. Nový album sa kapela rozhodla po rokoch vydávania v zahraničí vyprodukovať pod vlastnou značkou. Po prvýkrát vychádza aj v špeciálnom prevedení na vinyle a krstiť sa bude 27. mája v bratislavskom klube Randal.
"Máme úžasných hostí, ktorí nám pomôžu spestriť program. Tým najšpeciálnejším lákadlom budú tanečnice z Bratislava Burlesque, ktoré určite dobre naladia publikum. Počas koncertu prijali pozvanie aj ďalší hostia a po koncerte bude party s renomovanými DJmi až do rána…" pozýva frontman kapely mary0.
The Last Days of Jesus fungujú spolu od mája 1993. Skupina má na konte koncerty a festivaly po celej Európe, USA aj Rusku. Najviac si cenia viacnásobné účinkovanie na festivale Wave Gotik Treffen v nemeckom Lipsku. Okrem vlastných samostatných koncertov stihli predskakovať aj legendárnym menám akými sú The Damned, New Model Army, Visage, Young Gods, Sex Gang Children, Ausgang, Das Ich, Antiworld, Cinema Strange, Faith & the Muse. Hudbu The Last Days of Jesus si vybral režisér Karol Vosátko do hry Gotika divadla GUnaGU. Tá neskôr poslúži ako predloha pre film Polčas rozpadu režiséra Vlada Fischera, v ktorom odznejú takisto stopy niekoľkých skladieb The Last Days of Jesus a samotná kapela sa mihne v jednej z filmových scén. Aktuálna zostava kapely je mary0 – spev, Feššy – gitara, Anjou – klávesy, Bajo – bicie a dr. – basa. Vstupenky na krst nového albumu si môžete kúpiť na https://tootoot.fm/sk/events/58f67f7005b0c5176432c2be Všetky informácie o skupine nájdete na favebook.com/thelastdaysofjesus a  thelastdaysofjesus.bandcamp.com
Tlačová správa