Thy Antichrist – zmluva s Napalm Records, album Wrath Of The Beast čoskoro
2.8.2017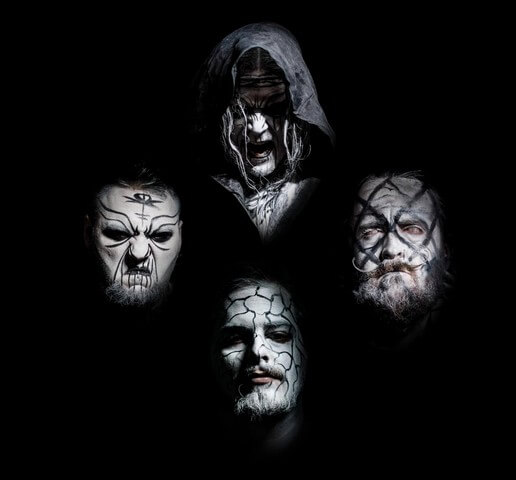 Vydavateľstvo Napalm Records ohlasuje nový prírastok vo svojej stajni – prominentnú black metalovú formáciu latino-americkej scény Thy Antichrist. Daná kapela pochádza z Kolumbie a od roku 1998 patrí medzi popredné mena tamojšieho undegroundu. Okrem iného absolvovala už niekoľko festivalov, kde hrala po boku tých najväčších metalových legiend.
Nedávno podpísali zmluvu s vydavateľstvom Napalm Records, pod ktorým im budúci rok vyjde novinka Wrath of the Beast.
Lineup:
Andres Vargas "Antichrist 666" – spev
Robert Coronado "Abyssus" – gitary
Benjamin Shanks "Frost Giant" – basa
Christopher Stropoli – bicie
Linky:
https://www.facebook.com/pg/THYANTICHRIST
https://www.artistecard.com/thyantichrist
https://www.youtube.com/tragicthyantichrist
Zdroj: Napalm Records Promotion Team
Satyricon – detaily chystaného albumu
1.8.2017
Takmer po troch rokoch práce Satyricon vydaju 22. septembra deviaty štúdiový album Deep calleth upon Deep. Dostupný bude v klasických formátoch (CD digipak, vinyl, digital). Predobjednať si ho môžete tu:
Kapela nedávno zverejnila detaily albumu a jeho cover, ktorý bude zdobiť obskúrny motív z roku 1898 od najväčšieho nórskeho umelca všetkých čias Edvarda Muncha.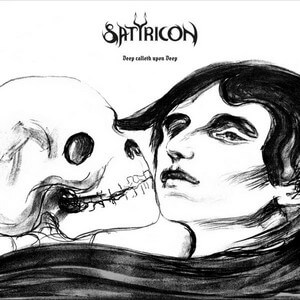 Tracklist:
Midnight Serpent
Blood cracks open the ground
To your brethren in the dark
Deep calleth upon Deep
The Ghost Of Rome
Dissonant
Black wings and withering gloom
Burial Rite
Nahrávaný bol v nórskom Osle a v kanadskom Vancouveri začiatkom roku 2017 a mixáž mal na starosti štúdiový guru Mike Fraser (ktorý pracoval už na albume Now Diabolical z roku 2006).
Vyjadrenie Satyra:
"V produkcii vydania cd, čo mi stále znie v hlave je to, buď je to nový začiatok alebo to bude posledná nahrávka. Keď to bude posledná, tak si žiada, niečo špeciálne. Ak to bude ďalšia radová nahrávka, tak to musí byť odlišné od tej poslednej, a tá posledná má mať pocit, ako pri začiatku tvorby skupiny. Osobne si myslím, že je to veľmi veľmi temné, duchovné, ktoré je naplnené dôverou a energiou."
Linky:
https://www.satyricon.no
https://www.facebook.com/satyriconofficial
https://www.napalmrecords.com
https://www.facebook.com/napalmrecords
Zdroj: Napalm Records Promotion Team
Blamage
milan.cernoch@kontaktservis.cz
http://www.blamage.cz/
TISKOVÁ ZPRÁVA (1. 8. 2017)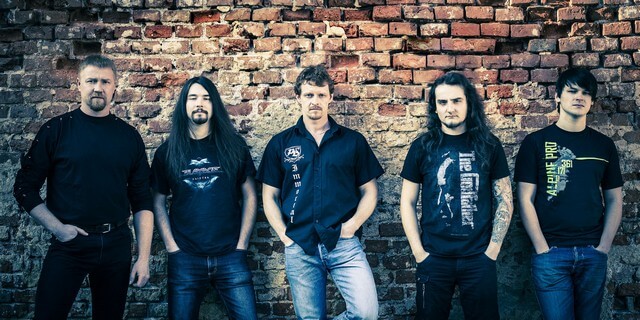 Na jejich údy sedá černý prach, přesto se metaloví Blamage v novém klipu náramně baví
Je to k nevíře, ale i muzikanti z českobudějovických Blamage stárnou. Někteří dokonce natolik, že se již ocitli ve světě čtyřicátníků. Pruty na ryby místo kytar ale zatím nepořizují. Naopak svůj požehnaný věk oslavují v nové skladbě Čtyřicátiny, ke které pořídili vtipný klip!
"Netvrdíme, že melodie té skladby je tak úplně naše," smějou se kluci z Blamage. "Silnej ročník 1977 letos nazouvá pátý gumy, a protože mezi našimi kamarády i v samotné kapele se to začíná čtyřicátníky hemžit, nahráli jsme si takovou narozeninovou chujovinu. Prostě sranda!"
A sranda to vážně je, stačí se na klip, který naleznete například na Youtube (https://www.youtube.com/watch?v=gi-5Bb2deaw), podívat. "Natáčení jsme si fakt užili, to je z toho asi patrné. Ne, v tomhle nikdo nic hlubokého hledat nemůže. Je to dárek všem chlapákům v nejlepším věku!" vzkazuje zpěvák Milan Černoch.
Blamage jsou thrashmetalová kapela z Českých Budějovic. Na kontě má několik nahrávek, poslední vyšla v roce 2014 pod názvem Bez pravidel. Letos si s kapelou zahrál na koncertě v jihočeské metropoli i legendární kytarista Viktor Smolski.
KONTAKTY A ODKAZY:
Web: http://www.blamage.cz/
Bandzone: http://bandzone.cz/blamage
E-mail: milan.cernoch@kontaktservis.cz (Milan Černoch)
Václav Votruba