Enslaved – upcoming album
28. September 2017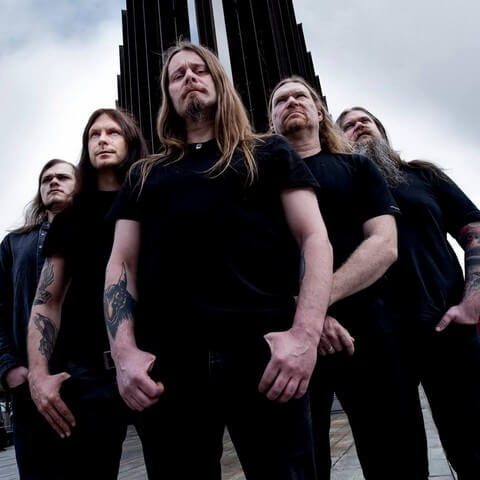 Photo: Christian Misje
New album by avantgarde black metalists ENSLAVED from Norway will be release on 13. October. Its title is E.
Links:
http://www.enslaved.no/
https://www.facebook.com/enslaved/?fref=ts
Source of Information: https://www.facebook.com/nuclearblasteurope/?fref=ts
Ministry – worldwide deal with Nuclear Blast Records
26. September 2017
Groundbreaking industrial-metal pioneers, Ministry, have signed a worldwide deal with Nuclear Blast Records. The band recently wrapped up recording their new album »AmeriKKKant«,

Links:
http://ministryband.com/
https://www.facebook.com/WeAreMinistry/?fref=mentions
Source of Information: https://www.facebook.com/nuclearblasteurope/?fref=ts
ENRICO SARZI: SOLO ALBUM 'DRIVE THROUGH' DETAILS UNVEILED
27. September 2017
EnricoSarzi's debut album "Drive Through" is due out November 17th via Street Symphonies Records/Burning Minds Music Group, distributed by Sound Trek in Italy, AnderStein Music in Japan and Plastic Head in the rest of the World. After 13 years spent as frontman and songwriter in hard rockers Midnite Sun (with two records released and lots of live dates), and after the prestigious experience with Moonstone Project (and the guest appearance in Shining Line), Enrico Sarzi is finally realizing his dream: "Drive Through", his first long awaited solo album. From the first to last note and from the first to last word, everything was written by the italian singer himself in order to show his multiple influences: from the British hard rock of the 70's to the Seattle sound of the 90's, well mixed with the typical 80's melodic approach (especially for refrains and keyboards, all professionally arranged by Marco Micolo), and without forgetting a bit of classic italian and international pop music, another of his biggest influences. Enrico loves to call "Drive Through" as "Easy Hard Rock", thinking of it as a "dinner between Bad Company, Alice In Chains and Adèle... but back in 1985″. After Midnite Sun's split-up, Enrico immediately started working in order to resume some old songs that never seen the light before (being unsuitable at that time for the style of his old band), and to compose some new stuff as well. In the end he came up with eleven songs: ten in English and one in Italian language. Afterwards, he brought in some of his old Midnite Sun musicians, like guitarist Cristiano Vicini, drummer Alessandro Mori (Mitch Malloy, Axe, Ted Poley, Issa, Lionville, Viana, Kelly Keeling), and bassist Marco "Sappa" Nicoli (Tragodia, Nightglow, The Unripes), here also involved as producer of the album. Even though it was a "solo" record, the arrangements of the songs were made as a real and full band work. More welcome guests involved are sax player Stefano Avanzi on "Strange Freedom", and pianist Alberto Valli plus singer Luciana Buttazzo on the Italian song "Cielo".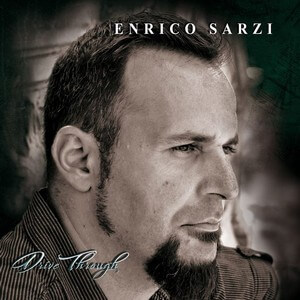 It feels like Enrico and his mates simply sat down in the studio to jam, to enjoy songs arising from pure inspiration" said Luca Zakk, editor of Metalhead.it, in the cd booklet liner notes of "Drive Through".
The idea of title "Drive Through", inspired by Formula 1 car races (one of Enrico's biggest passions), means that every major step in life must inevitably go through a sacrifice, a penalty and forced step in a back road (this is what "Drive Through" means in motorsports). With enough passion, even the darkest trials can be faced alone.
"Drive Through" Track List:
Shameless
Afraid To Be Myself
Nothing To Live For
S.O.S. To God
Strange Freedom
The Repentant
Inferno
Let Me Go
Drive Through
Sex Perfume
Cielo
Line-up:
Enrico Sarzi: Vocals, Acoustic Guitars
Cristiano Vicini: Electric Guitars
Marco Nicoli: Bass
Marco Micolo: Keyboards
Alessandro Mori: Drums
Links:
http://www.facebook.com/enricosarzidrivethrough
http://www.facebook.com/streetsymphonies
http://www.burningmindsgroup.com/street-symphonies
Source of Information: Atomic Stuff Promotion
WITHIN SILENCE: "HEROES MUST RETURN" MUSIC VIDEO RELEASED
25. September 2017
The melodic metal band WITHIN SILENCE just released a music video for "Heroes Must Return", the first single from their new album "Return From The Shadows".

"Return From The Shadows" will be released on October 27th in Europe and North America through Ulterium Records.
"Return From The Shadows" is a perfect follow-up to the debut album "Gallery of Life" and feels like a more mature and focused album. The impressive song-writing and melodies are still there, and together with heavy riffs, symphonic arrangements and epic parts the result is a really strong album!
The album was mixed and mastered by Roland Grapow [Masterplan, ex. Helloween] and the artwork was created by Jan Yrlund [Delain, Apocalyptica, Korpiklaani]. "Return From The Shadows" is a perfect album for fans of bands like Theocracy, Sonata Arctica and Stratovarius!
"Return From The Shadows" track listing
We Are The Ones
Heroes Must Return
Children Of Light
Calling From The Other Side
In the Darkness
The Final Victory
You & I
Master
Return From The Shadows
Within Silence tour dates
Nov 03: Brainstorm Festival – Apeldoorn, NL
Mar 24: Lindenkeller [with Brainstorm & Signum Regis] – Freising, DE
Links:
http://within-silence.com/
https://www.facebook.com/withinsilenceband/?fref=ts
Source of Information: Ulterium Records
Votruba Promotion
votruba@votrubapromotion.cz
www.votrubapromotion.cz
INNERSPHERE released a new single Black Forest
25. September 2017
Melodic-death metal band INNERSPHERE released a new official single "Black Forest". It is a first sample from the upcoming full-lenght concept album "Amnesia", which is planned to be released in Spring 2018. Check it out:
"Black Forest is the very first official videoclip of Innersphere, so we tried to make it as good as possible.  Recording, cut and postproduction was made by Václav "Zlo" Svoboda, casting by Milan Janků (Mystery Art Productions). Story was led by the song lyrics, which also defined location of the clip – a rocks and a forest. Recording took place at Ostrá Hůrka near Pilsen (Czech Republic) – very interesting place which perfectly suits the mood of the song." Míra Litomerický, InnerSphere
LINKS AND CONTACTS:
E-MAIL – InnerSphereBooking@gmail.com
FACEBOOK – https://www.facebook.com/innerspheremetal/
Press Release