W.A.S.P. – dátum vydania ReIdolized (The Soundtrack to the Crimson Idol)
17.11.2017
Legendárny album The Crimson Idol amerických W.A.S.P. tento rok oslavuje 25. výročie.  Je to príbeh Jonathana Aarona Steela a pôvodne mal byť sprevádzaný filmom. Album je stále považovaný za najlepší z kariéry W.A.S.P.. Nepochybne je súčasťou zbierky každého správneho metalistu.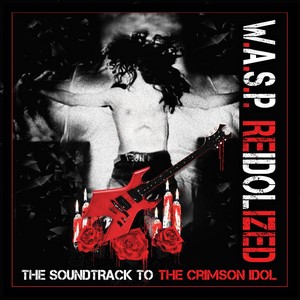 Napalm Records teraz ohlasujú vydanie ReIdolized (The Soundtrack to the Crimson Idol) – t. j. pôvodný albumu The Crimson Idol plus spomínaný film na DVD a BluRay. Po prvýkrát film a soundtrackt ako jeden špeciálny produkt. Album bude obsahovať aj 4, pôvodne nevydané skladby, ktoré sa mali objaviť na The Crimson Idol. Dátum je stanovený na 2. februára 2018.
Tracklisting CD1:
The Titanic Overture
The Invisible Boy
Arena of Pleasure
Chainsaw Charlie (Murders in the New Morgue)
The Gypsy Meets the Boy
Michael's Song
Miss You
Doctor Rockter
Tracklisting CD2:
I Am One
The Idol
Hold on to My Heart
Hey Mama
The Lost Boy
The Peace
Show Time
The Great Misconceptions of Me
Formáty:
2CD & Bluray & DVD in Slipcase
2LP Gatefold + DVD
Deluxe Box
2CD Digipack (Re-Press)
2CD Jewelcase (Re-Press)
Digital Album
Link na predobjednanie: https://shop.napalmrecords.com/wasp
Ostatné linky:
https://www.facebook.com/W.A.S.P.Nation/
https://www.waspnation.com/
https://www.twitter.com/WASPOfficial
Zdroj: Napalm Records Promotion Team
Uriah Heep – chystaný album
16.11.2017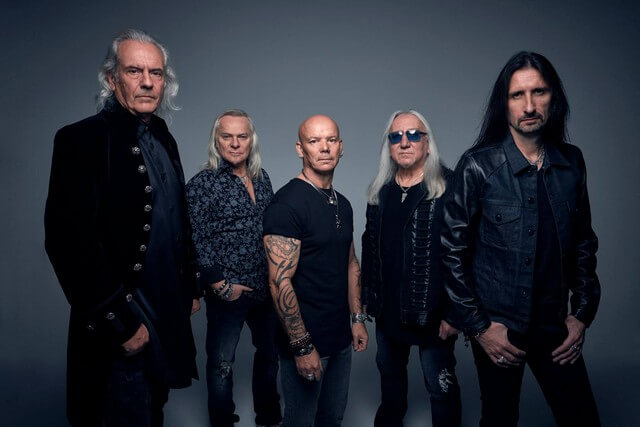 Frontiers Music Srl s potešením oznamujú, že legenda Uriah Heep začala nahrávať nový štúdiový album (25. v ich kariére), ktorý sa bude volať Living the Dream.
"Sme spolu už 47 rokov a videli sme, že mnohé kapely prichádzajú a odchádzajú, čiže ,,stále žijeme náš sen" Čiže bol to perfektný názov pre album." Povedal Mike Box, gitarista.
Linky:
https://www.uriah-heep.com
https://www.facebook.com/uriahheepofficial/
Zdroj: https://www.facebook.com/frontiersmusicsrl/?ref=br_rs
Audrey Horne – ukážka z chystaného albumu formou videoklipu
16.11.2017
Nórski hard rock/post grungeri Audrey Horne prídu na január budúceho roka s novým albumom Blackout.
Dnes zverejnili live videoklip k skladbe This Is War, ktorá sa na ňom objaví:
Linky:
http://www.facebook.com/AudreyHorneOfficial/
http://www.audreyhornemusic.com
Zdroj: Napalm Records Promotion Team
Scorpions – ukážka z chystaného albumu formou lyric videa
15.11.2017
Legendárni Nemci Scorpions vydajú 24. novembra nový album Born to touch your feelings. Pre predstavu si môžete pozrieť lyric video k skladbe Follow Your Heart.
Linky:
http://www.the-scorpions.com/
https://www.facebook.com/Scorpions/
Zdroj: https://www.youtube.com/channel/UCqfmagAXUrUTHpJldTPRseg