MYLES KENNEDY signs with Napalm Records! – First solo album "Year Of The Tiger" will be released in Spring 2018.
23. November 2017
f.l.t.r.: Billie Klein (Napalm Records), Myles Kennedy, Tim Tournier (Manager)
He is the distinctive voice of Alter Bridge. He as well gained incredible recognition with being the voice of Slash's back band Myles Kennedy and the Conspirators. He jammed with members of Led Zeppelin, he worked with the best of the best… he is undeniably one of the greatest rock singers of our time.
After the successful collaboration between Alter Bridge and Napalm Records, Myles Kennedy as well decided to sign with the Austrian label to release his long awaited first solo album.
Myles states:
"I'm excited to announce I'm teaming up with Napalm Records for the release of my first solo record YEAR OF THE TIGER. This record is something I've always wanted to make and I'm grateful to Napalm for believing in me enough to get behind it."
Napalm Records' whole staff is super excited and more than proud about teaming up with this incredible talented artist. "Year Of The Tiger" is scheduled for Spring 2018.
Watch out for more news!!!
Links:
https://www.MylesKennedy.com
https://www.facebook.com/OfficialMylesKennedy
https://www.twitter.com/MylesKennedy
https://www.instagram.com/OfficialMyleskennedy
https://www.napalmrecords.com
Source of Information: Napalm Records Promotion Team
Kreator – new single, new videoclip
23.11.2017
German thrashers Kreator released LP single Hail to the Hordes (limited edition – 1000 copies).  In celebration of the release, the band offers a music video for 'Hail To The Hordes' which highlights the bands hometown show at Grugahalle in Essen, Germany from last March. The video was directed by Matthias Kollek of Vault Video.
Links:
http://www.kreator-terrorzone.de/
https://www.facebook.com/KreatorOfficial/
Source of Information: https://www.facebook.com/nuclearblasteurope/
BRVMAK – "IN NOMINE PATRIS FIRST STUDIO TRAILER (DRUMS) REVELAED
22. November 2017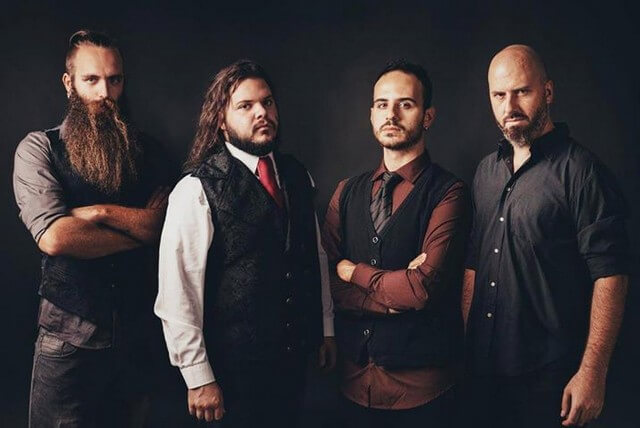 TaItalian Progressive Death Metal sensation Brvmak announce the release of the first studio trailer for their upcoming new album "In Nomine Patris".
Watch the video here:
The video covers the drums studio recording, handled by producers Riccardo Studer and Alessio Cattaneo at Time Collapse Studio in Rome.
Brvmak's drummer Davide Tomadini commented "In Nomine Patris drumming is inspired by both extreme metal and rock-prog influences.
It was a very exciting yet demanding process that marks the band's new sounding chapter. Stay tuned, we have plenty of news coming up soon …"
This is the first of a serie of weekly studio trailer videos unveiling more details about the making of "In Nomine Patris".
Links:
http://www.facebook.com/Brvmak
http://brvmakofficial.bandcamp.com
https://www.youtube.com/channel/UCxVtMiLs7AZwV01OGwlLYbA
Source of Information: Giulian Scuorn Latte
ARKONA RELEASE TEASER FROM UPCOMING ALBUM! Khram To Be Released In January 2018!
21.11.2017
Russia's leading and finest pagan metal band ARKONA, who are set to release their brand new album Khram on January 19th 2018 with Napalm Records, have just unveiled a first teaser and exclusive album preview! Get your ears on this first sneak peak, featuring all tracks from ARKONA's upcoming album right
A Khram, the Russian word for temple, is shrouded in natural mysticism slumbering behind nocturnal treetops, yet open to everyone. The sincerity and depth that binds all five band members together resonates in the sumptuously dark cover artwork and frontlady Masha`s lyrics, that are written in her own blood (which is also part of the artwork)!
ARKONA may have used sound samples in their early days, but nowadays cellos, brass parts, wind instruments and throat singing are recorded live meticulously and flow naturally into the band's harsh metal tunes: King-sized songs effortlessly shift from blackened pagan metal masterpieces to epic tracks with crystal-clear melodies and piano infusions.
So better mark your calendars for January 19th 2018, as ARKONA's Khram is an exuberant and demanding affair that defies genre boundaries with untamable spirit!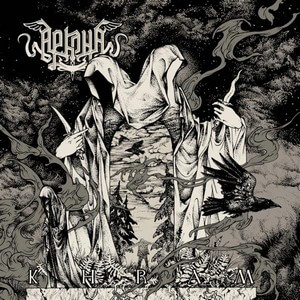 Coming as CD Digi Pack, Digital Download and LP Gatefold editions, Khram is now available to pre-order HERE!
Links:
https://www.arkona-russia.com
https://www.facebook.com/pg/arkonarussia
https://www.napalmrecords.com
https://www.facebook.com/napalmrecords
Source of Information: Napalm Records Promotion Team