POWERWOLF: Back in the studio to record brand new album!
23. November 2017
Chart-breakers and Germany's most successful metal band POWERWOLF are heavily back at work on their seventh studio album. Set to be released in 2018 on Napalm Records, POWERWOLF have finished the songwriting for their follow-up album to "Blessed & Possessed" and will enter Fascination Street Studios in January to record the album together with producer Jens Bogren (Arch Enemy, Amon Amarth, Kreator and many more).
"It feels exciting and spurring to have one of our alltime fave producers working with us on this adventure. Can't wait to record a truely epic new chapter of the metal mass – be forewarned!" comments guitarist Matthew Greywolf.
POWERWOLF's history of success is a metal fairytale: Thanks to lifeblood, passion and talent the band has gathered an enormous amount of followers with until now six albums and uncountable captivating live gigs. With their latest records placed in the top3 of the German album charts, a number #1 live DVD, sold-out headliner shows and frenetically celebrated festival gigs all over Europe, POWERWOLF prove: Metal is religion, and the wolves will continue to lead the holy metal mass. Amen & attack!
Links:
https://www.powerwolf.net
https://www.facebook.com/powerwolfmetal
https://shop.napalmrecords.com/powerwolf
Source of Information: Napalm Records Promotion Team
Kataklysm – upcoming album
22. November 2017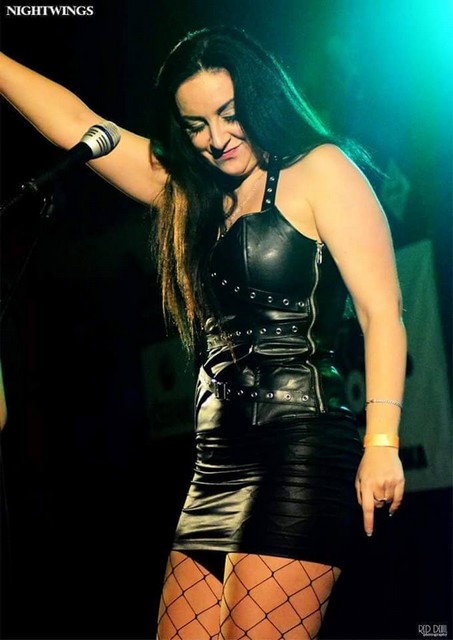 Canadian death metalists Kataklysm announced that new album Meditations will be released on April next year. The band also reveals they have enlisted acclaimed Los Angeles based producer Jay Ruston (ANTHRAX, STONE SOUR) to mix and master their new upcoming album.
Links:
http://www.kataklysm.ca/
https://www.facebook.com/kataklysm/
Source of Information: https://www.facebook.com/nuclearblasteurope/
Dsease: "Rotten Dreams" details unveiled
21. November 2017
"Rotten Dreams", first studio album of italian dark / ambient rockers DSease's, is set for release on December 15, 2017via Sneakout Records / Burning Minds Music Group. DSease was born three years go from the ashes of a Rammstein tribute band called Kardiod. The four-pieces combo composed by Alberto Niccoli (Lead Vocals, Bass), Fabio Balducci(Guitars; Synful Ira, ex Ancient Bards), Gabriele Lasi (Drums) and Massimiliano Pretolesi (Synths), started a new original project which mixes Grunge influences, Electro Rock and Metal music elements. Despite Gabriele and Massimiliano departures after the recordings, the two remaining members decided to keep the project alive, putting all their inspiration and energy in this artistic experience. Frontman Alberto Niccoli says: "The album gets life from an internal hidden world, unknown or unseen by the majority of the people. Our music gets its strength from the union between metal music, synths parts and a kind of grunge vocal approach, while introspective lyrics complete a very unusual voyage, which will see listener watching inside his soul, in order to get the essence of our 'Rotten Dreams'". The album was recorded and mixed by Fabio Balducci, with the support of the entire band.
Tracklist:
Selfist Darky Tender
Baby Believes
With No Relief
Freak (Out Of My Head)
Updated Partner
Smile Over You
Wicked Sun
No One Will Hurt You
Lineup:
Alberto Niccoli: vocals, bass
Fabio Balducci: guitars
Guests:
Massimiliano Pretolesi: keyboards
Gabriele Lasi: drums
Links:
https://www.facebook.com/dseasemusic
https://www.facebook.com/sneakoutrecords
http://www.burningmindsgroup.com/sneakout
Source of Information: Atomic Stuff Promotion
Worhol Premieres Brand New Music Video
21. November 2017
(November 21st, 2017) – Wormholedeath's Publishing Artist Worhol (symphonic rock) is pleased to release their brand new music video. The video, for the track "Already Forgotten" is in promotion of the recently released The Awakening (Imminence Records). The band are currently planning for an eventful 2018 and beyond.
"This video portrays topics that are very personal. We in Worhol want people to know that there is hope and always a way to heal. May this video bring courage, and strength to the world for anyone who has or is going through anything personal. You are loved by each of us." – Ashley Worhol (Vocalist)
Links:
http://www.worhol.net/
https://www.facebook.com/Worhol.Productions/
http://imminencerecords.com/
https://www.facebook.com/ImminenceRecords
Source of Information: WHD Promo