Kamelot – nové video k skladbe Under Grey Skies, kde môžete počuť aj Charlotte Wessels z Delain
22.12.2017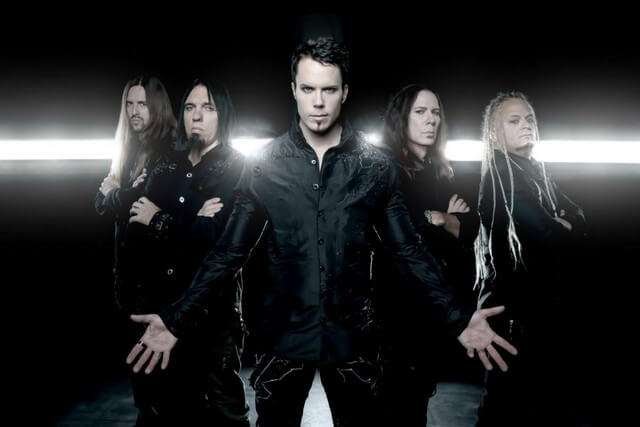 Symfonici Kamelot nachystali skvelý vianočný darček pre svojich poslucháčov – úplne nové video k skladbe Under Gray Skies, v ktorej môžete počuť aj Charlotte Wessels z Delain.
Kapela sľubuje v roku 2018 nový album.
Linky:
https://www.facebook.com/kamelotofficial
https://twitter.com/kamelotofficial
https://www.instagram.com/kamelotofficial
https://www.pinterest.fr/kamelotofficial
http://kamelotofficial.tumblr.com
https://plus.google.com/+KAMELOT
https://www.youtube.com/user/kamelotofficial
https://www.kamelot.com
Zdroj: Napalm Records Promotion Team
Visions of Atlantis – ukážka chystaného albumu
20.12.2017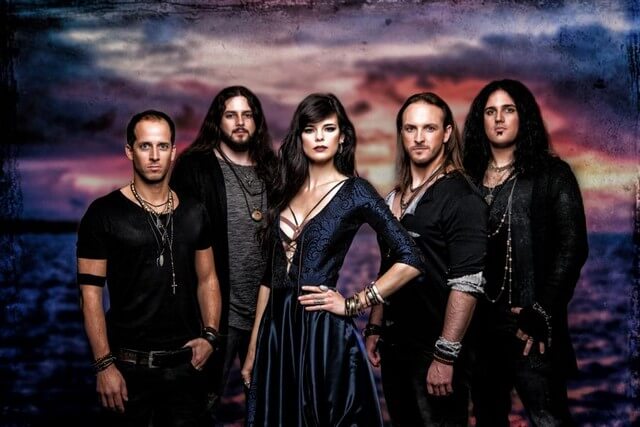 Foto: Moritz Maibaum Photography
Vision of Atlantis vydajú 16. februára 2018 nový album The Deep and The Dark. Pozrite si nasledujúce video s úryvkami skladieb z neho:
Linky:
https://www.facebook.com/visionsofatlantisofficial
https://www.napalmrecords.com
https://www.facebook.com/napalmrecords
Zdroj: Napalm Records Promotion Team
Michael Kratz – nový album Live your Life s Steveom Lukatherom a ďalšími hosťami
19.12.2017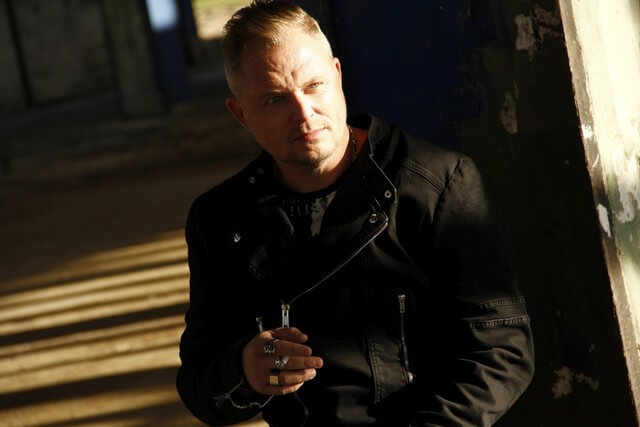 Art Of Melody Music & Burning Minds Music Group s potešením oznamujú dátum vydania albumu Live your Life dánskeho AOR/Westcoast umelca Michala Kratza – 3. marec 2018. Okrem iného nebude chýbať množstvo zaujímavých hostí – Steve Lukather (Toto), Michael Landau, Dom Brown (Duran Duran) David Garfield, Christian Warburg (Paul Young) & Alessandro Del Vecchio (Revolution Saints, Hardline).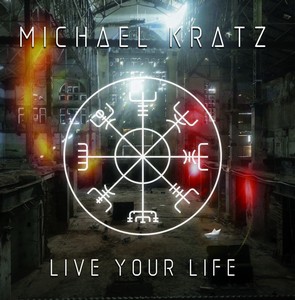 Linky:
http://michaelkratz.net
http://www.facebook.com/michaelkratz.net
https://www.burningmindsgroup.com/art-of-melody-music
http://www.facebook.com/artofmelodymusic
Zdroj: Atomic Stuff Promotion
TISKOVÁ ZPRÁVA (14. 12. 2017)
Havířovští Butterfly Kiss natočili novou desku Inside A Good Atmosfear
S novou řadovkou se v roce 2018 připomenou havířovští Butterfly Kiss, kteří produkují osobitý crossover. Album dostane název Inside A Good Atmosfear a obsahovat bude čtrnáct skladeb.
"Většinu z nich už fanoušci znají z koncertů, postupně jsme si je testovali a odezva byla dobrá," říká kytarista Standa Ferko.
Kapela v této chvíli řeší label, který by nahrávce pomohl na svět. Případní vydavatelé se Butterfly Kiss mohou ozvat na mail butterflykiss.cz@gmail.com.
"Snažíme se také prezentovat formou videí. Momentálně je venku sampler z alba, singl a také úplná novinka – klip ke skladbě Slunéčko, kterou jsme natočili pro film Konec Blanických rytířů v Čechách i na Moravě. Jedná se o jedinou píseň Butterfly Kiss v češtině," dodává Standa Ferko.
Butterfly Kiss se na scéně pohybují od roku 2010. Na kontě mají prozatím dvě řadové desky, z nichž ta poslední – Pop Core – vyšla v roce 2013. "Nebojíme se experimentovat, takže v naší hudbě máte možnost slyšet různé prvky žánrů," říká o sobě čtyřčlenná kapela, v jejíž čele stojí zpěvačka Paulee. Jako inspirační zdroje Butterfly Kiss uvádějí Dream Theater, Korn, Linkin Park, U2 či Faith No More.
Jedním z cílů Butterfly Kiss je hraní na velkých pódiích, což už se jim podařilo – kapela vystoupila na festivalu Masters Of Rock.
ODKAZY A KONTAKTY:
E-MAIL – butterflykiss.cz@gmail.com
BUTTERFLY KISS – https://www.facebook.com/butterflykiss.cz/
www.butterflykiss.eu, insta@butterflykiss.cz a bandzone.cz/butterflykiss
Václav Votruba