Sainted Sinners – nový album s Davidom Reecem (ex Accept) vo februári
22.12.2017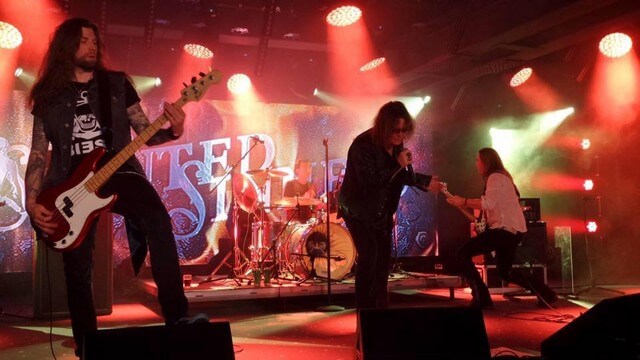 Rockeri Sainted Sinners, ktorí majú vo svojich radoch aj bývalého speváka Accept – Davida Reeceho a súčasného gitaristu Bonfire – Franka Paného vydaju 16. februára už druhý album Back with A Vegence. O vydanie sa postarajú El Puerto Records.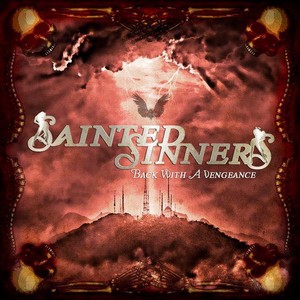 Milovníci starého dobrého hard rocku si prídu na svoje.
Kompletná zostava:
David Reece – Spev
Frank Pané – Gitara
Malte Frederik Burkert – Basa
Berci Hirleman – bicie
Linky
http://www.saintedsinners.com/
https://www.facebook.com/SaintedSinners/
Zdroj: http://www.blabbermouth.net
Nová kapela bývalého speváka Alpha Tigger + nové lyric video
21.12.2017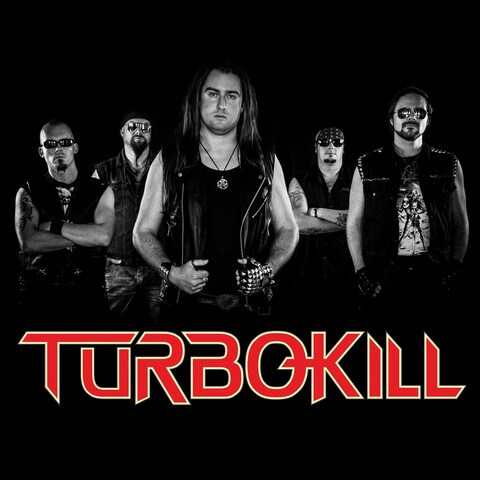 Okolo osoby bývalého speváka Alpha Tiger – Stephana Dietricha bolo po dlhú dobu ticho. No zdá sa, že nie na dlho. Pri hosťovaní na albume Nightfall kapely Ebony Wall sa zrodila myšlienka založiť úplne novú kapelu. A zdá sa, že chémia medzi hudobníkmi zafungovala…
Začalo to v jeseni roku 2016, prvými demo skladbami s gitaristom Ronnym Schusterom a bubeníkom Philippom ,,Naftom" Dießlom. Zostavu doplnil sólo gitarista Daniel Kanzler a basák Marco ,,Fox" Grünwaldom v lete 2017 a zrodila kapela Turbokill. Ich muzika je inšpirovaná heavy metalom 80-tych rokov, no kapele nechýba moderny zvuk.
Vypočujte si lyric video k ich prvotine – skladbe Turbokill: https://www.youtube.com/watch?v=pKdw8I3puZw
V jari 2018 uzrie svetlo sveta ich debutové EP so 4-mi skladbami.
Linky:
https://www.facebook.com/TurbokillBand
http://www.turbokill.de/
Zdroj: Danilo
Václav Votruba vydal sólové EP Miles
20.12.2017

Radost si udělal na konci roku 2017 kytarista kapel After Rain, Dark Angels a The River Of The Lost Souls – Václav Votruba. Vydal avizované sólové čtyřskladbové minialbum nazvané Miles.
"Miles Davis je pro mě symbolem hudební svobody, proto jsem nahrávku tituloval jeho jménem. Miles je totiž z hlediska mé dosavadní tvorby poměrně netypické album – elektronické, ambientní i jazzové. Škatulky jsem neřešil, což bylo příjemné," usmívá se Václav Votruba.
Na nahrávce mu sekundují zpěvačky Veronika Seidlová (Carpatia Castle) a Barbora Urbanová (The River Of The Lost Souls). Dalšími hosty jsou klávesistka Petra Votrubová (After Rain, Dark Angels, The River Of The Lost Souls) a saxofonista Luděk Štěpánek.
Nahrávka vyšla pouze elektronicky. Koupit se dá u Supraphonu – https://www.supraphonline.cz/album/344600-miles. "Žádný label jsem neoslovoval, ačkoliv bych samozřejmě rád v ruce držel fyzický nosič. Třeba někdy," dodává Václav Votruba.
Na Youtube je k poslechu skladba The Little Big Man.
FB Václava Votruby – www.facebook.com/votrubacz
BZ Václava Votruby – www.bandzone.cz/vaclavvotruba