Južná 3D – nový videoklip
2.1.2017
Košickí rock-grungeri Južná 3D zverejnili videoklip k skladbe Bazmeg city z ich debutového albumu Y´eba, ktorý vyšiel v roku 2015.
Gitarista a spevák Body hovorí:
,,Klip je natočený ku skladbe "Bazmeg city (…kto bol Elemír Erby?), z debutového albumu kapely Južná 3D – "Y´eba". Je venovaný nášmu rodisku, Košiciam a pamiatke pána Elemíra Erbyho, ktorý bol obľúbeným (košickým) ľudovým rozprávačom a jeho hlas v skladbe počuť. Natáčalo sa v našej skúšobni a na streche košického Bussines centra. Námet na klip je odo mňa, za realizáciu a strih ďakujeme Ivanovi Zmorayovi z "FotoHD", ktorému asistoval Viktor Bednár.
Elemír Erby je občianske/civilné meno, ako ľudový rozprávač vystupoval pod pseudnymom, ale ten neuvádzame, spravili sme z názvu skladby tak trochu hádanku . Ale Košičanom, hlavne tým starším by to nemalo robiť problém."
Linky:
https://www.facebook.com/juzna3d/
http://bandzone.cz/juzna3d
Zdroj: www.youtube.com
Kapela SEBASTIEN zveřejňuje obal a track-list očekávaného třetího alba "Act Of Creation"!
1.1.2017
Nové CD SEBASTIEN vychází celosvětově pod německým labelem, Pride & Joy Music, v pátek 23. února 2018! Obal je opět dílem slovenského grafického studia Dis-Art Design.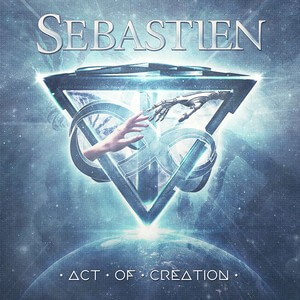 Album si kapela poprvé ve své historii produkovala sama ve vlastním studiu, Dark Chamber Sounds, za přispění dvou hostujících zpěváků: Apollo Papathanasio (SPIRITUAL BEGGARS, ex-FIREWIND) a Mayo Petranin (SIGNUM REGIS). Kytarovým sólem přispěl spoluhráč George Raina z tuzemské metalové legendy, kapely CITRON, Djordje Erič. Na albu se podílely také dvě vokalistky: Kristýna Dostálová a Vendula Skalová.
SEBASTIEN, který má za sebou spolupráci s Tony Martinem (ex-BLACK SABBATH), Amandou Somerville (AVANTASIA), Ailyn Giménez (ex-SIRENIA), Zakem Stevensem (SAVATAGE), Rolandem Grapowem (MASTERPLAN, KREYSON, ex-HELLOWEEN, …produkoval první 2 alba SEBASTIEN), či Fabiem Lione (RHAPSODY, ANGRA), dále dvě evropská turné, hraní s Alicem Cooperem, tři vystoupení na hlavním pódiu MASTERS OF ROCK, nebo účast na kultovním německém WACKEN OPEN AIR, slibuje dosud nejlepší refrény, dynamickou muziku a silné texty.
Zde je track-list nového CD:
Act Of Creation
No Destination
Wake Up
Amy
Evermore
My Empire
Queen From The Stars
Winner (feat. Mayo Petranin)
Heal My Soul (feat. Djordje Erič)
Promises
Die In Me (feat. Apollo Papathanasio)
Full Moon Child
Hero
V síti štěstí – BONUS TRACK
Linky:
http://www.sebastienofficial.com/
https://www.facebook.com/sebastienband/
http://bandzone.cz/sebastien
https://www.youtube.com/user/SEBASTIENOFFICIAL
Tlačová správa
GODLESS TRUTH – predprodukcia nového albumu
1.1.2017
GODLESS TRUTH pro všechny fanoušky mají skvělou zprávu. Po dlouhých deseti letech začala předprodukce nástupce zatím posledního alba Arrogance of Supreme Power (2004) ve studiu Abbadon pod dohledem prověřeného Zdeňka 'Čepy' Čepičky, kde byl již nahrán i singl Fortune Time. V únoru 2018 pak započne nahrávání samotného alba.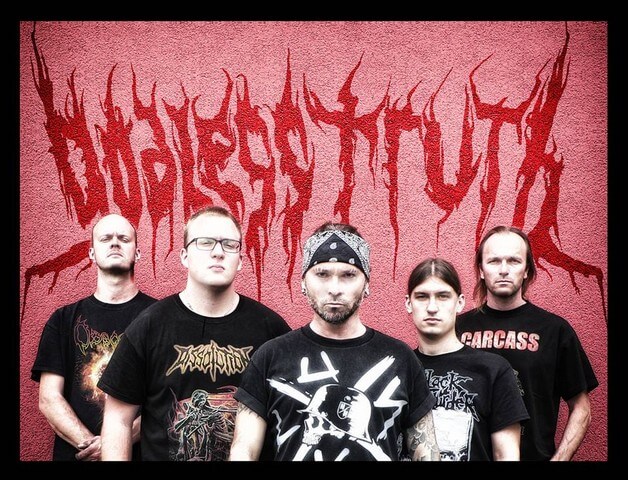 Facebook https://www.facebook.com/godlesstruthofficial/
Singl Fortune Time – https://www.youtube.com/watch?v=E3JfBqjwW4Q
Bandcamp – https://godlesstruth.bandcamp.com/
Zdroj: Petr Svancara