Judas Priest – klipová ukážka z chystaného albumu
5.1.2018

Britská heavy metalová legenda Judas Priest poteší 9. marca svojich fanúšikov novým albumom Firepower. Podľa tejto klipovej ukážky to vypadá, že sa skutočne máme na čo tešiť.
Linky:
http://www.judaspriest.com/
https://www.facebook.com/OfficialJudasPriest/
https://www.youtube.com/channel/UCStHqF-8YWv8x6SJcTFkEXA
Zdroj: https://www.youtube.com
Arkona – klipová ukážka z chystaného albumu
5.1.2018
Rusi Arkona taktiež čoskoro prídu s albumovou novinkou. 19. januára im pod krídlami vydavateľstva Napalm Records vyjde album Khram. Tento deň vypustili nasledujúci videoklip:
Linky:
http://www.arkona-russia.com/en/enews/
https://www.facebook.com/arkonarussia/
Zdroj: www.youtube.com
Gloom – reedícia debutového albumu a účasť na letných festivaloch
2.1.2018
Minulý rok zaznamenali prešovskí melancholici Gloom s comeback albumom Catharsis ohromný úspech. Tento rok sa rozhodli potešiť svojich fanúšikov reedíciou debutu Nostalgia z roku 2006.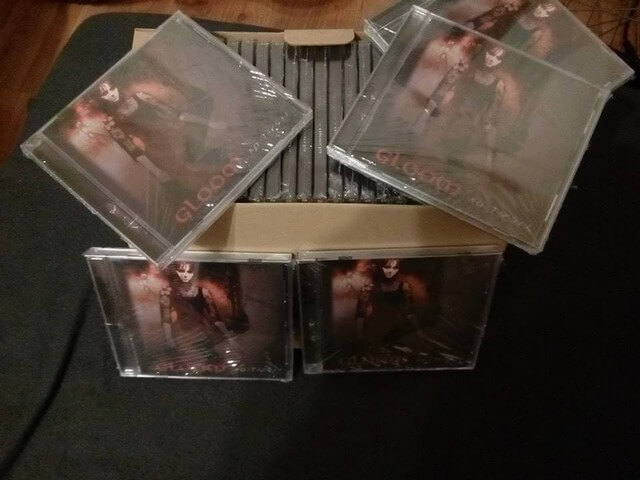 Správa z oficiálneho facebooku kapely:
,, ave priatelia…máme za sebou rok 2017,ktorý nám priniesol aj vďaka Vám krásne chvíle či už na koncertných pódiách alebo odozvou na náš comebackový album Catharsis. Sme na prahu roku 2018 a tak mi dovoľte aby som Vám ešte raz poprial všetko dobré a tiež informoval o novinkách u nás. Prvou super správou je že sa nám konečne podarilo urobiť reedíciu nášho prvého albumu Nostalgia ktorý vyšiel v roku 2006 u firmy Mystic Empire.Kedže jednanie s firmou ktorá prejavila záujem o reedíciu stroskotalo, rozhodli sme sa to vydať sami. Cena CD je 5 eur (+poštovné), takže svoje objednávky píšte v správe alebo na náš mail. Ďalšou potešújúcou správou je že sa v roku 2018 objavíme na viacerých letných festivaloch a koncertoch nielen na území Slovenska Dátumy a miesta budú pridávané priebežne. V neposlednom rade Vás chceme informovať že sme započali práce na treťom štúdiovom albume ktorý dúfame uzrie svetlo tohto roka…ešte raz ďakujeme za Vašu podporu…Váš GLOOM"
Linky:
http://www.gloom.sk/sk/novinky/
https://www.facebook.com/gloomslovakia/?ref=br_rs
https://www.youtube.com/channel/UCsRVWmBMkfC3CpzZaYMGSAQ
Zdroj: https://www.facebook.com/gloomslovakia/
Darchaic – chystaný album, nový videoklip
1.1.2018
Vo vydavateľstve Slovak Metal Army vyjde čoskoro nový album Galanťanov Darchaic – Materia. O tom ako bude znieť, si môžete urobiť predstavu z tohto videoklipu.
Linky:
Vydavateľstvo:
https://www.slovakmetalarmy.sk
https://www.facebok.com/slovakmetalarmy/
https://www.immortalsouls.sk
https://www.facebook.com/ImmortalSoulsProductions/
https://slovakmetalarmy.bandcamp.com/
Kapela:
http://bandzone.cz/darchaic
https://www.facebook.com/DARCHAIC-115335741829265/
Zdroj: https://www.facebook.com/DARCHAIC-115335741829265/