Visions of Atlantis – titulná skaldba z chystaného albumu
9.2.2018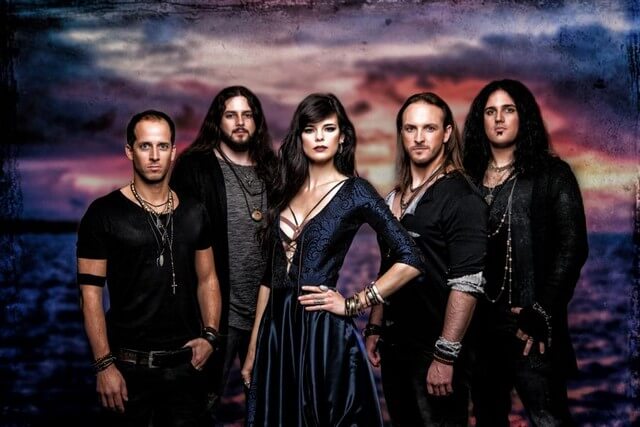 Symfonici Visions of Atlantis vydajú 16. februára nový album The Deep and The Dark. Už dnes si môžete vypočuť titulnú skladbu z neho:
www.metaltalk.net/news_eighteen/visions_of_atlantis_premiere.php
Linky:
http://www.facebook.com/visionsofatlantisofficial
http://www.napalmrecords.com
http://www.facebook.com/napalmrecords
Zdroj: Napalm Records Promotion Team
Evertale – nový bubeník
9.2.2018
Novým bubeníkom nemeckých power metalistov Evertale je Simon Hofmeister.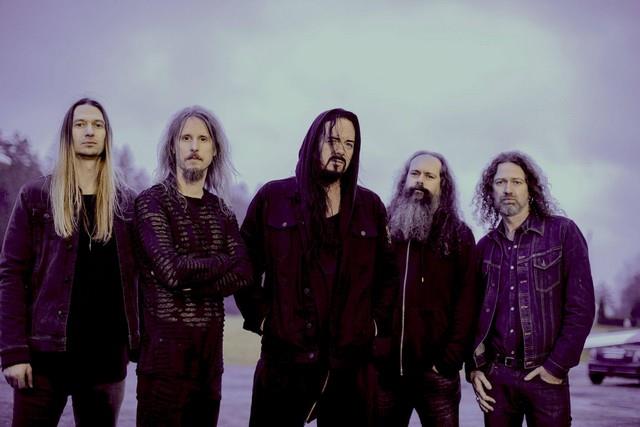 Linky:
http://www.evertale.eu
http://www.facebook.com/evertaleofficial
Zdroj: NoiseArt Records
Zomrel Pat Torpey – dlhoročný bubeník Mr. Big
8.2.2018
Dlhoročný bubeník rockovej legendy Mr. Big Pat Torpey zomrel vo veku 64 rokov. Príčinou bola Parkinsonova choroba.
R.I.P.
Zdroj: http://www.blabbermouth.net
Skupina SEBASTIEN zveřejňuje třetí a poslední singl před celosvětovým vydáním nového alba "Act Of Creation"!
9.2.2018
K novému singlu "Amy" vznikl opět také videoklip (v režii KRIDEO Production).

K novému CD již byly zveřejněny singly a videoklipy "Winner" s hostujícím Mayo Petraninem ze slovenských SIGNUM REGIS a "Die In Me" s Apollem Papathanasiem (WE SELL THE DEAD, ex-FIREWIND).
SEBASTIEN má za sebou už dvě úspěšná CD, dvě evropská turné, hraní před králem shock rocku – Alicem Cooperem, tři vystoupení na hlavním pódiu festivalu Masters Of Rock, nebo na legendárním německém Wacken Open Air. Na svých albech spolupracovala kapela se členy BLACK SABBATH, RAINBOW, HELLOWEEN, CRADLE OF FILTH, AVANTASIA, SIRENIA, FIREWIND, SAVATAGE, RHAPSODY, či JORN.
Album "Act Of Creation" vychází celosvětově pod německým labelem Pride & Joy Music dne 23.2.2018!
Tlačová správa
Nový THORWALD je vonku!
10.2.2018
Začiatkom roka, presnejšie 19. januara vyšlo nové CD kapely Thorwald s názvom "Sací Reflex", ktoré obsahuje 5 nových grindových zásekov a jednu prerobenú skladbu od Motorhead. Na tom istom nosiči sa nachádza ako bonus aj kompletný druhý album "Kolízie Systému" z roku 2016, ktorý bol fyzicky dostupný iba na limitovanom počte vinylov. O vydanie sa postaral český label orientujúci sa na tie najextrémnejšie hudobné žánre Bizarre Leprous Production. Pre objednávky CD kontaktuj kapelu na www.facebook.com/thorwaldgrind/, alebo priamo vydavateľala na www.bizarre.eshop-zdarma.cz
V blízkej budúcnosti sa ešte plánuje limitovaný vinyl s týmto materiálom a tričká s novým motívom.
Album si môžete vypočuť->https://thorwald.bandcamp.com/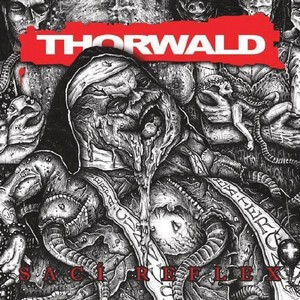 Tlačová správa/hlukoskop.sk