Soulfly – chystaný album
28.4.2018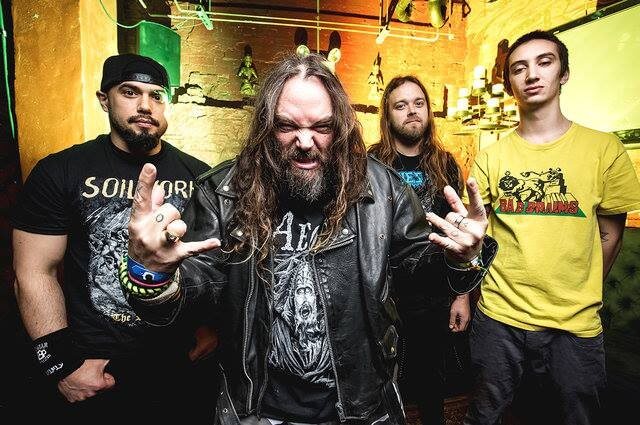 Brazílčania Soulfly potešia svojich fanúšikov toto leto novým, zatiaľ nepomenovaným, albumom. Kapela zatiaľ zverejnila iba meno producenta – bude ním Josh Wilbur (Killer be Killed, Lamb of God, Gojira).
Linky:
http://www.soulfly.com/
https://www.facebook.com/SoulflyOfficial/?ref=br_rs
Zdroj: https://www.facebook.com/nuclearblasteurope/?ref=br_r
God is an Astronaut – stream nového albumu
27.4.2018
Foto: Stuart Wood
Tento deň vyšiel nový album írskych space rockerov God is an Astronaut – Epitaph.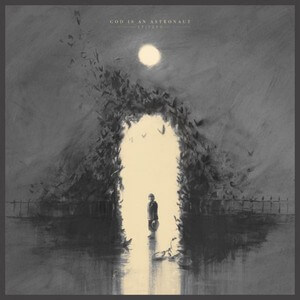 Vypočuť si ho môžete na tomto linku.
Linky:
https://www.facebook.com/godiaa
https://www.godisanastronaut.com
https://www.napalmrecords.com
Zdroj: Napalm Records Promotion Team
Millennial Reign – chystaný album
27.4.2018
Americkí power metalisti Millennial Reign vydajú 25. mája nový album The Great Divide. Skvelá vec pre fanúšikov kapiel ako Queensryche, Crimson Glory, Stryper and Theocracy.
Linky:
https://www.facebook.com/millennialreign
http://www.millennialreign.com
Zdroj: Ulterium Records
Etterna – zmluva s americkým vydavateľstvom na vydanie debutu
27.4.2018
 Prešovská progresívno-metalová kapela Etterna vydá svoj debutový album Chaotic pod americkým vydavateľstvom Sliptrick Records. Termín bude čoskoro oznámený.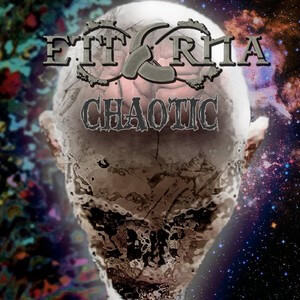 Kapela funguje od roku 2016 a za tú dobu absolvovala mnoho vystúpení a na youtube zavesila niekoľko songov. Youtube ukážka albumu:
V súčasnosti pôsobia v zostave:
Ady Hnat – spev, gitara
Adam Maňko – gitara
Feral Inferis – gitara
Luxin Tenebris – bicie
Peťo Jakub – session basa
Videoklipy:
Secreto en Fragopolis:
youtu.be/WGnGgDfbx7M
The Independent Dreamland:
youtu.be/dIifjZ1E_oU
My Guidance Home:
youtu.be/a_qz1UQN4EI
Before our Lives:
youtu.be/WmzHBMp87jk
Linky:
http://www.etterna.eu
http://www.facebook.com/etterna.eu
https://www.instagram.com/etterna_band
https://etterna.bandcamp.com
http://www.bandzone.cz/etterna
Zdroj: Ady Hnát, Foto: Petra Dutkova Neugebauer
Blamage
milan.cernoch@kontaktservis.cz
http://www.blamage.cz/
TISKOVÁ ZPRÁVA (25. 4. 2018)
K patnáctinám si Blamage hodlají nadělit nejlepší dárek. Novou řadovku s názvem Kavalerie!
Českobudějovičtí metalisté Blamage jsou ve studiu! Dávají dohromady novou řadovou desku s názvem Kavalerie, se kterou zároveň oslaví 15 let na scéně.
 "Přemýšleli jsme, co speciálního k výročí připravit, přičemž jsme se shodli, že tím nejlepším dárkem nám i fanouškům bude jednoduše nová deska," říká zpěvák Milan Černoch. "Věřím, že se bude jednat o vrchol naší diskografie, všechno tomu nasvědčuje. Z materiálu máme výborný pocit, skladby vznikaly v kolektivním duchu, věnovali jsme jim plno času, dokonce jsme se pustili i do předprodukce. V neposlední řadě musím zmínit výběr studia, které nás také bezesporu posune."
Řeč je o studiu, které provozuje Jiří Zahradníček, známý z působení například v Colp či Macheta. "Zkoumali jsme nahrávky z různých studií a Sadův zvuk nás skutečně dostal. Je moderní, přesně podle našich představ," dodává Milan Černoch.
Na desce se objeví několik hostů. "Máme přislíbenou také účast jedné hudební legendy, snad to klapne. Pro nás to bude obrovská čest. Každopádně jméno dotyčného chci ještě držet pod pokličkou," usmívá se frontman Blamage.
Výročí 15 let od založení kapela oslaví i speciálním koncertem, který se uskuteční 15. září v českobudějovické Gerbeře.
 KONTAKTY A ODKAZY:
Bandzone: http://bandzone.cz/blamage
E-mail: milan.cernoch@kontaktservis.cz (Milan Černoch)
Václav Votruba