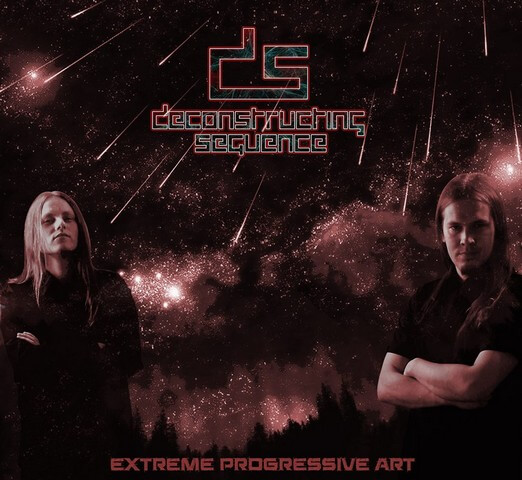 Who is interested into polish black/death scene could find out band Deconstructing sequence. This group is originally from Great Britain, but now is their home city in the north of Poland – Szczecin. After two eps, deconstructng sequence has released debut LP album cosmic…. If you want know more about it, and also know this band, you should read this interview:
Hi Tiberius. Band Deconstructing Sequence has released debut LP album called Cosmic Progression: An Agonizing Journey Through Oddities of Space. Could you describe it in a few words?
Tiberius: Hello Lubos and all Metalmania-Magazin Readers! Greetings from north-west side of the black hole called Szczecin/Poland. Well, a few words is a too less for this LP as there is so much going on…however…
"Cosmic Progression" is a summary of the road we took with two previous EP's "Year One" and "Access Code". On the EP's there are various elements that we used later on and on this LP we knew exactly what we want to do and how to do this. The album is definitely not for everyone, it's for open-minded people who are bored with music sounding the same these days and who look for something fresh and unexpected. It is a combination of guitar/drum/ vocal brutality and the atmosphere you get from the synth parts, acoustic passages and huge choirs. "Cosmic Progression" is a soundtrack to extraordinary processes happening in the universe…
 What was the process of creation of it?
Tiberius: The whole process took us nearly 4 years' time. "Agonizing Journey…" is good description what was going on. The material is extremely complex and you can make 3 LP's out of it, therefore all steps needed time to mature. We recorded guitars already in the first half of 2015 and decided which guitars will be used as synths which was very important as we wanted to create a cosmic atmosphere.
The guitar/synth tracks then were sent to J.Nerexo and he made drum arrangements and recorded in the beginning of 2016. After this we recorded the bas tracks with the help of Maciej Lis and later did vocals ourselves. From the moment we had all tracks ready we concentrated on building a strong demo which then was given to Arkadiusz "Aro" Jabłoński for mixing and mastering in Monroe Sound Studio. We had the LP ready in end of 2017 and it was officially released by polish Via Nocturna records on March 30th 2018.
Is this album follower of your two former EPs Year One and Access Code in some way?
Tiberius: Yes, correct.  As I mentioned the EP's prepared us for what was to come on "Cosmic Progression". On the EP's we tried different solutions, we came up with many ideas that opened our eyes on what we want the music to sound like and how to arrange it. "Cosmic Progression" is a 100% thought through creation!
And if we look on it from the other side, what are the main differences between new album and your Eps?
Tiberius: First of all, the quality of tracks and production is better. We also spent more time on the arrangements. The tracks are shorter, clearer and the strong parts are headlined which does not mean we lost on our progressive/experimental approach on music. We also took nearly every third guitar track that you hear "in the center" and changed it into a synth tracks.  Using synthesizers as guitars gives you this cosmic atmosphere that we all like so much. In EP's we had just 2 tracks and now, on this LP you have 9. In the 2 EP tracks we wanted to put as much as possible and having 9 tracks gave more air into the music and resulted in better arrangements.
I have to admire perfect music. Genre prog gets new level. Who is the main author of it?
Tiberius: Writing DS music is always a combination of riffs from both me and Morph. When we have ideas, we write them down and when they are accepted by both of us we work on making them sound unique. We had so much material written that we could try many different ideas for arranging every song. If something that we come up with sounds good and it for example comes from a post rock idea, then it is simply good and we use it. We however tend to take this other genre ideas and deconstruct them into smallest pieces and then put them back together creating something completely new and fresh. We listen to music a lot and we have our opinion on records and production. When listening to music we want to hear what should be heard and not pretend we hear it! If someone calls us Progressive then he is right, if someone calls us Cosmic, space metal he is also right… We however tend to call our music EXTREME PROGRESSIVE ART!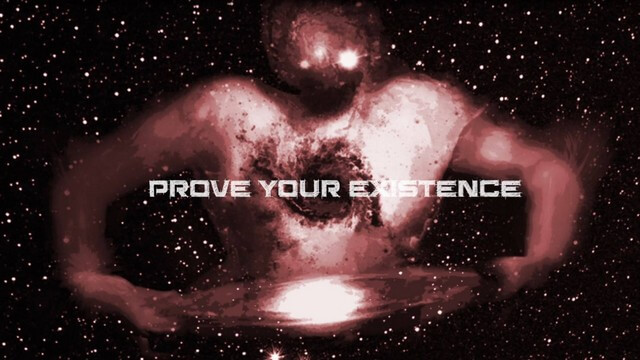 What about concerts? Where could fans see you?
Tiberius: For this time of being we remain a studio act however there might be possibilities of playing live in the future with newly arranged music. We played many concerts with our previous band Northwail so we would be ready to play live and we know how to prepare for it.
Due to a new album, I have to ask… Are you into physics?
Tiberius: The only thing I have in common with physics is Newton's Law of Universal Gravitation which is happening after a heavy drinking session hehehe (smajlík) To be honest, we are big science fiction fans for a very, very long time and therefore it is not a surprise we want our music to be Sci-Fi. If Stanley Kubrick was still alive and would make a new Space Odyssey we would definitely apply for being creators of the soundtrack (smajlík)
Could you tell us something about your lives beside the band?
Tiberius: Well, we are normal working people for whom music is a passion and hobby…expensive one that is. We go to work, we walk the streets, we watch and listen, we observe and think… We throw all the defects and frustrations of the modern world into a bucket…we mix it and what you take out is DECONSTRUCTING SEQUENCE!   A perfect recepy also requires adding a bit of Alien, Space Odyssey and other science fiction classics(smajlík)
Could you tell us something about metal scene in Poland?
Tiberius: Polish metal scene is on fire these days! We of course have Behemoth, Decapitated, Vader, Hate which are there for many years but take a look at the bands that are truly booming now. Mgła, Batushka, Azarath, Anima Damnata, Furia, and many, many more! Polish underground is extremely strong and you can see it through labels, magazines and tons of festivals and gigs happening in Poland. There is something in Poland and the music made by polish bands, I am not sure what it is but it's special. It definitely has something to do with the situation in Poland.
Of course it's getting better economically but there are still doubts about buying guitars, drums because they cost a lot. Parents won't simply buy a instrument for their child just like that, because he or she has seen something in the TV. They will think that it's a waste of money and that probably the child will stop playing very quick.
Therefore if someone decides to spend the money on instruments or earn money to buy one there is a huge chance that he will put a lot of effort in practicing.These kind of people appreciate and will keep going!
Ok, that was the last question. Thank you for the interview, and feel free to share anything with the fans (smajlík)
Tiberius: Many thanks for your time, we appreciate!
Give "Cosmic Progression" a chance, listen carefully and it will get better and better with every next "play".You can buy the CD's from us through facebook and our mail dsprogart@gmail.com or through Via Nocturna Store. If you are not sure then give it a try on Bandcamp and Spotify and make your own opinion. We will be back! I am not sure when exactly but expect more crazy, brutal, progressive music. Thank you guys for reading this interview! Best greetings from Deconstructing Sequence!
More news from the Mother-Ship yet still to come…
Youtube teaser:

Links:
https://www.facebook.com/DeconstructingSequence/
https://dsprogart.bandcamp.com/